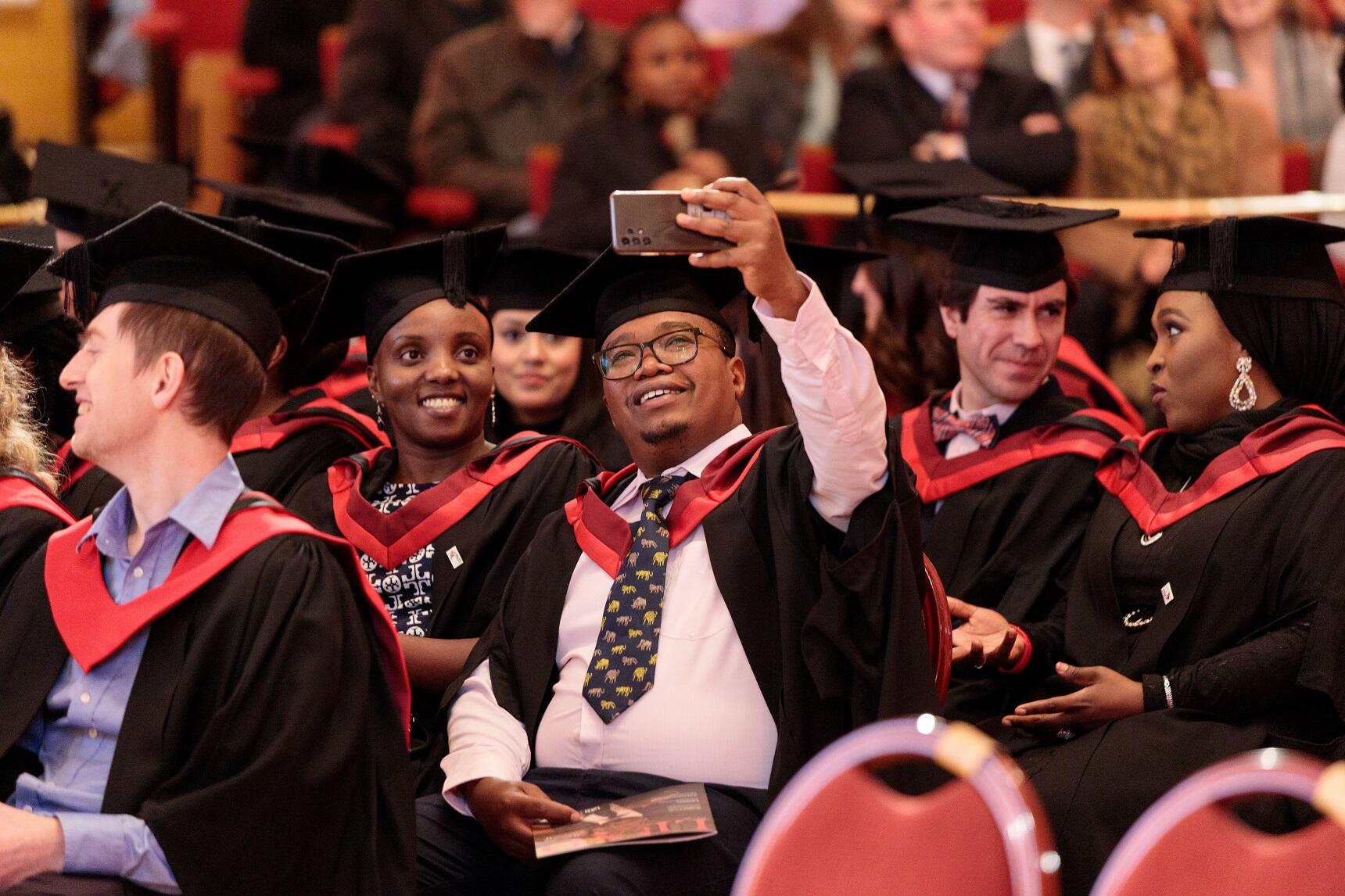 LSTM has held its first in-person graduation ceremony since the start of the Covid 19 Pandemic, with a celebratory event at the historic St George's Hall in Liverpool.
The ceremony welcomed the graduating class of 2022, their family, and friends, alongside the returning graduate class of 2021, who graduated in an online ceremony last year, due to Covid 19 restrictions. Students have been sharing their stories about their time at LSTM, alongside graduation photos, on LSTM's social media.
The service offered a long-awaited and welcomed return to the celebratory face-to-face graduation events LSTM is known for, and a chance for students and lecturers to come together to celebrate this milestone event.
LSTM's Dean of Education, Isabel Lucas, said: "I have thoroughly enjoyed my first graduation ceremony at LSTM and wish our amazing graduates luck as they begin their transition from student to professional, in their chosen field. As LSTM's 125th anniversary year approaches, there are many opportunities for our graduates to continue to shape the global health impact that LSTM is renowned for."
The graduation ceremony was opened by LSTM's Director, Professor David Lalloo, who reflected on the journey students have taken during their studies, expressing his pride in the standard of work carried out by this year's cohort of students.
The event began with recognition for 2021's cohort of students, who came together in the morning to enjoy each other's company, having graduated virtually last year. They were treated to an address from honorary graduate, London-born Emma Orefuwa. Emma set up the Pan-African Malaria Control Association (PAMCA) - the leading authority on control and elimination of vector-borne diseases in Africa - after her masters degree supervisor suggested she visit Nigeria, her father's homeland, to research lymphatic filariasis. Her subsequent research led to her being awarded an honorary degree by LSTM.
Emma's advice to student's embarking on their careers is this: "Think about everybody who has a stake. We often specialise in one area and become slightly myopic in our vision and what we think will make an impact. Everybody has a skill, everyone has a worth, and it really does take a village, so think outside the box."
Meanwhile, the afternoon event was dedicated to the 2022 cohort of graduating students, who listened to an address from LSTM's second honorary graduate of the year, LSTM alumnus, Professor Sam Kariuki. He has this advice for young researchers: "If you get the opportunity then come into settings like ours and see field conditions as they are. Understand where diseases originate and how they get transmitted. You can never, ever learn that from books or from lectures. And that enrichment sticks with you forever and it keeps you motivated to be able to do the best research."
If you are an LSTM graduate, join our Alumni and Friends Network to keep in touch and find out about events and activities taking place throughout the year.
LSTM is celebrating its 125th anniversary in 2023 with an ambitious programme of events and activities. As part of these celebrations, we are considering the major health challenges facing humanity in the next 125 years, and the role of LSTM and its partners in addressing them. Our goal is to create safer and healthier futures for all by developing more scientific leadership and capacity around the world to help tackle infectious diseases and outbreaks.  To learn more about our 125th anniversary campaign: investing in brilliant African researchers; our network of research hubs; and our groundbreaking new Institute for Resilient Health Systems, visit our website. You can support our work by making a donation