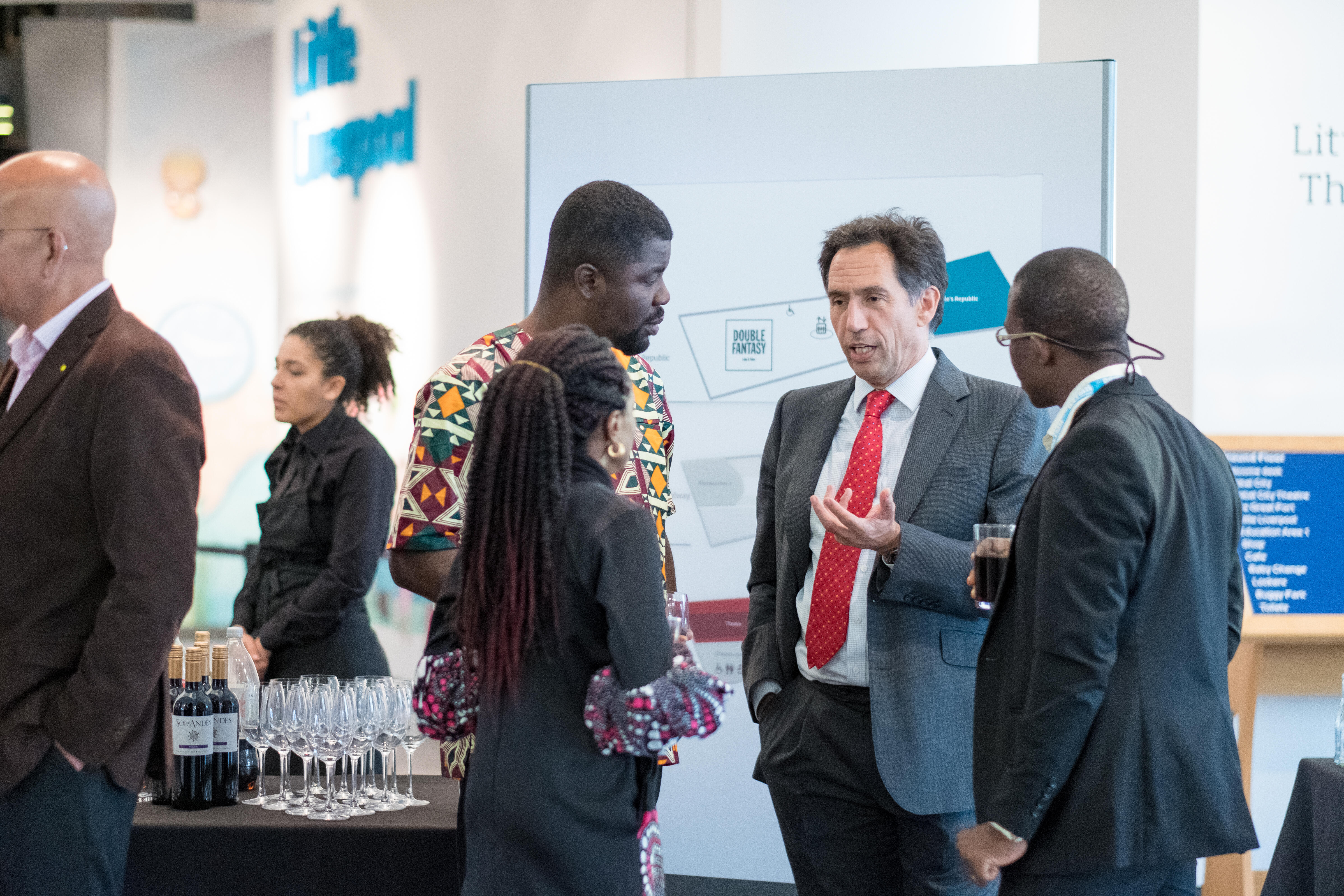 LSTM held its first Alumni and Friends reception in September, as global health leaders from around the world gathered for the 11th European Congress on Tropical Medicine and International Health (ECTMIH). 
The reception, held within the unique setting of the Museum of Liverpool on Liverpool's historic waterfront, provided guests the opportunity to meet and network with fellow alumni, LSTM colleagues and friends.
LSTM Director, Professor David Lalloo, opened the event by welcoming guests and talking about the organisation's pioneering work and ground-breaking plans for the future.
Speaking at the reception, Professor David Lalloo said: "I am delighted to welcome guests to Liverpool and LSTM's inaugural Alumni and Friends reception.  It's great to see so many old and new faces here today. Our alumni and friends are an invaluable part of the LSTM community; they have played a crucial role in our history, and will play a pivotal role in realising our vision for the future as we look towards our 125th anniversary in 2023."
"Never before have health threats, previously confined by geography, been of such global significance. That's why working in partnership and engaging with our alumni, friends and supporters will be the key to success in achieving our ambitions."
"I want to thank everyone for joining us for this event and for remaining connected to LSTM. I look forward to welcoming more alumni back to similar events in the future."
Guests also heard from Karen Brady, COO of Health Innovation in a Virtual Environment (HiVE), about LSTM's latest project which brings together virtual teams to tackle the biggest challenges in global health.
Commenting on  the evening, James McMahon, LSTM's Alumni and Donor Relations Officer, said: "It was an honour to be part of LSTM's first Alumni and Friends reception. There was a real buzz and sense of pride in the room, which was reflected from feedback from numerous guests I spoke to." 
"I look forward to future opportunities to engage with our alumni family and strengthen our relationships with donors and partners"
To keep up to date with the latest from LSTM and our alumni community, visit our alumni and friends webpage here.