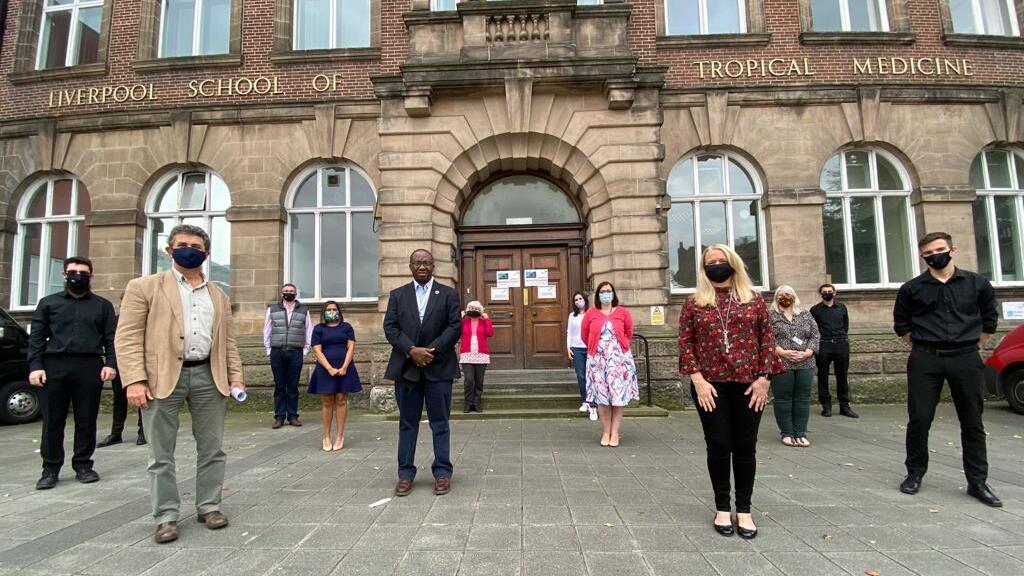 LSTM has co-hosted this year's GLOW (Global Women's Research Society) Conference, which has been jointly organised with the University of Liverpool's Sanyu Unit. The conference covers themes such as Respectful Maternal and Newborn Care as well Decolonising Global Health, respectful care in the age of COVID-19 and promoting the Year of the Nurse and Midwife.
The GLOW 2020 organising committee, lead by Professor Andrew Weeks of the Sanyu Research Unit at the University of Liverpool, includes Drs Charles Ameh, Helen Allott, Helen Nabwera and Terry Kana from LSTM.
In light of Covid, this year's event has become fully virtual. Over  1, 300 participants from 69 countries signed up and participated in the two days of talks, panel sessions, poster and oral presentations and interactive Q&As. LSTM's Professor Sally Theobald began the activities with a keynote presentation on Implementation science: the evidence base for how to get things done. Other speakers include representatives from WHO, Africa CDC and universities and hospitals across the world as well as LSTM's Professor Imelda Bates, Professor Sally Theobald, Professor Dame Tina Lavender and Dr Jo Raven.
LSTM's Terry Kana has been one of this year's organisers. She said: "We started organising the conference last year, before Covid and had to rapidly move to a completely virtual format. This has been very opportunistic as we have been to reach out to so many colleagues who normally would not be able to attend an international conference. For example, all the midwifery lecturers I mentor in Nepal have been able to join and interact in the conference. A fantastic opportunity for everyone".
All sessions have been recorded and will be available to view online from next week at The GLOW conference website.