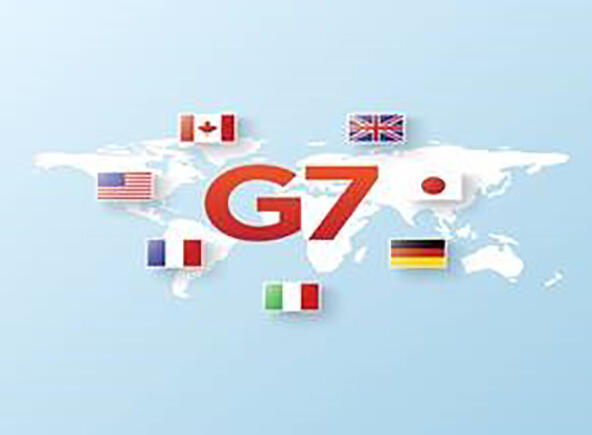 LSTM director, Professor Janet Hemingway, as well as Professors David Molyneux and Moses Bockarie have co-signed an Open Letter to the G7 Heads of State on Neglected Tropical Diseases (NTDs). Ahead of the G7 meeting in Berlin later this year, the letter asks the G7 leaders to sustain current funding levels for neglected tropical diseases control and elimination efforts and implement a collective plan of action to fill the remaining gaps. 
Signatories to the letter applaud the G7 for putting global health, particularly neglected and poverty-related diseases, at the forefront of this year's G7's development agenda but call for specific action to scale-up access to existing treatments through mass drug administration and multisectoral approaches as well as to invest in new, innovative technologies and approaches. 
'It is very encouraging to see NTDs so high on the Development agenda of the G7', says LSTM Professor David Molyneux, 'It is a major step in recognising that NTDs are, what I have called, a chronic pandemic and key drivers of poverty and disability amongst already poor and marginalised communities. The NTD concept emerged in Berlin ten years ago  so it is timely to focus on these diseases.Addressing NTDs will reduce poverty, stigma, morbidity, disability and mortality in the billion poorest yet to date this pandemic has been underrecognized. We have the requisite tools to tackle the problem. We need scale up donated drug distribution on key countries to reach targets. 
Bacterial, viral and parasitic infections affect the health and economic futures of nearly 1.9 billion people across the world and their detrimental health consequences perpetuate the cycle of poverty and inequality. To overcome this the Third WHO Report on neglected tropical diseases 2015 recommends an integrated approach through five interventions: Innovative and intensified disease management; preventive chemotherapy; vector ecology and management; veterinary public-health services; and the provision of safe water, sanitation and hygiene. 
To achieve this, more prominence is given to the research agenda to promote alternative strategies; diagnostics and treatments to accelerate the progress in some of the 17 NTDs, as well as a number of other neglected conditions,  listed by WHO. LSTM is at the forefront of this research agenda hosting a wide variety of consortia such asCOUNTDOWN; A·WOL; CNTD as well as numerous other research initiatives.