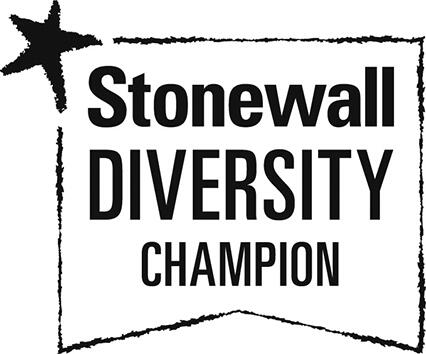 Monday 17th May marks The International Day Against Homophobia, Biphobia and Transphobia and Liverpool School of Tropical Medicine (LSTM) is pleased to announce that it has recently become a member of the Stonewall Global Diversity Champions Programme.
LGBT people face discrimination globally, and same-sex relationships are criminalised in more than 70 countries – many in the Global South (you can see an interactive map of the countries across the world where lesbian, gay, bisexual and transgender people are criminalised here).
LSTM's Inclusion, Diversity & Engagement Manager, Sophie Black, said: "Joining Stonewall's Global Diversity Champions programme provides LSTM with a fantastic opportunity to ensure that we are utilising the best advice in the field in terms of developing our support for LGBTQ+ staff and students, both in the UK and globally. We're really looking forward to working with Stonewall and stakeholders across the LSTM Group to ensure that we are working collaboratively to make LSTM an inclusive environment for all."
Initial work in the coming months will see LSTM working with Stonewall to determine priorities with regard to LGBTQ+ staff and students, but a key piece of work will be the development of a Trans Equality Policy in consultation with the LGBTQ+ Staff and Student Network and Athena SWAN Self-Assessment team. This will reinforce LSTM's commitment to ensuring that trans and non-binary members of their community are treated with dignity and respect.
LSTM does not tolerate any forms of homophobia, transphobia, harassment, bullying, abuse, or any other form of discrimination, and there are various reporting methods to ensure that issues can be identified and resolved – including the Freedom to Speak Up tool, Student Advice and Wellbeing Team, and dedicated HR Business Partners.
Small steps have already been taken, alongside LSTM's LGBTQ+ Staff and Student Network, in developing an increased awareness of the importance of allyship for marginalised groups – for example, actively encouraging colleagues and students to add their pronouns to their email signatures if they feel comfortable to do so, and those who wish wearing rainbow lanyards provided by the Network.
You can read more about the experiences of LGBT people in UK universities in this Stonewall Report.