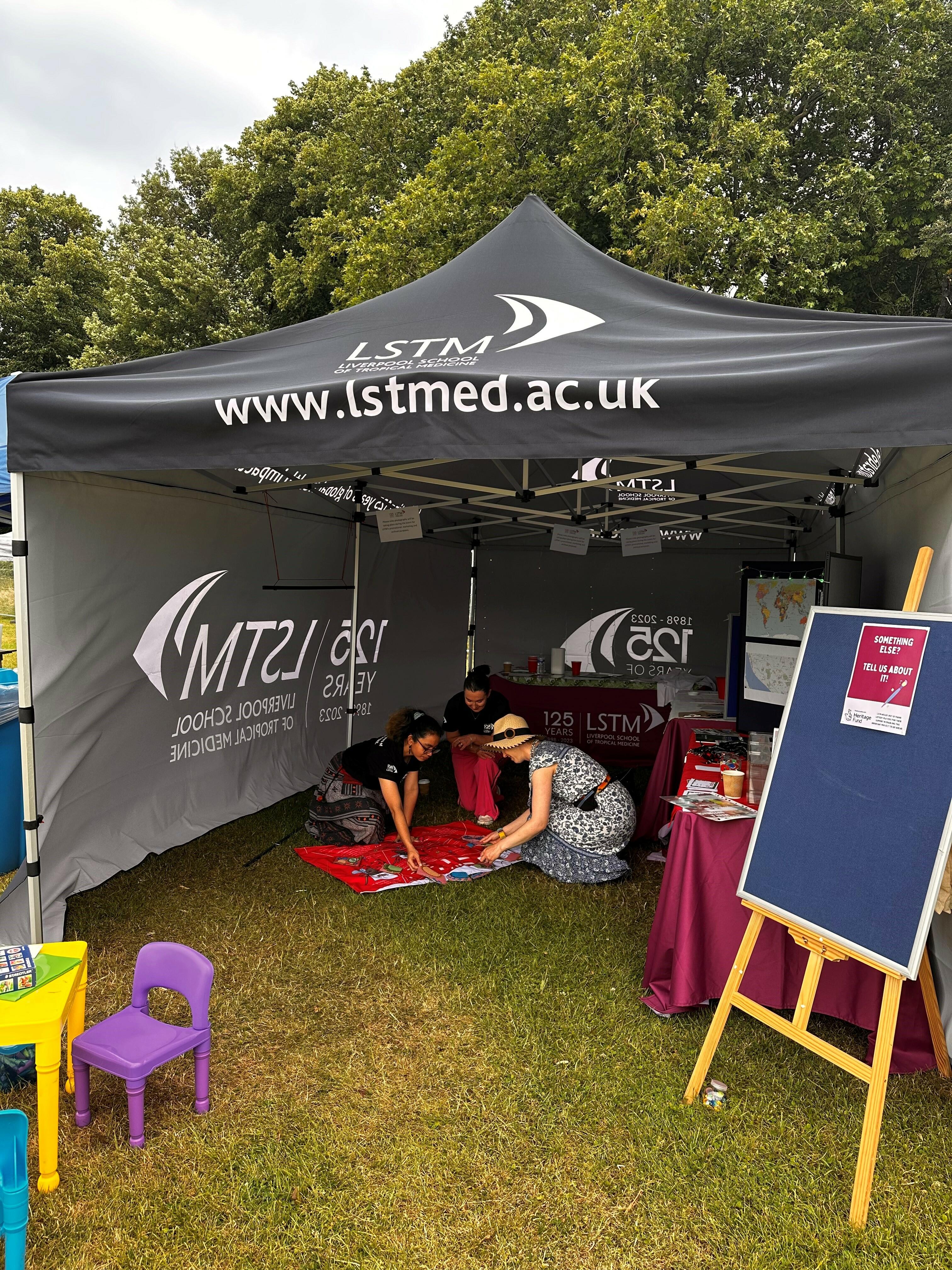 Volunteers' Week is an annual event which sees charities, voluntary groups, social organisations, and workplaces come together to recognise and celebrate the incredible impact that volunteering has in communities around the UK. 
LSTM sees the value of volunteering, with many of its staff and students coming forward to support community outreach and public engagement opportunities. A National Heritage Lottery (NHL) -Funded project celebrating LSTM's 125th anniversary called 'LSTM-Past, Present, and Future' is currently recruiting volunteers from within the community to support its summer events at the World Museum and Museum of Liverpool.   
'LSTM-Past, Present, and Future' aims to increase awareness and engagement in LSTM's scientific history using the stories of its past and present scientists. Taking our audiences on a journey of exploration, the project will tell the stories of medical breakthroughs that have saved millions of lives, championing the work by LSTM's scientists from 1898 to present day.  The project has already resulted in several successful events including a pop-up stand at the VG&M during British Science Week and a series of public lectures. 
Looking ahead, the project will host family-friendly interactive events at the World Museum and the Museum of Liverpool from August to November this year.  Within these spaces, audiences will get the opportunity to explore the Tropical Medicine Time Machine currently being co-created by artists from Liverpool John Moores University and LSTM scientists. The 'LSTM-Past, Present, and Future' team are looking for volunteers at these events, as volunteering is a great way for local community members to learn new skills, meet new people, and is hugely rewarding. 
Clare Maher, Communications and Public Engagement Officer said: "though it can be difficult recruiting volunteers we understand how important they are to ensuring our events out in the community are a success. We appreciate that staff, students, and community members are giving up their time, so we always try to ensure that the work they do is interesting and that they get to enjoy some of the events they help at." 
Volunteers are vital to LSTM, not just in public engagement but also in many of its research areas. LSTM's current community volunteers act as credible voices on vaccine hesitancy and health issues and work with the local Liverpool community, health providers, community champions and other trusted messengers to understand the barriers to COVID-19 vaccination uptake and health inequities amongst certain community groups in the most deprived areas of the city covered by the Central Liverpool Primary Care Network.  Volunteers are also vital for LSTM's clinical trials including the Pneumo2 study which is investigating the prevention of pneumococcal disease through vaccination. Angie Hyder-Wright Research Clinic Manager added: "The role of the volunteer in our clinical research is paramount, we really could not do this amazing work without them. Anyone wishing to volunteer in our Pneumo2 study or would like to know more, please visit the study webpages." 
Volunteers' week is a chance to shine a light on the role that volunteers play at LSTM, Public Engagement Manager Elli Wright said: "I would like to take this opportunity to thank all our current volunteers and to encourage anyone interested in volunteering in LSTM-Past, Present, and Future to get in touch with myself or Clare Maher and have a chat about how you can make a difference at LSTM." 
If anyone would like to be a community volunteer, please contact the External Relations team here.