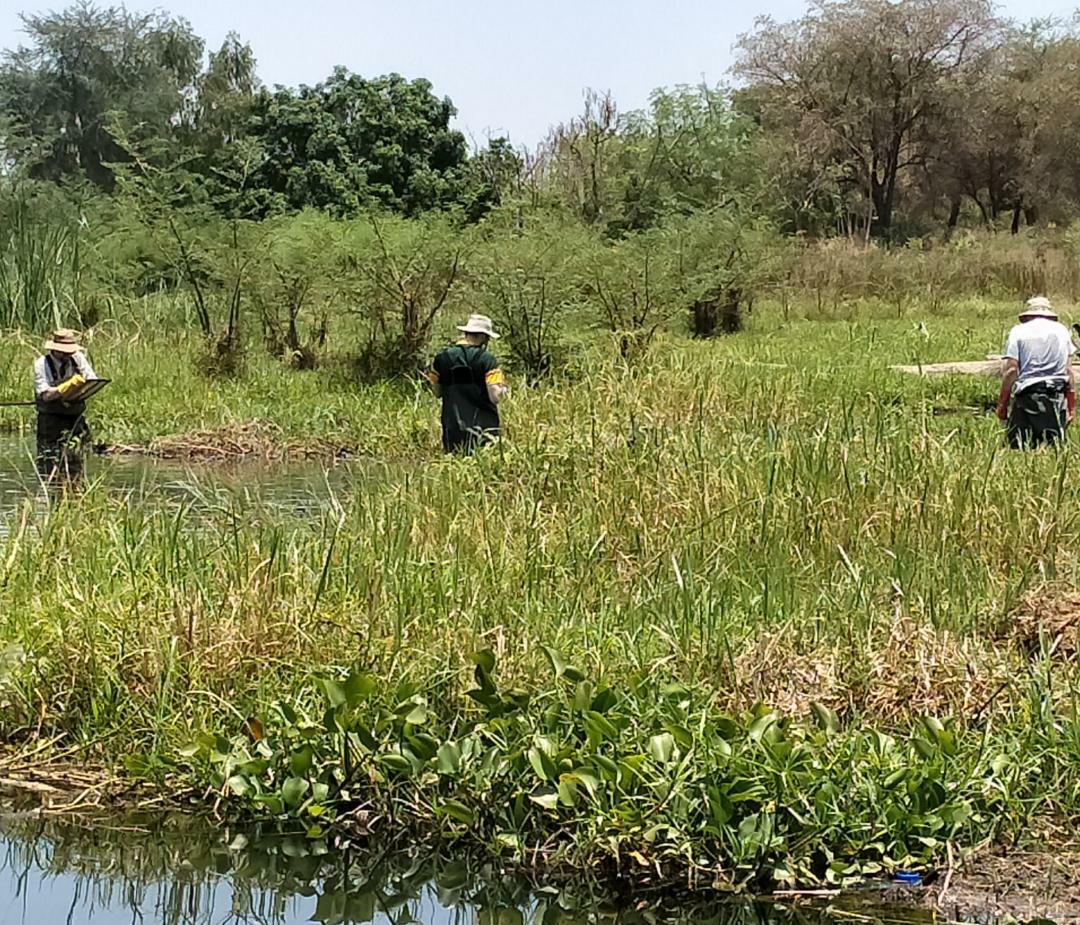 Researchers at LSTM have been awarded £2.6 million from National Institute for Health Research (NIHR) to establish a research group on controlling vector borne diseases in emerging agricultural systems in Malawi. The group is a research collaboration between LSTM, Kamuzu University of Health Sciences (KUHeS), Malawi-Liverpool-Wellcome Clinical Research Programme (MLW) and African Institute for Development Policy (AFIDEP).
Led by Dr Chris Jones (LSTM) and Dr Themba Mzilahowa (KUHeS), the group will focus its research on the Shire Valley Transformation programme (SVTP), a new 40,000-hectare irrigation scheme which began construction in 2020. Based in the Chikwawa district in the southern region of Malawi, the group's Shire Valley Vector Control Project (Shire-Vec) will investigate how the new irrigation scheme affects vector-borne diseases like malaria and schistosomiasis and their influence on smallholder farming practices.
Dr Chris Jones said: "I am delighted to announce the launch of the Shire-Vec project. The irrigation plans in the Shire Valley promise to reduce the risk from uncertain annual rains and lead to better opportunities for smallholder farmers in the area. Mosquito and snail-borne diseases - such as malaria and schistosomiasis - are potential negative offshoots from irrigation, particularly in places where they are already endemic, such as Chikwawa."
Shire-Vec will implement a complimentary package of research designed to understand land use changes, local vector populations, risks of increased transmission, and how human behaviours might influence transmission risk. Working with local farmers, Shire-Vec will offer and test practical solutions to manage the impact of the SVTP across both public health and agriculture. Additionally, Shire-Vec will strengthen the capacity of vector borne research and researchers in Malawi through a programme of individual training, network building, and by hosting a cohort of masters and PhD students.
Co-Investigator Dr Thema Mzilahowa commented "As irrigation schemes continue to expand to feed a growing population in East Africa, we need to understand the impact on vector-borne diseases and how we can integrate vector control into agricultural development. Shire-Vec will provide a platform for this. The NIHR Global Health Research Group also gives us an exciting chance to continue our efforts to support and build entomological research capacity in Malawi."
Prof David Lalloo, LSTM Director, welcomed the award and added "As a global-leader in the design and delivery of equitable, collaborative research, LSTM are pleased to welcome the Shire-Vec project to its expanding research portfolio. With climate change affecting food and crop production and more nations looking to irrigation schemes more than ever, this research is of the upmost importance to help us understand the impact on vector-borne diseases through surveillance and control."   
Through engagement with stakeholders and policy makers, it is hoped the novel solutions will have a lasting impact in the region by reforming policies and reducing the transmission risk and burden of vector borne diseases, whilst maintaining or improving equitable economic benefits from newly expanded irrigated land in Malawi.
For more information: Shire-Vec