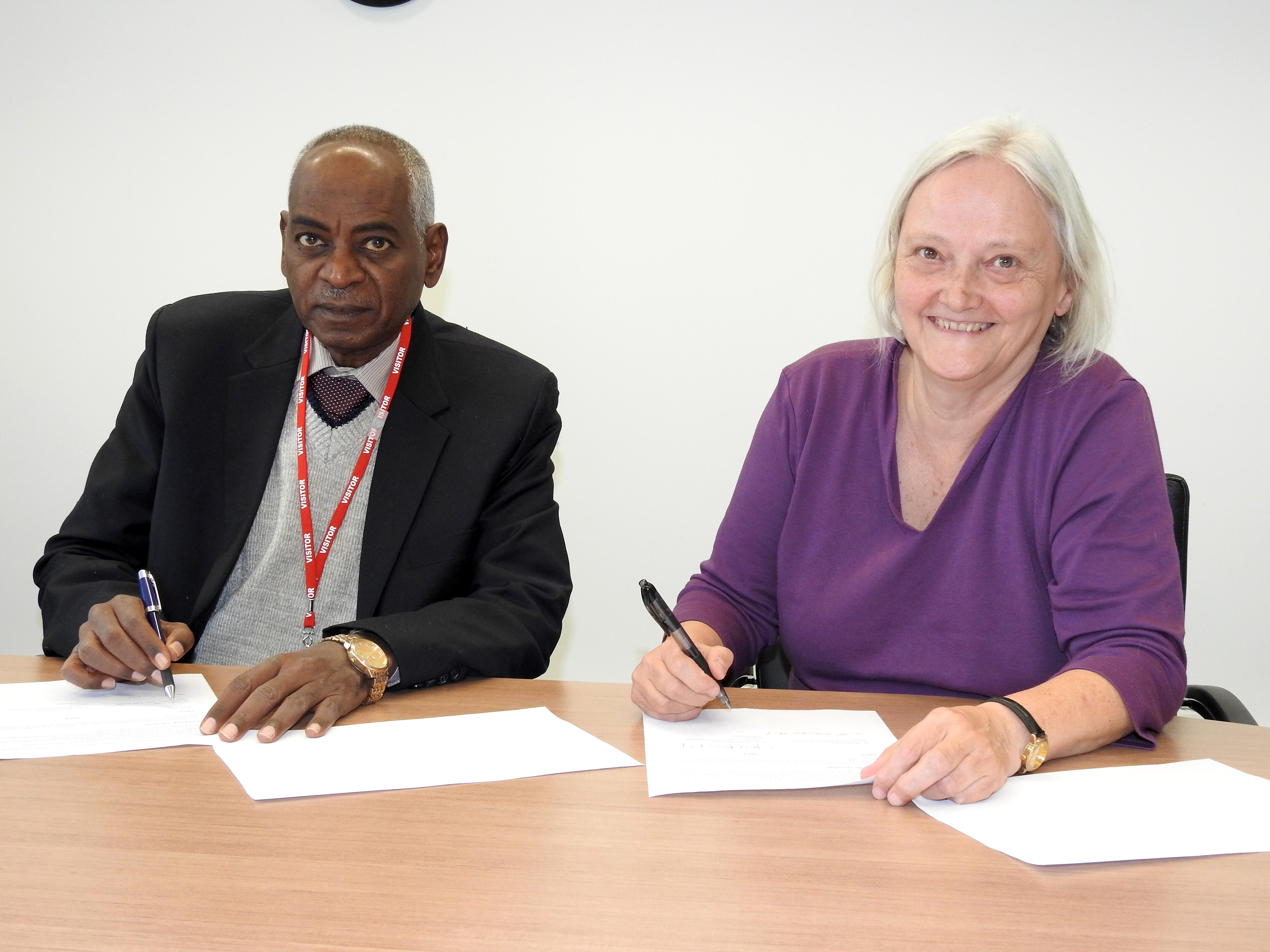 LSTM is hosting a high-level delegation from the Sudan Public Health Institute (PHI) this week. LSTM's Director, Professor Janet Hemingway, met with the visiting delegation led by the Director of the PHI, Dr Abdalla Osman, with whom she signed a memorandum of understanding in relation to a new partnership between the two institutions.
The delegation, which also included Dr Amar Abdelrahman, Head of Advocacy and Partnerships, and Dr Shahd Osman, Head of Quality Assurance and Deputy Head of Education at PHI met with Professor Hemingway, Deputy Director Professor Steve Ward along with LSTM's Deans, Heads of Departments and Directors of different centres within LSTM.
The visit was facilitated by Dr Amir Hassan, Director of LSTM's Centre for Health in the Eastern Mediterranean who said: "I am delighted to be involved in such an important visit, which will give all parties an opportunity to discuss areas of mutual interest and look at proposed work programmes in education, applied research and technical assistance. I look forward to some interesting partnership working between LSTM and the PHI in the months and years ahead."
The signing of the MOU is part of a week-long visit at LSTM and it is hoped that any partnerships can continue to build on previous work that LSTM has carried out Sudan.