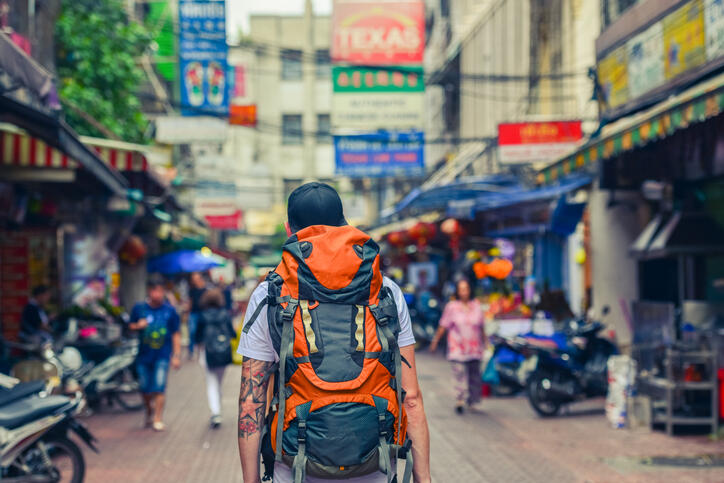 A small number of places are still available for LSTM's new online course – The Professional Diploma in Travel Health.
The Programme has been jointly developed by LSTM and the National Health Network Centre (NaTHNaC). Designed as a part-time, fully online programme, the course can be started in either May or September 2019. Consisting of four modules, the diploma is aimed at equipping both new and experienced practitioners in the development of their knowledge, skills and competencies in travel health.
Philippa Tubb, Managing Director of Well Travelled Clinics is the Director of Studies for the Diploma. She said: "LSTM already works closely with NaTHNaC and utilising all of that combined expertise, we have devised a programme of study that will equip practitioners with the tools they need to continue their development through an interactive learning environment with some of the best specialists in the field."
Open to registered doctors, nurses, pharmacists and travel and expedition health professionals, the course aims to further develop their travel risk assessment and problem-solving skills in clinical practice. It is made up of four modules: Travel Vaccination Principles and Practice; Governance and Safety in Travel Health; Malaria Prevention in Travel Health; and Hazards in Travel Health, and it can be completed over 7-15 months in order to take the final examinations and be awarded the diploma.
Dr Rima Makarem, Chair of NaTHNaC, is keen to stress the benefit that the course can bring to professionals. She said: "The course has been designed to work alongside professional commitments and offers a unique opportunity to benefit from interaction with travel health experts from the UK and across the world. We look forward to our first students beginning the modules, which will set them up to further develop their career in an exciting area of medicine."  
You can find out more about the course and apply online here.