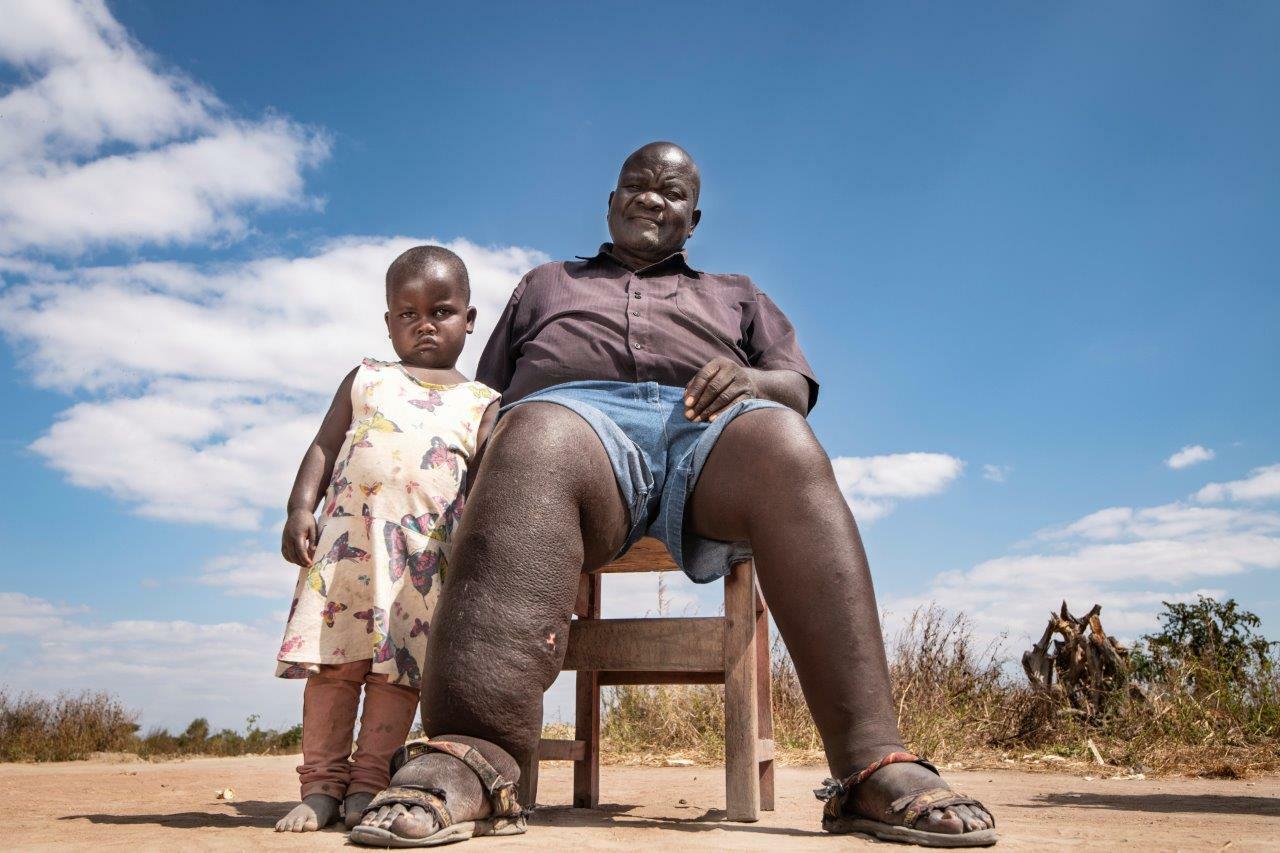 The World Health Organization (WHO) has declared that Malawi has eliminated lymphatic filariasis (LF) as a public health problem. Eliminating LF was achieved with the help of LSTM's Centre for Neglected Tropical Diseases (CNTD), which has worked with Malawi's Ministry of Health for more than a decade.
LF is a neglected tropical disease (NTD), which disproportionately affects some of the world's poorest populations and is a leading cause of disability worldwide. Funded by UK Aid (DFID), CNTD has been tackling LF in 12 countries in Africa and Asia, including Malawi, since 2009 and has supported the delivery of over 335 million treatments of combined preventive chemotherapy (people treated) for LF.
Malawi's LF programme of mass drug administration started in 2008, using a combination of ivermectin and albendazole to treat the entire at-risk population, which were spread across 26 of Malawi's 28 districts. After more than 10 years of supporting the LF programme in Malawi, CNTD worked with the Malawian Ministry of Health to prepare the LF elimination dossier, which was sent to the WHO and reviewed by an external panel of experts, who were able to conclude that the country had met the criteria for the elimination of LF as a public health problem.
LSTM's Director, Professor David Lalloo, said: "CNTDs work in Malawi has been extensive and I think the programme has been so successful because of the forward thinking and dedication of our colleagues in the Ministry of Health as well as the generous support of funding from the British taxpayer. CNTD was formed in 2009 with the purpose of bringing relief to those suffering from this awful disease and Malawi's achievements mean that the whole country, the vast majority of which was disease endemic, is now free of this debilitating disease. I want to congratulate our colleagues in Malawi for all of their hard work, this validation by the WHO is a huge success for the country and a beacon of hope for many other countries fighting this devastating disease."
The Director of CNTD, Professor Mark Taylor, added: "A truly remarkable achievement by Malawi – an exemplar to all the other countries engaged in eliminating LF. LSTM researchers will continue to provide technical support to Malawi with surveillance activities to ensure there is no resurgence of LF and to provide improved systems to deliver care packages to patients suffering from the life-long consequences of this disease. CNTD is also a consortium partner in the new UK Aid NTD Programme, 'Ascend West and Central Africa', which will deliver more than 400 million treatments to help many more countries reach the elimination targets for LF and other NTDs and promote long-term sustainable elimination of these neglected diseases."