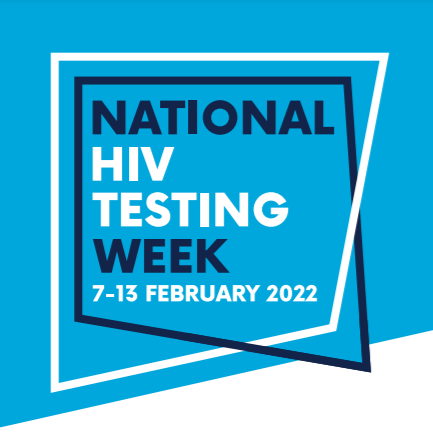 LSTM is encouraging everyone to give HIV the finger as part National HIV Testing week between 7-11th February 2022!
Dr Vicky Watson is leading the campaign within LSTM, and is encouraging people locally to get tested, with free finger prick self-tests that are available to collect from LSTM's Well Travelled Clinic in Pembroke Place. She said: "Testing and treatment is free and available to everyone in the UK, however a high number of individuals in the UK remain undiagnosed and rates of late diagnosis remain high in Liverpool (approximately 50%). Since the highest number of new infections are passed on 'unknowingly' before treatment is initiated, early HIV diagnosis is crucial in prevention of new infections. If everyone knew their HIV status, we could potentially eradicate new diagnoses by 2030! How wonderful that would be! Getting tested today means no new transmissions tomorrow.
National HIV Testing Week is a campaign to promote regular testing among the most affected population groups in England. This helps to reduce the number of people living with undiagnosed HIV and those diagnosed late. Testing is quick and easy, just requiring a finger prick test, which can be carried out in sexual health clinics, at your GPs or you can order a kit online, or pick one up at the LSTM Well travelled clinic.
Jane Rowles, Senior Nurse at the Well Travelled Clinic said: ''It is astounding to read that 1 in 20 of people living with HIV are unaware they have it. It's great that Vicky and her team have donated the free kits for National HIV testing week and Well Travelled Clinic Liverpool is pleased to be involved in providing them to the public. This will help to contribute to reducing the number of people living with undiagnosed HIV.''
You can find out more about the national campaign here (link) and get involved by getting tested. Dr Watson continued: "People with HIV often have no symptoms for a long time, so the only way to know your HIV status is to test, and it couldn't be easier, pick up a free confidential HIV self-test and know your status in just 15 minutes. Anyone diagnosed with HIV in the UK can access free treatment and support. Treatment for HIV today is amazing! It works by supressing the virus, this means it stops it [HIV] from replicating in the blood and damaging the body's immune system. The best part is that today a person on treatment, with successful viral suppression, cannot transmit HIV to their sexual partners. This is what is known as U=U, Undetectable = Untransmittable. Knowing your status can help keep yourself and those around you healthy, so I would encourage everyone to get involved and get tested."