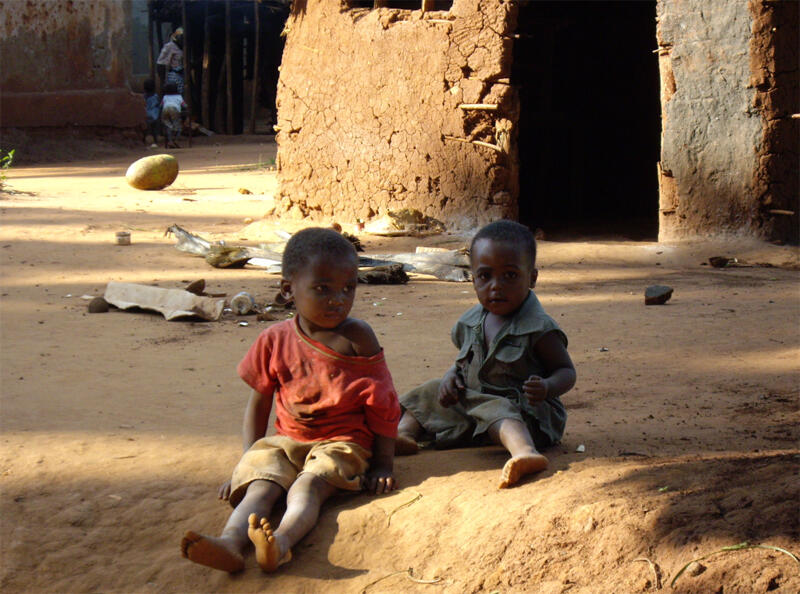 Quinine should no longer be the drug of choice for treating severe malaria, according to an updated systematic review produced by the Cochrane Infectious Diseases Group at the Liverpool School of Tropical Medicine (LSTM). It is now evident that the antimalarial drug artesunate, which is derived from herbs used in Chinese medicine, is more effective at preventing death in patients with severe malaria.
Severe malaria occurs when the disease affects the function of vital organs. It is associated with rarer cerebral malaria, which affects the brain and can lead to long-term disability. More than a million people die each year from severe malaria, the majority in Sub-Saharan Africa. Artesunate was recommended as the preferred treatment for adults with severe malaria by the World Health Organization (WHO) in 2006, but there was insufficient evidence at the time to recommend a change from the standard treatment of quinine in children.
The researchers updated the review of artesunate by adding a new large multicentre trial of African children published in the Lancet in 2010 to the existing 8 trials. The review now includes a total of 1664 adults and 5765 children, from a variety of settings across Africa and Asia. According to the results, taking artesunate reduces the risk of death by 39% in adults and 24% in children compared to quinine. In adults, deaths caused by severe malaria were reduced from 241 per 1000 with quinine to 147 with artesunate. In children, deaths were reduced from 108 per 1000 with quinine to 83 with artesunate.
"There is now enough evidence to be confident of these results in adults and children," said Peter Olumese of the WHO's Global Malaria Programme. "Intravenous artesunate is now being recommended as the treatment of choice for adults and children with severe malaria anywhere in the world."
Although more children given artesunate suffered neurological problems compared to those given quinine, these were largely resolved within a month of treatment, and were outweighed by the increase in survival rates. "The balance of benefits and harms is in favour of treatment with artesunate," said David Sinclair of the Liverpool School of Tropical Medicine in Liverpool, UK, who led the review team.
The paper is online at http://www.thecochranelibrary.com/details/file/1033475/CD005967.html 
-ends- 
For further information, please contact 
Alan Hughes, Communications Manager
Office: +44 (0)151 705 3308
Mobile: +44 (0)7759 243969 
Notes for editors 
Full citation: Sinclair D, Donegan S, Lalloo DG. Artesunate versus quinine for treating severe malaria. Cochrane Database of Systematic Reviews 2011, Issue 3. Art. No.: CD005967. DOI: 10.1002/14651858.CD005967.pub3.
About The Cochrane Library
The Cochrane Library contains high quality health care information, including the Cochrane Database of Systematic Reviews, from the Cochrane Collaboration. Cochrane Systematic Reviews bring together research on the effects of health care and are considered the gold standard for determining the relative effectiveness of different interventions. The Cochrane Collaboration (http://www.cochrane.org) is a UK registered international charity and the world's leading producer of systematic Reviews. It has been demonstrated that Cochrane Systematic Reviews are of comparable or better quality and are updated more often than the reviews published in print journals (Wen J et al; The reporting quality of meta-analyses improves: a random sampling study. Journal of Clinical Epidemiology 2008; 61: 770-775).
In 2010 The Cochrane Library moved from quarterly to monthly publication.  The Cochrane Library is published by Wiley-Blackwell on behalf of the Cochrane Collaboration.  The Cochrane Library Podcasts: a collection of podcasts on a selection of Cochrane Reviews by authors of reviews in this issue will be available fromwww.cochrane.org/podcasts. 
Accessing The Cochrane Library
The Cochrane Library can be accessed at www.thecochranelibrary.com. Guest users may access abstracts and plain language summaries for all reviews in the database, and members of the media may request full access to the contents of the Library. For further information, see contact details below. A number of countries, including countries in the World Bank's list of low-income economies (countries with a gross national income (GNI) per capita of less than $1000), have national provisions by which some or all of their residents are able to access The Cochrane Libraryfor free. To find out more, please visit www.thecochranelibrary.com/FreeAccess. 
About Wiley-Blackwell
Wiley-Blackwell is the international scientific, technical, medical, and scholarly publishing business of John Wiley & Sons, with strengths in every major academic and professional field and partnerships with many of the world's leading societies. Wiley-Blackwell publishes nearly 1,500 peer-reviewed journals and 1,500+ new books annually in print and online, as well as databases, major reference works and laboratory protocols. For more information, please visitwww.wileyblackwell.com or our new online platform, Wiley Online Library (wileyonlinelibrary.com), one of the world's most extensive multidisciplinary collections of online resources, covering life, health, social and physical sciences, and humanities.
If you would like to see a full list of reviews published in the new issue of The Cochrane Library, or would like to request full access to the contents of The Cochrane Library, please contact Jennifer Beal at Wiley-Blackwell:
Direct line: +44 (0) 1243 770633
Mobile: +44 (0) 7802 468863
Email: healthnews@wiley.com