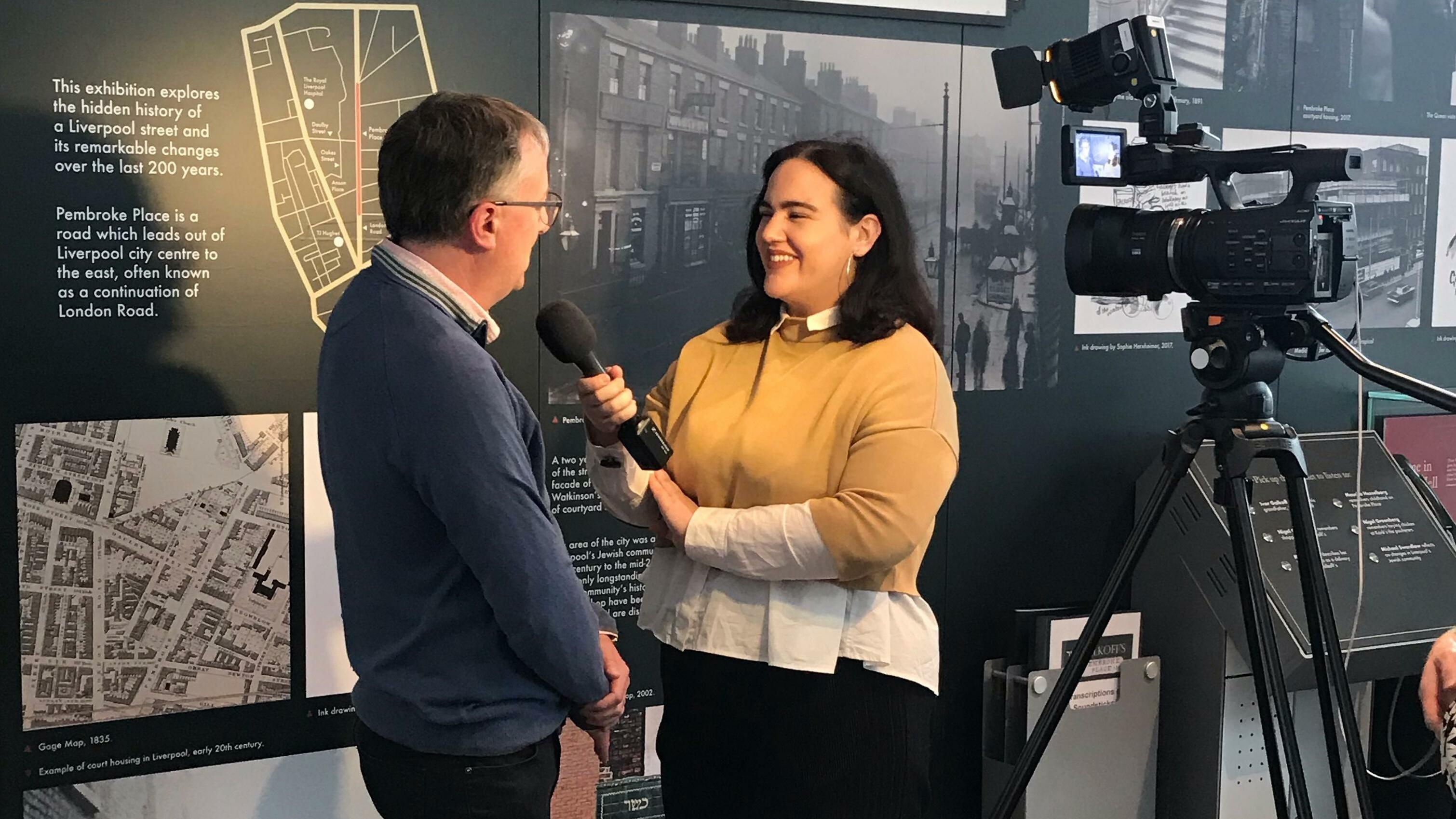 The exhibition 'Galkoff's and the secret life of Pembroke Place' formally opened at the Museum of Liverpool. The work, carried out by National Museums Liverpool and supported by Liverpool City Council and the Heritage Lottery Fund, saw the ornate façade moved from Galkoff's Jewish Butcher shop on Pembroke Place to its own exhibition in the museum.
The exhibition was opened in presence of members of the Galkoff family, museum and LSTM representatives and media.
LSTM's Director, Professor Janet Hemingway CBE FRS, said: "LSTM has been delighted to be part of this exciting project, and we are pleased the exhibition is now open so that the history of Pembroke Place will be accessible to the wider public. It has been a rewarding experience working with National Museums Liverpool and the Heritage Lottery Fund to delve into the history of the area that LSTM calls home since 1918 and understand more about the communities that we have shared it with through time. We are grateful to all those involved particularly the team of volunteers, the Jewish community and the Galkoff family themselves, who have helped us bring the project to life and preserve a vital part of Liverpool's heritage."
The exhibition's project manager Dr Elizabeth Stewart said: "It's amazing to be opening the exhibition. This is the culmination of two years' work by LSTM and partners Museum of Liverpool, and the seventy project volunteers who have explored the weird and wonderful history of the street LSTM have called home for a hundred years. The tiled frontage of Galkoff's butcher's shop is the centrepiece of the exhibition, having been painstakingly conserved and restored by Edge Conservation. With the support of the Heritage Lottery Fund, the fascinating and important heritage of this Liverpool street is being preserved and presented to the public"
The project is a culmination of several years of research involving archaeological digs and painstaking conservation which has provided an explanation of the history of the area, where LSTM is mainly based. The project has brought up little known information about Pembroke Place and the existence of a zoological gardens, the Victorian roller skating rink and even the occurrence of several gruesome murders.The project also covered the excavation of Liverpool's last example of court housing, back-to-back houses standing around central courtyards, located just a few doors away from Galkoff's Butcher shop.
The Galkoff's and the secret life of Pembroke Place exhibition can be viewed in the People's Republic Gallery of the Museum of Liverpool.