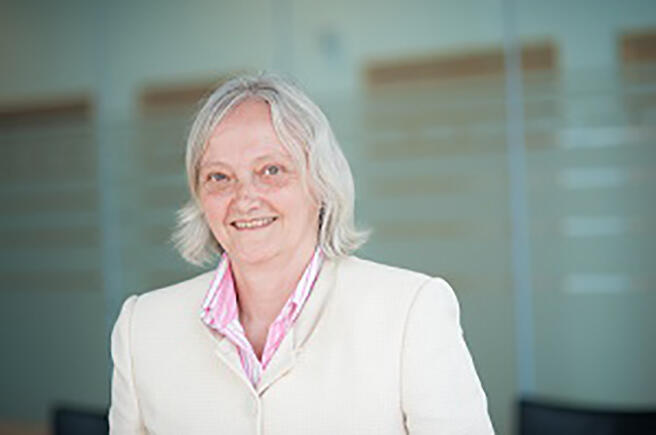 LSTM's Director, Professor Janet Hemingway CBE is among three eminent UK scientists being honoured by the University of Warwick today as she is conferred as Honorary Doctor of Science.
Professor Hemingway received the award at a ceremony today, alongside Professor Sir Rory Collins, the Head of the Nuffield Department of Population Health at Oxford University and the Chief Medical Officer for England, Professor Dame Sally Davies.
Professor Hemingway said: "I am delighted to have been awarded the Honorary Doctor of Science, particularly as I am among such esteemed company.  LSTM has a very fruitful partnership with the University of Warwick, which allows us to leverage the expertise and skills of both institutions. Partnerships ensure that we are effectively able to deliver our mission, which is to reduce the burden of disease in some of the world's poorest and most disadvantaged communities."
Professor Hemingway has 30 years' experience working on biochemistry and molecular biology of specific enzyme systems associated xenobiotic resistance. As well as leading LSTM in a critical period of expansion, she has also been principal investigator (PI) on projects well in excess of £60 million including the setting up of the Bill and Melinda Gates Foundation (BMGF) funded Innovative Vector Control Consortium (IVCC).
Professor Hemingway was: inaugurated as a Fellow of the Academy of Medical Sciences in 2006; inaugurated as a Fellow of the Royal College of Physicians in 2008; conferred as Honorary Doctor of Science by Sheffield University in 2009; elected as a Foreign Associate to the National Academy of Scientists, USA 2010; elected as a Fellow to the American Academy of Microbiology 2011; and inaugurated as a Fellow of The Royal Society 2011. She was made a Commander of the British Empire (CBE) for services to the Control of Tropical Disease Vectors in 2012.