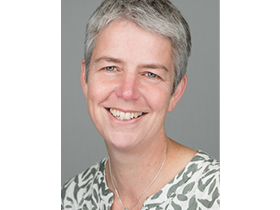 LSTM's Professor Hilary Ranson has been appointed as the inaugural Dean of Research Culture and Integrity. This is a new position which was created to lead the development of LSTM's culture, fostering highest achievements in research, promoting diversity, encouraging originality and innovation and recognising everyone's contribution across LSTM. 
The role will provide coordination and leadership to the many initiatives and activities underway across LSTM which support culture and research integrity as well as be a focal point to connect them.
LSTM Director, Professor David Lalloo, commented, "This role has been created by Management Committee to coordinate and lead the various initiatives across LSTM aimed at improving culture, including our response to DORA*, the issues raised in the engagement survey and improving research integrity. It is an important role in LSTM's development and I am delighted that Hilary has been appointed. She demonstrates great passion and commitment to LSTM and its development and will undoubtedly play a leading role in shaping our future."
Professor Ranson said: "It is a privilege to be appointed to this important role. I look forward to working with research staff and professional services to map and publicise the many ongoing initiatives that are tackling different areas of research culture across LSTM, and to co-creating an action plan to fill in any gaps. Look out for an intranet site and updates via the newsletter and our internal School Staff Forum over the next few months for opportunities of how to get involved."
*DORA = San Francisco Declaration on Research Assessment