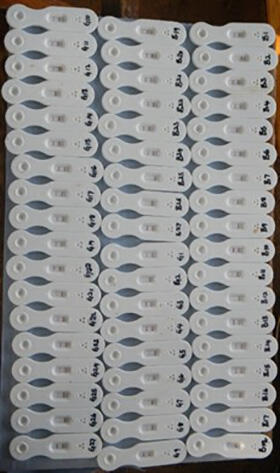 LSTM's Professor Russell Stothard has been invited to present at a one day mini-symposium at Leiden University Medical Center in the Netherlands. As an expert in schistosomiasis Professor Stothard, who is also the Director of the COUNTDOWN research consortium, will take part in the: Hot topics in schistosomiasis on 11th June with a presentation entitled: Schistosomiasis and STH control in Namibia and Uganda, hot news from the field.
Leiden University has a long tradition in tropical medicine and parasitology. The diagnostic unit, once headed by Ton Polderman and now by Lisette van Lieshout, has made an international contribution to advancing and developing diagnostics for several parasitic diseases, with a particular emphasis on schistosomiasis. Starting with immunological studies in the late 1980s led by Andre Deelder and taken forward by Govert van Dam, this group developed the first and only commercially available point-of-care test for intestinal schistosomiasis, the urine-CCA dipstick (http://rapid-diagnostics.com/).
As a strong believer of better disease surveillance Professor Stothard has, throughout this period, played a role in seeing through the translation of this test into its final format with deployment on-the-ground and used in detection of disease in pre-school-aged children (published in PLOS). This research addresses better diagnostics and more effective disease control, both of which are major components within LSTM.
This February Professor Stothard attended a meeting of the WHO at which the urine-CCA dipstick was discussed and recommended for disease surveillance as a complement or alternative to faecal microscopy. He said: "This translation of state-of the-art tools into best public health policy will go some way to alleviate bottlenecks throughout the system.  Better diagnostic tools at the point-of-contact have typically highlighted an even greater burden of disease than previously thought, which in turn is leading to a shift in opinion in favour of revised treatment regimes in high transmission settings where praziquantel is offered in biannual or quarterly settings."
Professor Stothard continued: "I am delighted to present at Leiden amongst friends and colleagues who have contributed so much to the advancement of tropical parasitology. I will present our recent experiences in Uganda and Namibia where we have used the CCA test and also uncovered that there are still barriers to its effective deployment within the health system. This is something which we will hope to address more specifically in COUNTDOWN to ensure that preventive chemotherapy approaches against schistosomiasis have the future impact we expect of them."