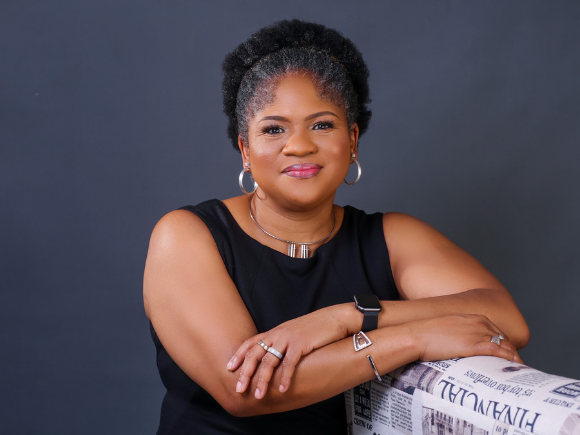 This week, to mark Black Leaders Awareness Day on 18th July, we are recognising the impact of the world's most celebrated Black leaders. LSTM is both lucky and proud to be associated with some truly remarkable Black leaders. Some are staff while others are valued partners, but all have made enormous contributions to global health.  
Earlier, we met LSTM graduate and WHO luminary Dr Anarfi Asamoa-Baah. Now we meet another LSTM graduate who has more than 30 years' experience in UK and international global health – Dr Ebere Okereke. (There's more on Dr Okereke on her website.)
Discovering a passion for global health: Dr Ebere Okereke's journey to impact
Dr Ebere Okereke, CEO Africa Public Health Foundation and former Senior Adviser in Health at the Tony Blair Institute for Global Change is a highly respected global health expert who has dedicated her career to strengthening health systems and supporting the development of women leaders in the field. In addition to her current role, she is also an honorary senior adviser at Africa CDC and an Associate Fellow at Chatham House.
Starting point: Liverpool
Her journey in global health started at LSTM where she was first introduced to the field of communicable disease control during a lecture by the late Professor Adetokunbo Lucas. This experience had a profound impact on Dr Okereke, leading her to explore global health further and return to LSTM to complete a certificate course in International Health Consultancy.
After leaving LSTM for the first time, Dr Okereke joined the Public Health Specialty Training Programme, where she trained across Northern England and became a consultant in communicable disease control. Her interests then took her to emergency preparedness, emerging and re-emerging infections, and zoonoses, ultimately leading her back to LSTM for additional international health training. She then took her skills to Kenya where she worked for the International Rescue Committee.
Dr Okereke's work in global health continued when she returned to the UK and joined Public Health England's global health division, where she had the opportunity to create the UK Aid-funded International Health Regulations Strengthening Programme. This program worked with countries and institutions across Africa and Asia to strengthen their capacity for compliance with the International Health Regulations.
Politics and global health
As the COVID-19 pandemic unfolded, Dr Okereke felt a strong desire to better understand the role of politics in global health. This led her to take a role as a senior adviser in health at the Tony Blair Institute for Global Change. In this role, she has worked at the centre of government to effect change through strategy, policy, and delivery, applying technology and developing people to bring about positive change. In May 2023, Dr Okereke was appointed CEO of the Africa Public Health Foundation.
One of Dr Okereke's proudest achievements at the Tony Blair Institute for Global Change has been her work co-leading the Partnership for African Vaccines Manufacturing, tasked with creating the environment to increase vaccine manufacturing on the African continent. She has also had the opportunity to co-create the Kofi Annan Leadership in Global Health programme, a fellowship program aimed at developing the next generation of African public health leaders.
Remembering LSTM
Dr Okereke's fondest memory of her time at LSTM is of parasitology and microscopy, and she still has the slides she made during her time at the institution. Outside of the classroom and lab, she discovered her love for hiking during her time in Liverpool. She provides the following advice to current and prospective students: "Be curious, ask questions, and from time-to-time step outside your comfort zone and take a leap into the unknown – you might just discover where you are meant to be."
Studying at LSTM was a pivotal moment in Dr Okereke's journey in global health, and she believes that the institution's greatest achievement is its ability to bring together people from all over the world to form a global family. She encourages people to consider studying at LSTM, stating, "You will make friends for life and Liverpool is a great city too!"