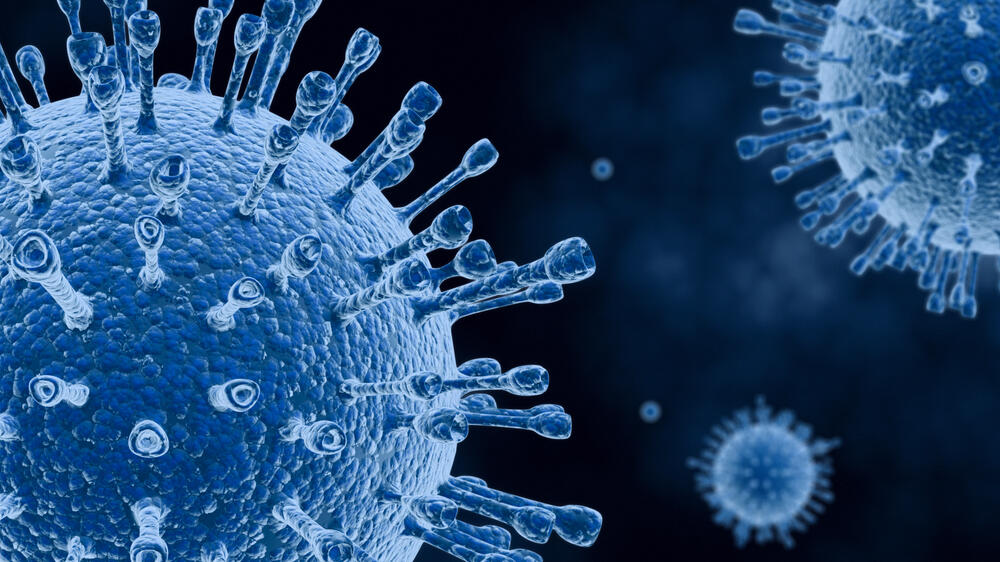 LSTM's Dr Simon Jochems is first author on a paper which has been published in the journal Nature Immunology, looking at how infection with influenza (flu) can prevent our immune system from clearing pneumococcal bacteria, which can cause pneumonia from our noses.
The study, which was carried out in partnership with researchers from the University of São Paulo in Brazil along with others from the UK, The Netherlands and Malawi, used an attenuated version of the flu virus, so that they could look at the response within the nose, without causing infection in the lungs. The team wanted to understand how viruses and bacteria can interact in the nose and how the immune system is compromised by that interaction.
Dr Jochems said: "Pneumonia is a major global health problem, which kills more children under the age of five than any other disease. We know that the burden of disease is aggravated by old age, chronic lung disease and viral co-infection and it is well known that secondary pneumonia following seasonal flu virus infection is a significant cause of mortality throughout the world. While the link between flu and pneumonia is well known we were interested in understanding the relationship between the flu virus and the bacteria that causes pneumonia."
The team administered the attenuated flu virus to healthy volunteers and then three days later they were inoculated with type 6B pneumococcus using a human challenge model. The team then used systems biology approaches to the nasal samples collected to see the impact of flu infection on pneumococcus carriage and clearance within the nose. They found that the inflammation resulting from the flu virus negatively impacted the body's ability to effectively clear the bacteria and prevent disease.
"Following influenza virus infection, people are at a greater risk of getting lung infections from unrelated bacteria." Continued Dr Jochems: "Here, we show using an attenuated virus (which can only replicate in the nose) that infection with flu prevents immune responses against bacteria that can cause pneumococcus. This highlights the importance of annual vaccination against the flu."
The team identified biological markers which were associated with susceptibility to the bacteria and propose that these be the subject of further research as targets for new drugs and vaccines to prevent and treat pneumonia effectively.  
P Jochems, Simon & Passos, Fernando & Carniel, Beatriz & Holloway, Mark & Mitsi, Elena & Smith, Emma & Gritzfeld, Jenna & Solorzano, Carla & Reiné, Jesús & Pojar, Sherin & Nikolaou, Elissavet & L German, Esther & Hyder-Wright, Angie & Hill, Helen & Hales, Caz & De Steenhuijsen Piters, Wouter & Bogaert, Debby & Adler, Hugh & Zaidi, Seher & Ferreira, Daniela. (2018). Inflammation induced by influenza virus impairs innate control of human pneumococcal carriage. Nature Immunology 10.1101/347161