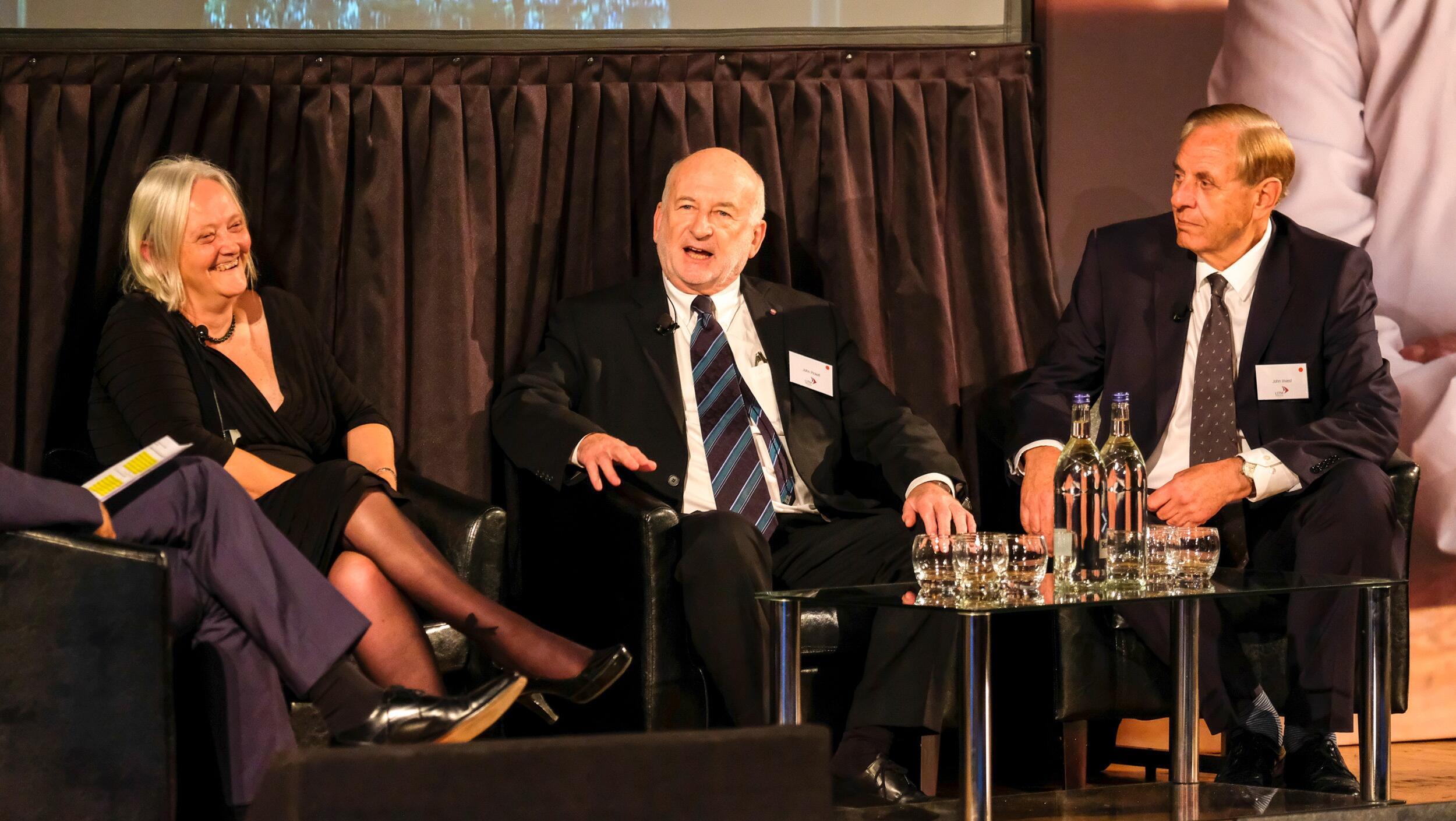 To mark the retirement as Director of Professor Janet Hemingway, LSTM invited her family, friends and colleagues through the years to a special event – This is your Life Scientific.
Hosted by BBC Radio 4 Presenter Professor Jim Al Khalili OBE FRS and in the beautiful surroundings of the Concert Hall of Liverpool's St George's Hall, the afternoon took us through Professor Hemingway's childhood love of animals, her determination at school to study science and her career before and during her 17-year tenure at LSTM. Beginning with an introduction from LSTM's Chair of Trustees, James Ross there were contributions in person and by video from people all over the world, including from those who worked with her as she undertook her PhD as well as those that she had supervised during their studies.
A recurring theme through the afternoon was Professor Hemingway's qualities as a remarkable mentor, with Dr Abdoyoulaye Diabate, the group lead of Vector Biology and IRSS in Burkina Faso saying via video, that she was noted for her support of many young scientists and her influence, particularly across Africa, was remarkable. Many talked about her encouraging them to take paths that they may not have considered initially for themselves, including LSTM's Professor Hilary Ranson, who said that she seemed to have an ability to see into the future and understand how to play to people's individual strengths.
LSTM's Deputy Director, Professor Steve Ward, talked about her time at LSTM, taking the research copy book from £23 million to half a billion, improving the estate and tripling staff numbers. Over her 17 years as Director she has achieved all that she set out in her initial meeting with staff, with LSTM receiving Higher Education Institution status and having degree awards powers, as well as restoring its global influence by attracting the very best researchers and training the next generation of leaders in global health.
During the afternoon, Professor Hemingway was presented with a framed letter from LSTM's Patron, HRH the Princess Royal, praising LSTM for establishing itself as a leader in the field of tropical medicine and global health and personally congratulating Professor Hemingway on the success she has brought to LSTM over her distinguished 17 years as Director.
Following comments and questions from the audience, including those from partners, colleagues and funders, James Ross returned to the podium to announce the establishment of the Hemingway Fellowship in her honour. Reflecting her support for early career researchers and desire to attract the brightest and best to LSTM, the Fellowship will be awarded every three years from 2019 and will include salary and some project seed money.
The event was followed by a drinks reception at St George's Hall and invited guests attended a formal dinner at Liverpool Town Hall, as part of events across two days to celebrate the contribution made by Professor Hemingway.
Professor Janet Hemingway is succeeded as Director by Professor David Lalloo on 1st January 2019.