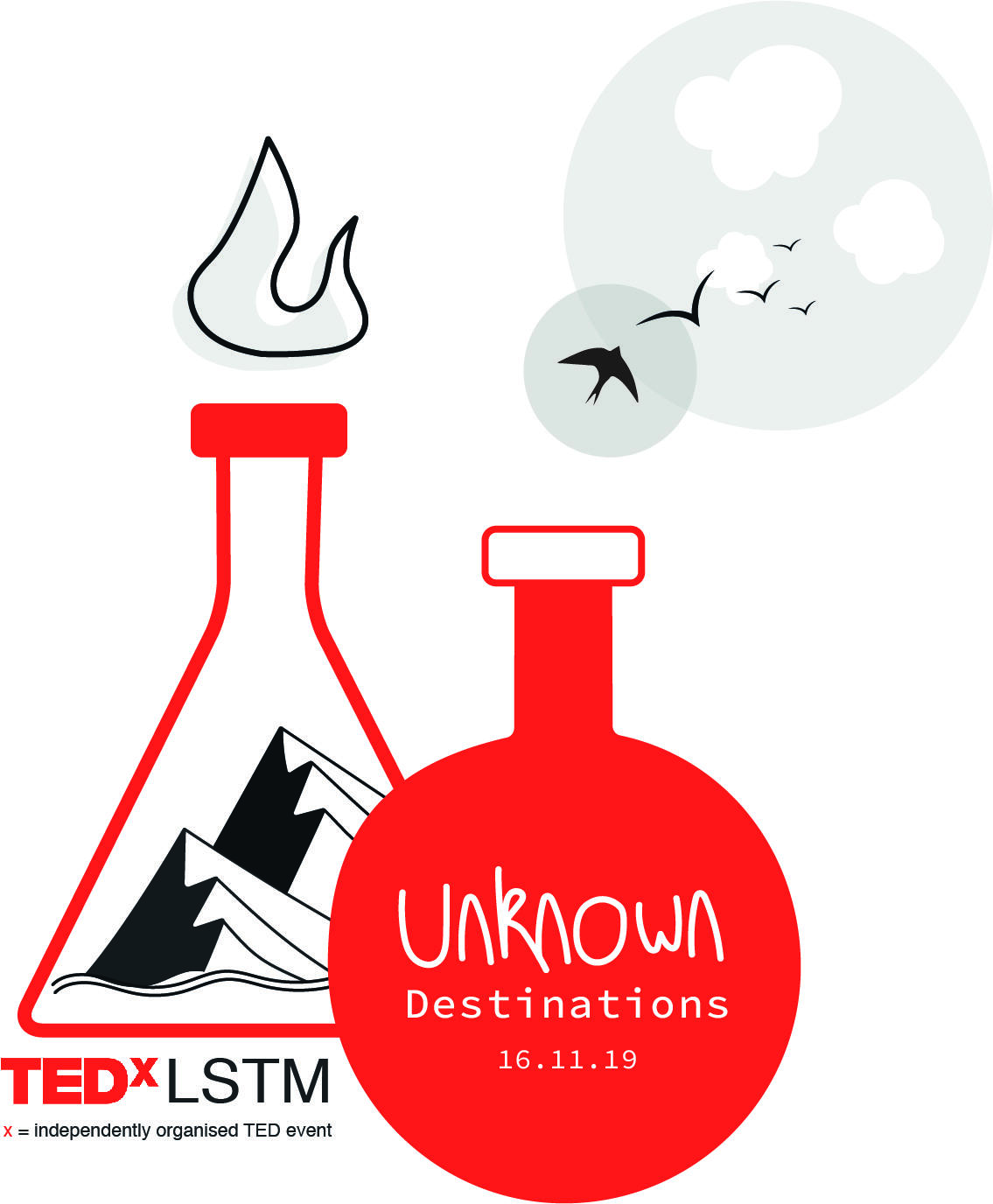 Tickets are now on sale for TEDxLSTM's inaugural event Unknown Destinations, being held at the Museum of Liverpool on Saturday 16th November. An independently organised event under licence from TED, TEDxLSTM is coordinated by a team of local volunteers many of whom are students at LSTM
The event will include 10 exciting and inspiring talks from speakers on a broad range of topics under the theme of "Unknown Destinations". By highlighting the different issues affecting people from all around the world and celebrating exploration and the integration of cultures, this event will draw upon stories, experiences and adventures. TEDxLSTM will take place at the Museum of Liverpool, on the picturesque Liverpool Waterfront.
The event aims to share ideas and issues that relate to Liverpool's community and history and has been organised to share ideas and encourage positive change. Sophie Owen and Katerina Cheliotis are lead organisers, they said: "As a team of local volunteers, we hope to enthuse generations of people, foster interest in research, and inspire new ideas. Speaker expertise ranges from cave diving to conservation, ophthalmic surgery to spoken word poetry, and snakebite research to storytelling."
The event is hosted by Ngunan Adamu, an award-winning entrepreneur, radio journalist and international multi-media trainer working for varying departments within BBC with a focus on outreach, youth and women. Confirmed speakers include: Ness Knight, Dr Lola Solebo, Professor Sally Theobald, Professor Nick Casewell, Amina Atiq, Usifu Jalloh, Katy Fraser, Dr Samantha Donnellan, and Shakir Mohamed. There will also be performances by Batala Mersey, and Swati Dance Company.
TEDxLSTM 2019 is now open for registrations. To find out more, and to register your interest to attend, please visit: www.tedxlstm.co.uk
About TEDx, x=independently organized event
In the spirit of ideas worth spreading, TEDx is a program of local, self-organized events that bring people together to share a TED-like experience. At a TEDx event, TED Talks video and live speakers combine to spark deep discussion and connection. These local, self-organized events are branded TEDx, where x = independently organized TED event. The TED Conference provides general guidance for the TEDx program, but individual TEDx events are self-organized. (Subject to certain rules and regulations.)