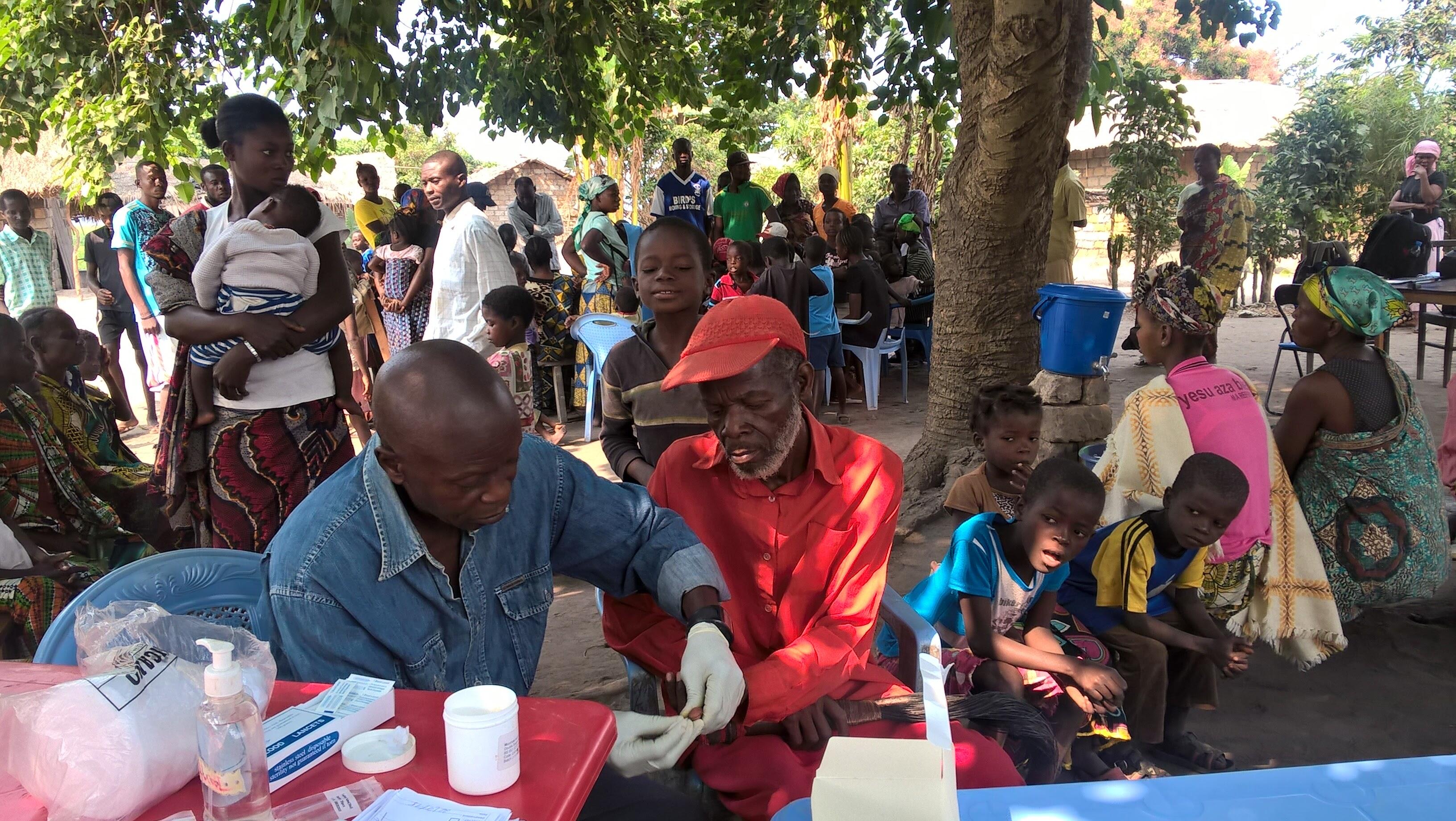 New collaboration to scale up intensive prevention, diagnosis and treatment in four countries to reach elimination targets in just three years  
14 December 2016 – Geneva, Lausanne, Liverpool, Marseille – An important new project to eliminate sleeping sickness has been launched by the newly formed Trypa-No! Partnership. The project aims to eliminate human African trypanosomiasis (HAT), also known as sleeping sickness, in Côte d'Ivoire and Uganda in the next three years, and to reduce HAT cases by 90% in Chad and Guinea. 
The Trypa-No! Partnership is a collaboration between FIND, the French National Research Institute for Sustainable Development (IRD), the Liverpool School of Tropical Medicine (LSTM), the Coordinating Office for the Control of Trypanosomiasis in Uganda (COCTU), the National HAT Control Programmes of Chad and Guinea, the National HAT elimination Programme, Institut Pierre Richet, and University of Daloa of Côte d'Ivoire – all groups that have been working on research and control of HAT, including HAT screening and diagnosis, treatment or vector control, for some years. The project is funded by the Bill & Melinda Gates Foundation, which has prioritized the elimination of this neglected tropical disease, in accordance with the World Health Organization (WHO) 2020 Roadmap on Neglected Tropical Diseases. 
HAT is a parasitic disease that is spread by the tsetse fly and affects people in resource-limited settings in Africa, with more than 56 million people living at risk. The disease is almost always fatal if left untreated. 
The project will expand efforts to prevent transmission by integrating new tsetse fly control methods with intensive screening, diagnosis and treatment of HAT across Chad, Côte d'Ivoire, Guinea and Uganda, where 7.6 million people live at risk of the disease. Over the last couple of years, HAT control has been constrained in Chad by security issues and in Guinea by the Ebola epidemic. Trypa-No! Partnership activities in project countries will also contribute to national efforts to strengthen or rebuild national health systems. 
The Trypa-No! Partnership will work closely with an Industry Liaison Group led by Vestergaard to help mobilize local community support, provide in-kind contributions and raise additional funds for the extension of program activities. Vestergaard worked with LSTM, IRD, Centre International de Recherche-Développement sur l'Elevage en zone Subhumide (CIRDES) in Burkina Faso and other in-country partners such as Institut de Recherche en Elevage pour le Développement (IRED) in Chad to develop a highly effective and inexpensive vector control technology called Tiny Targets, which will be used by the project to control the tsetse fly. The project will use another novel technology, a rapid diagnostic test developed by FIND and Alere/Standard Diagnostics for rapid screening of populations at risk.