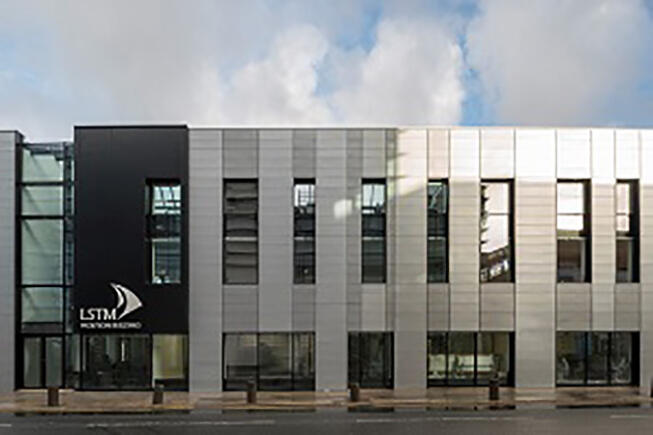 The Well Travelled Clinic (WTC) has become the first occupant of LSTM's new Wolfson Building.
For the past 12 months WTC has been housed temporarily in  Pembroke Place while the building has been completed.  They will be opening the doors of their refurbished clinic on the ground floor of the Wolfson Building on Friday morning,
Over the next few weeks WTC will be joined by the Centre for Maternal and Newborn Health (CMNH), the Centre for Neglected Tropical Disease (CNTD) and the product development partnership Innovative Vector Control Consortium (IVCC).
Part financed by the European Regional Development Fund Programme 2007 to 2013, along with support from the Regional Growth Fund and The Wolfson Foundation, the £7 million project was recently completed and the building was officially opened by LSTM's Patron, HRH The Princess Royal in December.
WTC's Managing Director Philippa Tubb said: "We are delighted to be the first occupants of LSTM's new building and we are looking forward to utilising our state of the art facilities for the good of our patients."
The WTC offers advice to business and leisure travellers as well as taking referrals from GPs and other health professionals concerning outpatients. Staff saw over 11 thousand patients in the last academic year, giving over 12 thousand vaccinations and dispensing more than 88 thousand malaria tablets. WTC has also started working with the DFID-funded UK-Med to deploy staff to humanitarian emergency situations and have been providing occupational health screenings and pre-travel vaccinations and antimalarials to NHS volunteers travelling to West Africa to combat the Ebola virus disease outbreak.