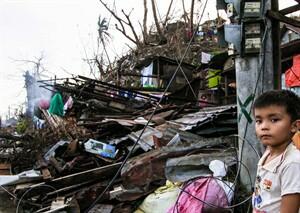 Over the last few weeks the nurses and staff at the Well Travelled Clinic (WTC) in Pembroke Place have been busy preparing UK medics who are travelling to deliver humanitarian aid to the people of the Philippines in the wake of Typhoon Haiyan.
Haiyan has been responsible for the deaths of thousands in the Philippines and seen hundreds of thousands displaced. In the last few weeks surgeons, obstetricians, nurses, GPs and other health professionals have been deployed to the areas worst hit by the typhoon. A team of 20 medical professionals from across the UK, working with the UK International Emergency Trauma Register (UKIETR), have been assessed by the experts at WTC.
WTC Managing Director, Philippa Tubb, explained the difficulties that had to be overcome: "Different parts of the Philippines pose different health risks, but we had to prepare the medics for all eventualities. This meant ensuring that we supplied them with the correct kit such as bed nets, sterile kits, repellents, as well as their malaria medication and a number of different vaccinations for all, as clearly they would be facing issues additional issues that the ordinary traveller would not."
The first team of 12 were sent out a few weeks ago to work with charities Save the Children and Merlin, the situation was assessed and a second team of eight were seen by the clinic last week and were deployed at the weekend.
It is a departure for WTC's normal way of working. "It has been quite an intense two weeks for the nurses, deploying these staff at extremely short notice and we had to deliver detailed travel assessments in a very short time scale." Philippa Tubb continued: "Clearly we consult with the travelling public every day, but logistically this was very different because of the work the team was about to undertake and the speed with which they were deployed. When they left our care we had done everything possible to ensure that all they had to concentrate on were the people they were travelling to help."