125 Campaign priority: Global Hubs
At the heart of our strategy sits the development of a network of equitable partnerships which will underpin the delivery of our key investments.
LSTM's work is achieved through collaborations with an extensive global network of affiliated overseas programmes and key hubs. When we take a bold step with our partners, we have shown that we can drive change and create major impact.
Our network of hubs will help identify and manage regional talent, training and research opportunities as part of a vibrant global community, supported by LSTM's robust operating infrastructure. Building capacity through our hubs gives candidates access to mentoring and networks which are critical to create the environment for science to succeed.
125 Campaign investment will be directed initially to our hubs in Malawi, Kenya, Zimbabwe, Cameroon and Uganda; supporting scholarships, studentships, training opportunities and fellowships.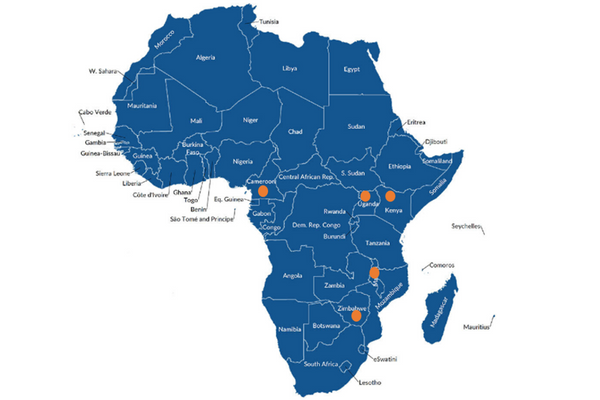 Malawi
LSTM has a major, 25yr+  partnership via Malawi-Liverpool-Wellcome Programme (MLW).  
The Malawi-Liverpool-Wellcome Trust Research Programme (MLW) is the premier research institute in any low-income country worldwide; it provides training for the next generation of clinical researchers and supports research nurses and clinicians at the nearby Queen Elizabeth Central hospital. For 30 years, MLW has pioneered major interventions and managed large clinical trials, including the trial of a modern rotavirus vaccine which cut infant deaths from diarrhoeal disease in Malawi by 39%. Their work on HIV self-testing led to the first demonstration of feasibility and safety of this method, ultimately influencing international guidelines.
Kenya
LSTM has extensive partnerships and permanent staff via LSTM-Kenya and KEMRI.
Since 2009, LSTM has been delivering successful programmes that aim to improve maternal and newborn health in Kenya. We have a long-standing and effective working relationship with the Ministry of Health in Kenya, as well as with key funders including Department for International Development (DFID), United Nations Population Fund (UNFPA), UNICEF and Options. Our multi-disciplinary team in the LSTM Kenya office in Nairobi are experienced, well-equipped and passionate about improving the availability and quality of maternal and newborn care.
KEMRI is a leading research centre aiming at improving human health and quality of life through research, capacity building, innovation and service delivery.
IMPALA works with KEMRI's Centre for Respiratory Diseases Research (CRDR) based in Nairobi under the lead of Dr Hellen Meme. CRDR carry out research on Lung Health and other respiratory diseases, such as Asthma, smoking problems and industrial Health. Dr Meme provides support to several of our PhD projects.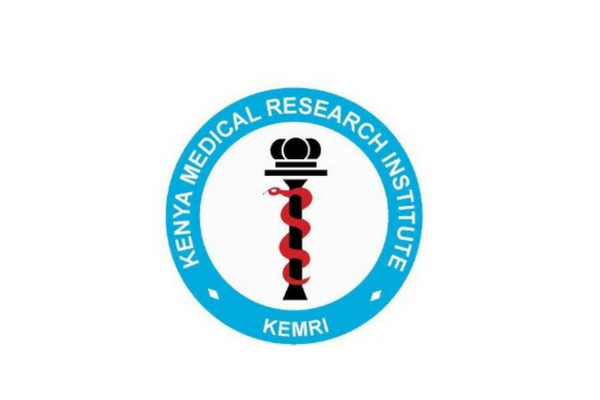 Cameroon
The Centre for Research in Infectious Diseases (CRID) is a research Centre located in Yaoundé, Cameroon, and is hosting a research unit from LSTM under the leadership of Wellcome Trust Senior Fellow, Professor Charles Wondji.
CRID's mission is to contribute to the fight against infectious diseases in Africa by providing an excellent environment to perform high quality and internationally recognised research in Cameroon and the Central African region. CRID builds on its strong collaboration with LSTM to perform research on infectious diseases such as malaria, sleeping sickness, yellow fever and emerging vector-borne diseases such as Zika, Dengue and tick-borne diseases.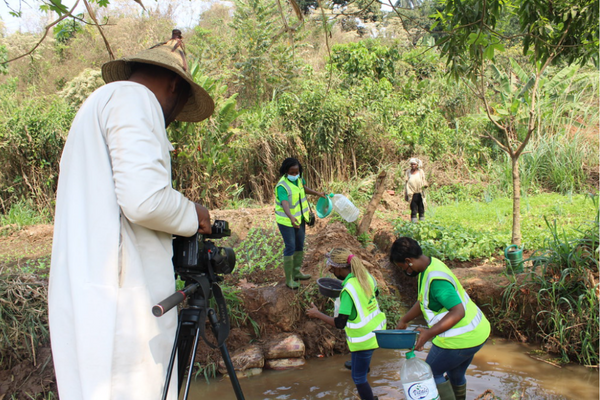 Zimbabwe
Major programme in HIV/AIDS and sexual & reproductive health via local NGO partner Centre for Sexual Health HIV & AIDS Research (CeSHHAR) led by LSTM Professor.
CeSHHAR Zimbabwe houses a number of HIV prevention and sexual health research and programmatic projects. In addition to undertaking research and implementing programmes, CeSHHAR has a strong commitment to strengthening research capacity among Zimbabwean graduates.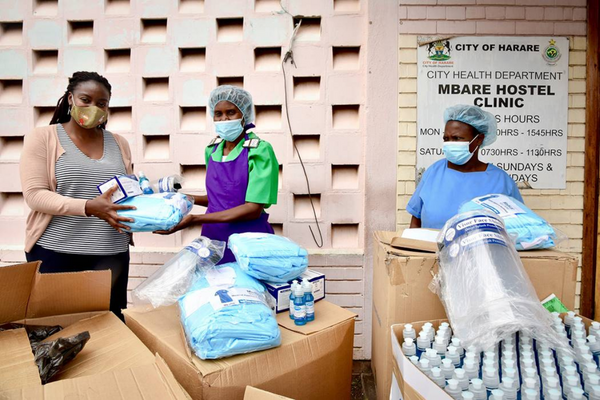 Uganda
LSTM team member, Shevin is co-Founder of Walimu a Uganda-based non-government organisation that supports the Uganda Ministry of Health in the implementation of training and post-training quality improvement efforts for the management of severe illness in Ugandan health facilities. Shein 
In addition, since early 2018, LSTM has seconded Shevin for a portion of his time to Makerere University's Infectious Diseases Institute to serve as a Team Lead for its Global Health Security Department, for which he advises on a portfolio including activities in the areas of outbreak response, infection prevention and control, AMR, One Health, and biosafety/biosecurity.
Shevin has worked on the frontlines of VHF outbreaks, including in Guinea, Liberia and Sierra Leone during the 2013-2016 West Africa Ebola outbreak and in the Democratic Republic of Congo during the ongoing Ebola outbreak. He is also worked on major international projects such as DRUM: Drivers of Resistance in Uganda and Malawi, and The African Research Collaboration on Sepsis.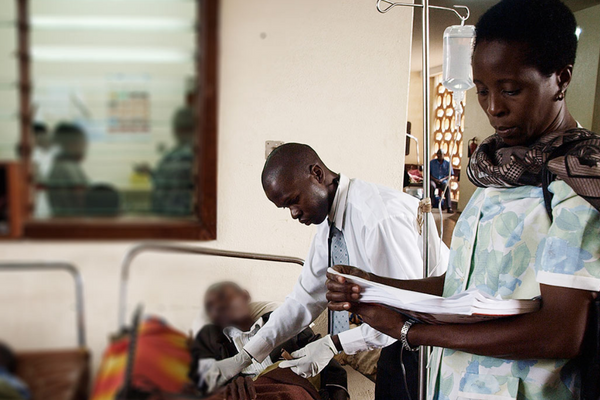 Why your support is so important?
Support from donors enables us to push the boundaries of traditional research and statutory funding. They allow the freedom to develop solutions which will catalyse new knowledge and research funding, ultimately decreasing reliance on aid.
Donations enable us to invest in new, untested, and perhaps unconventional ideas and the most promising students and scientists. These are the people who will lead the world in finding solutions to humanity biggest health challenges.
Donations allow the flexibility to work with new partners and support them in developing their own research infrastructure and competitiveness. This creates collaborations which are responsive to regional challenges, but which have the potential to benefit human health worldwide.