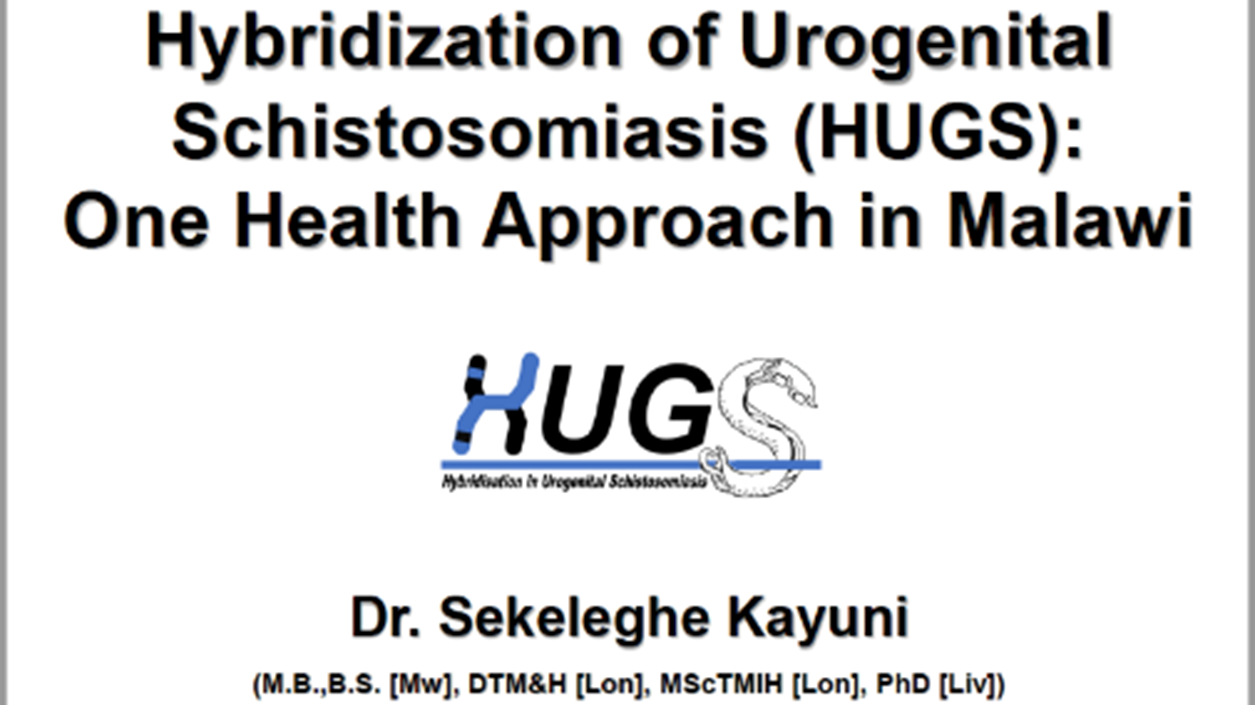 On 8th December 2022, Dr Sekeleghe Kayuni and the Malawian HUGS team delivered a talk on"Hybridization of Urogenital schistosomiasis (HUGS): One Health Approach in Malawi" at the One Health Symposium held at Lilongwe University of Agriculture and Natural Resources (LUANAR), Bunda Campus in Lilongwe, Malawi.
This symposium was a good forum to highlight the recent research of HUGS. This meeting attracted human, animal and environmental health experts, as well as officials from Ministries of Agriculture and Health, with undergraduate and postgraduate scholars in attendance. The meeting was organized by Faculty of Veterinary Medicine at LUANAR, Capacitating One Health in Eastern and Southern Africa (COHESA) and International Livestock Research Institute (ILRI) in Kenya.
LUANAR Dean Dr Grey Matita and ILRI Dr Florence Mutua echoed the need for research-based evidence to aid strategies in improving health of animals as well as humans. The symposium was facilitated by Drs Catherine Wood and Kholiwe Mkandawire, which had talks on Tick mitochondrial genomes, Rift Valley Fever seroprevalence in Malawi, African Animal Trypanosomiasis, Zoonotic bovine tuberculosis, among others. Our talk added a new dimension of zoonotic schistosomiasis in livestock to the more commonly explored parasites and pathogens.