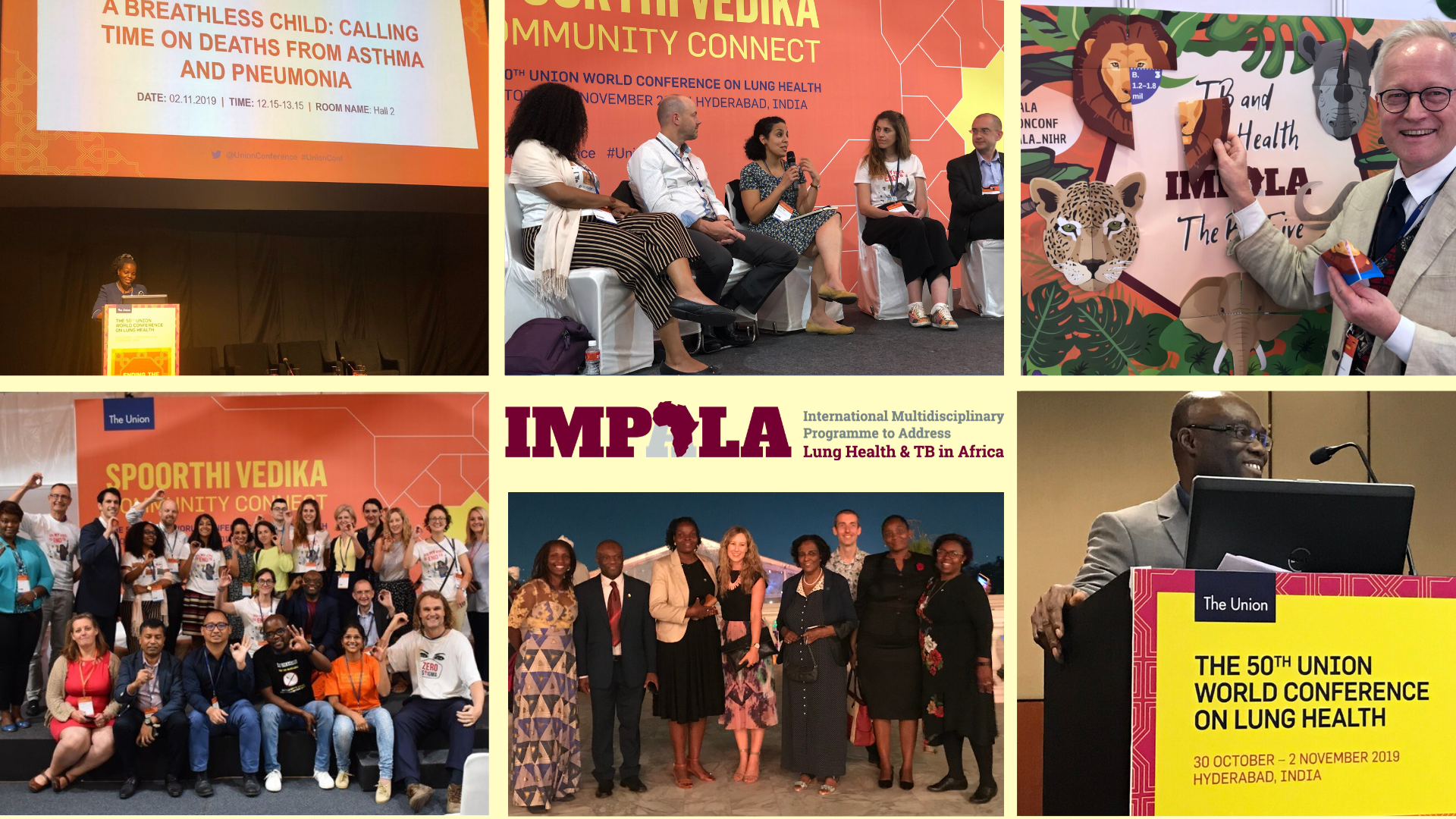 The Union Conference is a momentous event within the IMPALA calendar and as with last year's conference in the Netherlands, this year's edition in India was well attended by members of the IMPALA Programme.
As a team we had 12 abstracts accepted, chaired 9 sessions, and exhibited all week in the Community Connect area. All talks were well attended, including a special session on the Breathless Child chaired by Rebecca Nantanda, a Presentation by Uzochukwu Egere using findings from recent health systems analyses in Sudan & Tanzania and a livestreamed conversation about Life after TB featuring Jamilah Meghji, Brian Allwood and Kevin Mortimer whereby participants could submit questions via Twitter using the hashtag #LifeAfterTB.
The full list of Presenters & Chairs can be found here.
Community Connect is a free of charge space designed to be accessible to the public as well as conference delegates. It is a vibrant area where community activists, scientists, students, civil society among others come together to network, exchange ideas, discuss solutions and inspire action towards our common goals of ending tuberculosis, reducing tobacco use and improving lung health globally.
Throughout the week, the IMPALA Programme Management team encouraged visitors to play their interactive Lung Health Q&A game around the theme of 'The Big Five'. In the game, 5 of the main lung health illnesses (Asthma, COPD, TB, Lung Cancer and Acute Respiratory Disease) were paired with one of the Big Five animals found on safari in Africa. Participants had to roll dice and operate an origami finger game to reveal a question on their chosen illness. The answers could then be found on a giant poster underneath one of 4 corresponding flaps which made up each animal head. 
IMPALA were in good company at the conference as colleagues from other lung health focused LSTM-hosted projects came to play the interactive game, including those from IMPACT TB, STREAM, and the cross-campus collaboration LIV-TB.
After another successful conference the IMPALA team are looking forward to attending the 51st Conference in Seville next year where they aim to present new findings, create new networks, and engage successfully again with the whole community on all things IMPALA, lung health and TB.