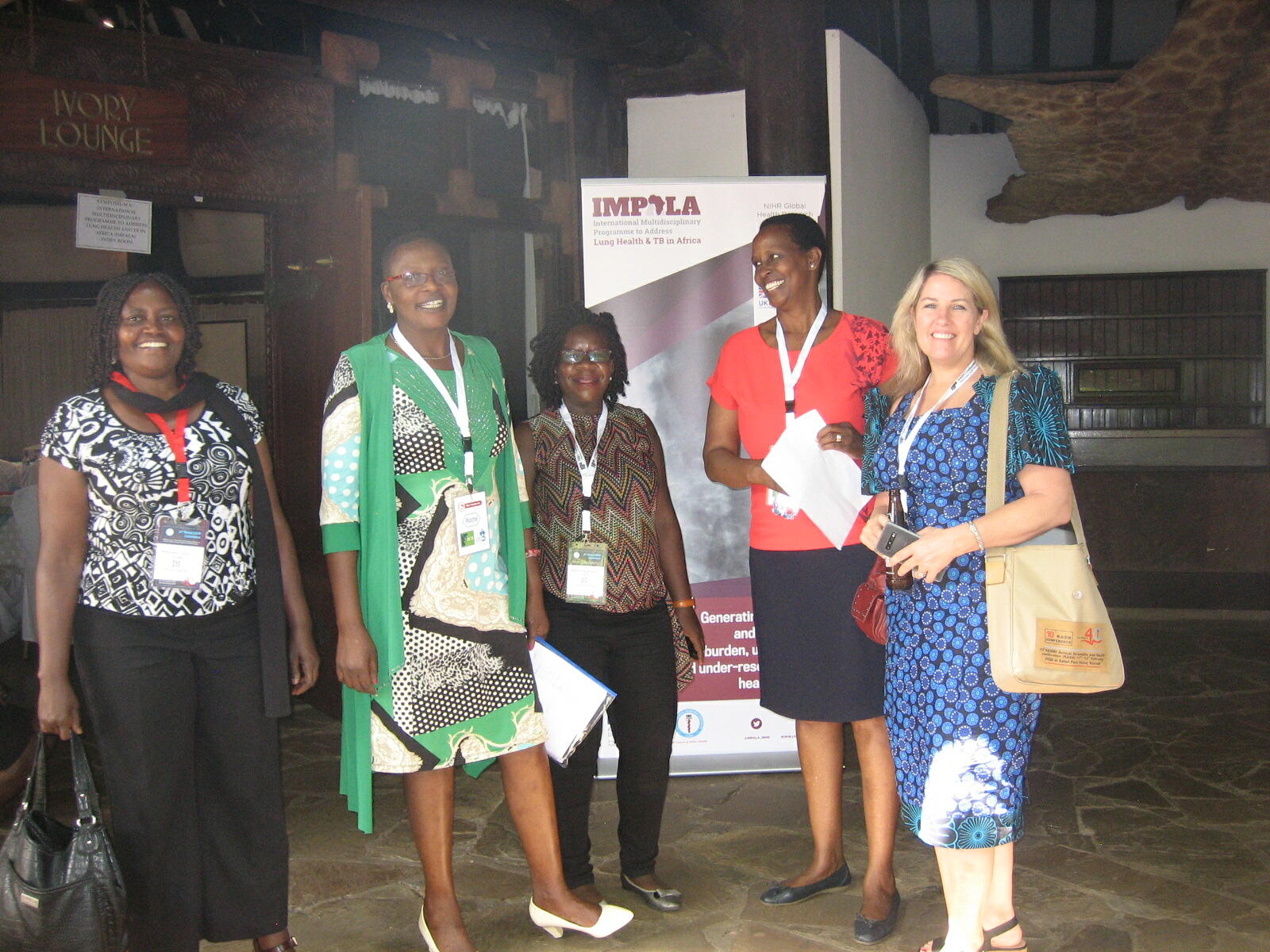 International Multidisciplinary Programme to Address Lung Health and TB in Africa (IMPALA) Symposium 12 - 14 February 2020
It was a delight to come together as a team – the IMPALA team – creating the first of its kind IMPALA symposium at the 10th KEMRI Annual Scientific and Health (KASH) Conference.
13 IMPALA partners/collaborators, including myself, had the opportunity to share their current and past work with a wider audience enlightening people about the important work IMPALA has achieved and provisional results of research conducted. I presented the work done by the Pan African Thoracic Society (PATS) in collaboration with IMPALA, and other research projects, on Spirometry in Africa in the past 2 years. The Pan Africa Thoracic Society has trained 326 students in 21 courses in 24 months across 13 African countries.
Other topics included the role of international partnerships in advancing lung health in LMICs (Dr Jeremiah Chakaya), determining non-communicable lung diseases and associated factors in Kenyan children (Fred Orina, TUPUMUE), childhood asthma and maternal diet during pregnancy (Prof Graham Devereux), and using evidence to transform lives in Africa (Dr Rose Oronje, AFIDEP).
IMPALA PhD students Brenda Mungai, Stephen Mulupi, Jacqueline Wanjiku Kagima and Martin Njoroge also presented their studies. 
Thanks were given to Dr Hellen Meme for leading and managing this initiative, and to Bertie, Angela, Kevin and the IMPALA team for supporting the symposium. Time spent with colleagues and being at the beautiful Safari Park Hotel with its wonderful facilities and majestic trees was simply wonderful.
Education for Health Africa Director / Training Manager
PATS Spirometry Portfolio Manager