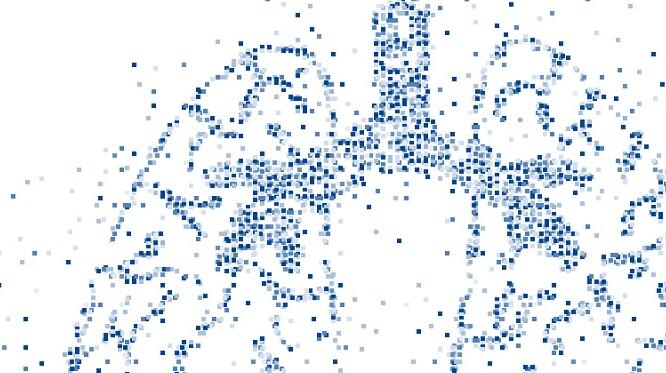 LSTM in partnership with the The University of Liverpool  have joined forces on a £1.3million research project to develop new inhaled drug delivery platforms to combat both bacterial and viral pathogens.
Funded by the Engineering and Physical Sciences Research Council, the project called TRIAL (Treatment of Respiratory Infections with inhaled AntimicrobiaLs) will focus on developing new ways to deliver broad spectrum antimicrobials via inhalation to the site of an infection in the lung, aiding recovery and reducing the time a patient is in hospital.
The project aims to develop a technology that will revolutionise the treatment of respiratory infections, such as pneumococcal pneumonia and COVID-19 where secondary infections, often associated with multidrug-resistant bacteria, have been observed.
TRIAL is led overall by Professor Raechelle D'Sa and Dr Jenny Hanson, from the University of Liverpool's School of Engineering, who will develop inhaled drug delivery platforms for the novel antimicrobial and antiviral therapeutics.
Professor Daniela Ferreira and Dr Elena Mitsi will co-lead the project from the Liverpool School of Tropical Medicine.
The team will work together to investigate the efficacy of novel therapeutics against bacterial and viral pathogens, including SARS-CoV-2. They will partner with Aerogen, a leading company specialising in aerosolisation of medication delivery.
Dr Raechelle D'Sa, an expert in the design of antimicrobial materials and therapeutics, said: "COVID19 will have a long lasting effect on the spread of antimicrobial resistance, resulting in a cascading adverse outcomes for health and economics, worldwide.  We urgently need to find new ways of tacking viral and bacterial infections without contributing the slower moving but more deadly pandemic of antimicrobial resistance."
Dr Elena Mitsi from the Liverpool School of Tropical Medicine said: "Respiratory infections are a leading cause of disease and mortality both in high and low-middle income countries. Easily accessible therapeutics with a broad spectrum of anti-microbial activity is the way forward to fight viral infection and put a halt to antibiotic resistance. "
Dr Ronan MacLoughlin from Aerogen said: "This partnership will be key in achieving the overall goal which to get this treatment to patients in the safest and quickest way possible. Through our interactions, we are looking forward to de-risking and expediting the development by bringing to bear our own experiences in pharmaceutical and combination product development. If successful, this will be a key therapy in effectively treating with respiratory infections and reducing their burden on healthcare systems globally."