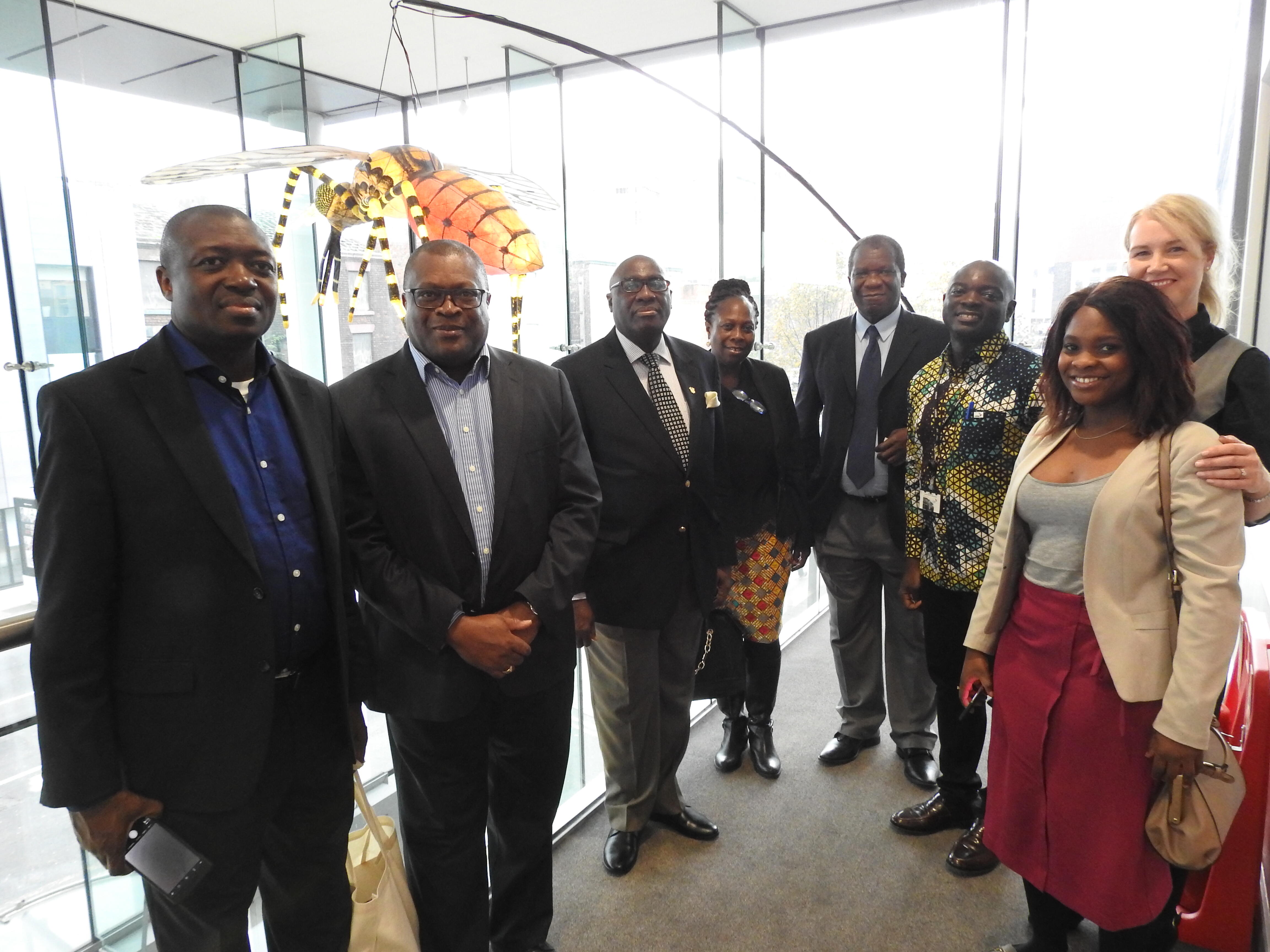 LSTM's Centre for Maternal and Newborn Health (CMNH) welcomed the newly appointed Ghana High Commissioner to the UK as he visited Liverpool, to look at the work carried out in Ghana by LSTM and in particular by CMNH.
His Excellency Papa Owusu-Ankomah was greeted by LSTM's Director, Professor Janet Hemingway and met a number of LSTM staff including Professor Nynke van den Broek, Head of CMNH, before having a short tour of LSTM. High Commissioner Owusu-Ankomah visited LSTM's library and looked at the books donated by LSTM Alumna Dr Letitia Obeng, who has been described as Ghana's grandmother of science and received her PhD at LSTM in the early 1960s.  He was then treated to demonstrations of antenatal and postnatal care skills from CMNH staff and learned about CMNH's work in Ghana to date which has included the training of health care workers in Emergency Obstetric Care and improved data recording as part of the Making it Happen programme. CMNH's new work in Ghana is through the Global Fund programme and involves producing baseline assessments on the provision of care, setting standards for care and training health workers in new antenatal and postnatal care packages.
LSTM has a long history of working in Ghana and still has a number of projects active in the country. These include LSTM's Capacity Research Unit which is collaborating with a number of institutions in Ghana to build research capacity as part of the Royal Society-DFID Africa Capacity Building Initiative and COUNTDOWN Consortium, led by LSTM's Professor Russell Stothard, which has a full team based in Ghana working with the Ghana Health Service, the Dodowa Health Research Centre and the Council for Scientific and Industrial Research to forward control and elimination programmes for neglected tropical diseases.