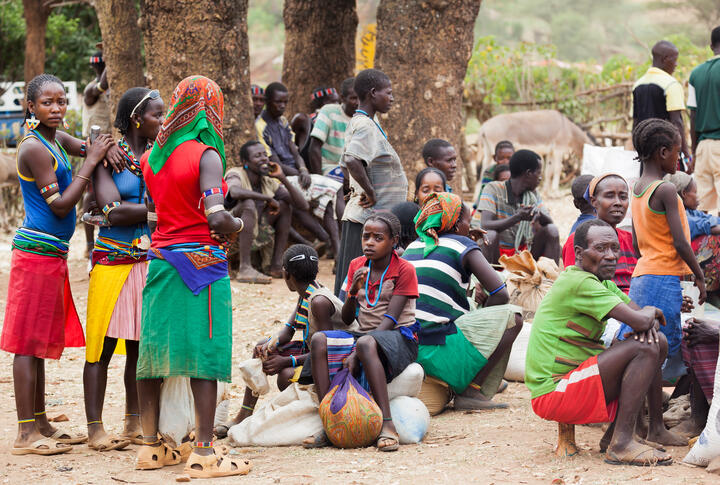 Researchers from LSTM have, with colleagues, evaluated the role that Health Extension Workers are playing in improving the finding and treatment of cases of tuberculosis in Ethiopia, with the level of those identified nearly doubling and completing treatment rising to an unprecedented 95% during the intervention.
Working with colleagues from Ethiopia, Switzerland and the Netherlands, the team, led at LSTM by Professor Luis Cuevas, evaluated a diagnostic and treatment service for TB based on the health extension workers (HEWs) of the Ethiopian Health Extension Programme in Sidama Zone over four and a half years. The results have been published in the British Medical Journal Global Health and have shown that a community-based package significantly increased case finding and improved treatment outcome.
Professor Cuevas said: "TB is a major cause of death in Ethiopia and we know that it has been traditionally under diagnosed, which makes it harder to treat at a community level. Without finding these missing cases it would be difficult for Ethiopia to meet the Sustainable Development Goals. Taking diagnosis and treatment out into the community using the health extension workers has clearly gone some way to addressing those issues."
The intervention involved the training of over 1,000 HEWs to identify individuals with TB symptoms, request sputum samples, prepare smears and take them to designated laboratories. This diagnosis and treatment of TB at village level removed the barrier of accessing health facilities, especially to more rural populations. "After an initial spike in cases, we continued to find more cases than stationary health facilities, although there has been a year on year reduction of cases from the initial spike. Overall there was a marked increase in the number of people successfully completing their course of medication." Professor Cuevas continued "This, combined with the percentage of patients lost to follow up decreasing from 21% to just 3%, demonstrates that the provision of services at a community level increases case detection, treatment acceptance and completion and could be the key to success in reaching the ambitious targets set for case reduction and reaching those people who traditionally do not access health services."
You can read the full paper here.