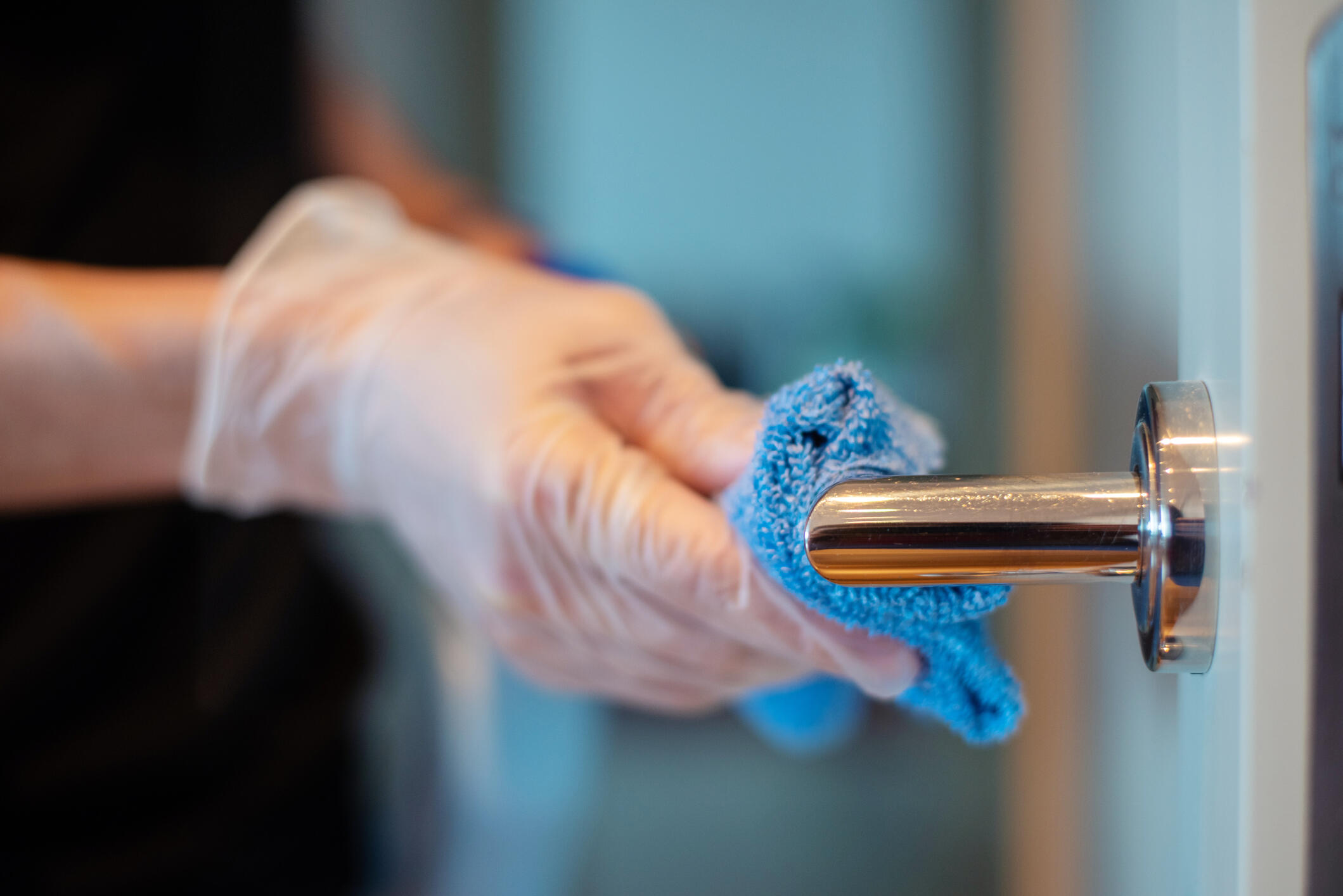 The Infection Innovation Consortium (iiCON) and its lead partner, LSTM, have supported Liverpool-based SME AmDel Medical with specialist product evaluation for its range of disinfection products.
Through a partnership brokered by iiCON, The Antimicrobial Chemotherapy and Resistance Group at LSTM worked with the company to test its MedibLU Universal Disinfection Formula (UDF) products, which are designed to decontaminate healthcare environments but gentle enough for disinfection in the food, human, veterinary and farming sectors.
Previously fully EN tested by independent accredited test houses, the MedibLU products underwent further extensive specialist evaluation and laboratory testing utilising LSTM's expertise, led by LSTM microbiologist Daire Cantillon.
The Antimicrobial Chemotherapy and Resistance Research Group characterised four antimicrobial disinfectants from the company's MedibLU range, a new technology based on natural organic acids, as used in the food industry.
Microbiologists tested the products against clinically challenging multi-drug resistant bacterial and fungal pathogens that are problematic for the NHS specifically and classified by the WHO as a top priority, such as MDR E. coli, colistin resistant E. coli, carbapenem resistant A. baumannii, MDR P. aeruginosa and C. auris. 
The results of the tests, which were conducted over a number of defined time points, showed that all four MedibLU products tested performed extremely well and sterilised these problematic pathogens with 100% reduction of viable organisms (e.g. a 7 log kill for C auris, 9 log kill against Colistan resistant E.coli and an 8 log kill for the remaining pathogens). The results provide robust evidence that AmDel Medical's MedibLU UDF range has potent efficacy against clinically relevant antimicrobial resistant strains.
Dr Adam Roberts, Reader in Antimicrobial Chemotherapy & Resistance and LSTM's lead for Antimicrobial Resistance (AMR), said: "We're delighted to have worked with AmDel to provide the necessary testing expertise to support and enhance product development.
"Our comprehensive test results showed that all four products performed extremely strongly when pitted against challenging multi-drug resistant pathogens and problematic micro-organisms - demonstrating potent efficacy and sterilisation capability.
"Supporting product innovation that tackles antimicrobial resistance and enables people to live healthier lives, is an important element of our work, and we're pleased to have been able to leverage LSTM's testing expertise to support AmDel in partnership with iiCON."
James Lyon, AmDel Medical CEO, said: "As a local SME, we appreciate the opportunity of working with the world-renowned LSTM accessing their specialist support to verify our MedibLU biocide kill technology.  It is unique and very different from the conventional products but powerfully effective against the most clinically challenging microorganisms that NHS and WHO classify as problematic. Such valuable support has provided us further robust evidence and influential connections to help launch our MedibLU product range into to the disinfection markets of human and animal welfare."
iiCON, which is led by LSTM, bridges the gap in the infection innovation ecosystem between industry, academia, and the NHS to accelerate and support the discovery and development of innovative new anti-infectives.
The consortium proactively identifies and engages with the most innovative companies working in the sector globally. iiCON forges long-term collaborative relationships with these organisations and facilitates impactful partnerships that accelerate and enable innovative research and product development – bringing the next generation of game-changing new products to market more quickly, safely, and affordably.
The iiCON consortium comprises LSTM, Liverpool University Hospitals NHS Foundation Trust, Unilever UK, the University of Liverpool, Infex Therapeutics, and Evotec at Alderley Park, Cheshire.
The activity was part funded by the European Regional Development Fund (ERDF) programme: Formulated Materials for Infectious Disease Prevention. This programme offers access to academic expertise to support innovation in Merseyside companies.