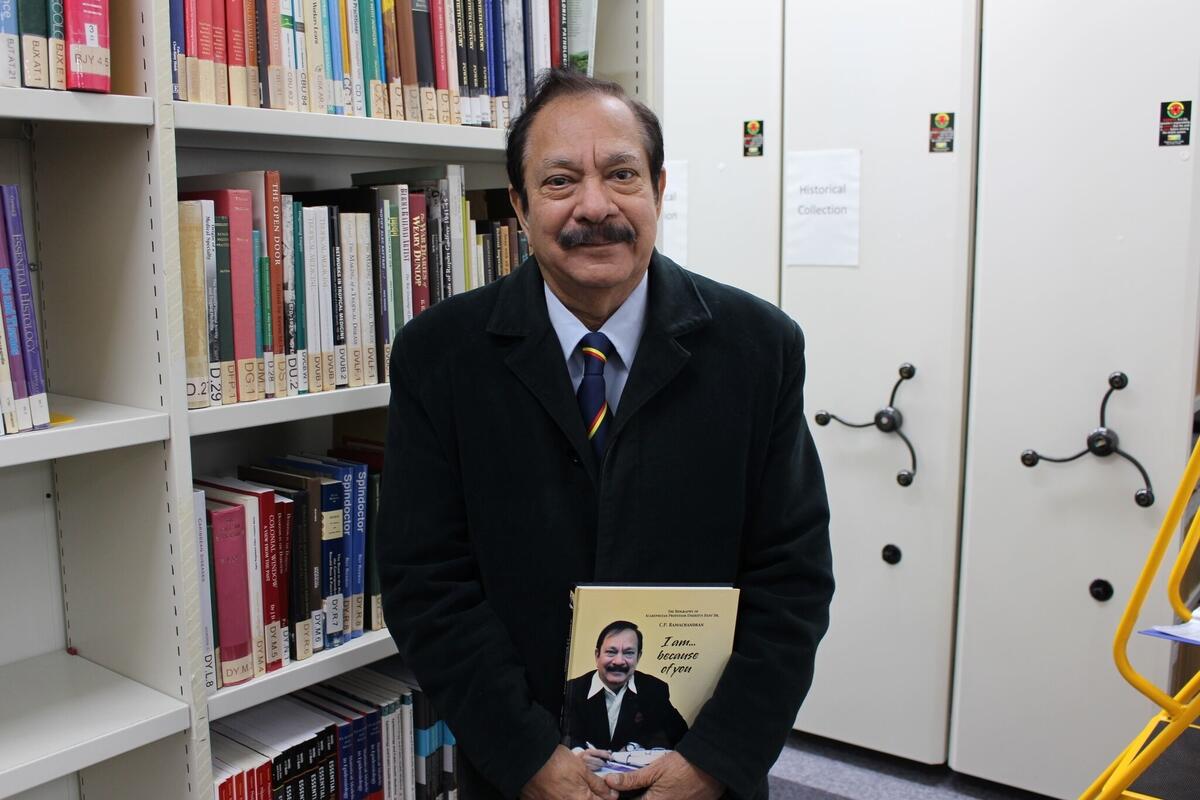 It is with great sadness that LSTM has learned of the passing of its alumnus and Mary Kingsley Medal recipient, Professor Dr Cherubala Pathayapurayil Ramachandran, earlier this month.
Professor Dr C.P. Ramachandran, also known as 'CP', completed his Masters at LSTM in 1962 as a Wellcome Trust Research Scholar, after initially coming to the UK from Malaysia to study the Diploma of Applied Parasitology and Medical Entomology at the London School of Hygiene and Tropical Medicine. 
Professor Ramachandran went on to eventually become Chief of Filariasis Research and Control at the World Health Organization (WHO), and putting together a Global Strategy for Elimination of Lymphatic Filariasis through a World Health Assembly resolution in 1977. As a result of this initiative, infection rates have been brought down from an original 120 million prevalence to less than 40 million today.
LSTM Professor Mark Taylor said in a reaction: "CP made an enormous impact to filariasis research right from the start with the ground-breaking work at LSTM. Establishing parasite life-cycles in the laboratory has given us the opportunity to understand the biology of these fascinating parasites and create tools to discover new approaches for their treatment and control. Even when he was responsible for pushing for the effective control of these diseases at the global level, he did not lose sight of the key role played by fundamental research in improving and adapting these approaches to the benefit of people afflicted with these debilitating diseases. He was also instrumental in advocating how much of an impact these diseases have on the quality of life, as the second leading cause of global disability. His impact across the translational spectrum was inspiring and has directly contributed to the opportunity to eliminate these disease from vast areas of the tropics." 
After his retirement Professor Ramachandran took on advisory roles to the WHO, the Gates Foundation, and various Ministries of Health. He received a number of awards in recognition of his contribution to tropical medicine, including the Sandosham Gold Medal for Tropical Medicine and LSTM's highest award, the Mary Kingsley Medal, which he received in 1999.
His biography 'I am…because of you' was published in 2014 on request of the Malaysian Academy of Sciences after Professor Ramachandran was appointed a senior fellow of the Academy.