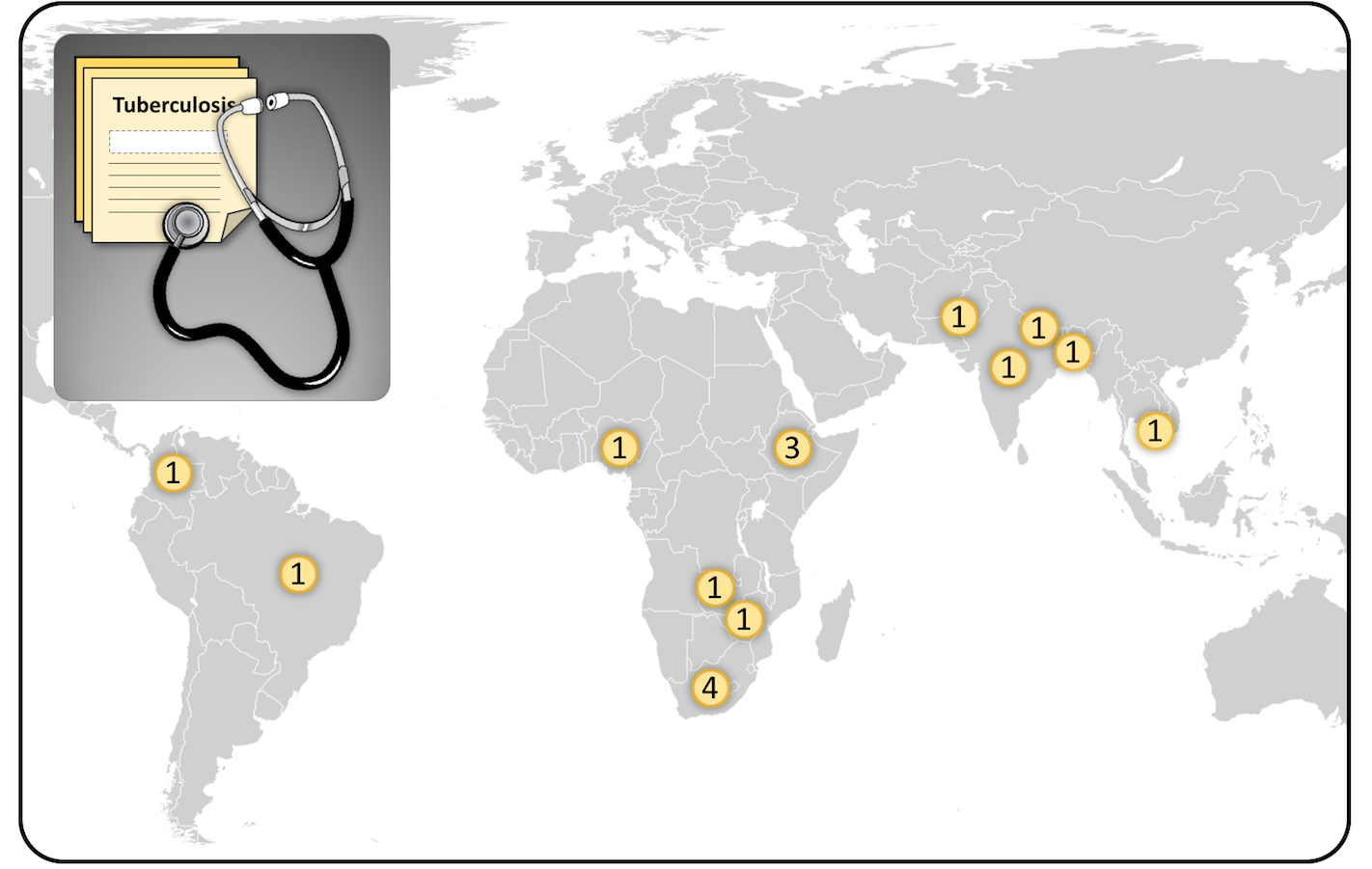 In a new Cochrane Review, researchers from Tanzania working with colleagues in LSTM have evaluated the effectiveness of strategies to improve people's access to treatment for tuberculosis (TB).
Every year, health services miss finding nearly four million people infected with tuberculosis. Evaluating the available evidence on diagnosis-supporting strategies, such as outreach screening, health promotion, outreach clinics, and active case-finding, the authors examined 17 randomized and non-randomized controlled studies to see which interventions were most effective.
While the authors found that there was evidence that house-to-house screening for active tuberculosis and specialized diagnostic clinics may increase tuberculosis case detection, this was only where the prevalence of undiagnosed disease is high (> 5%), and there was not enough evidence to determine if any of the interventions decreased long-term disease prevalence.
Dr. Francis Mhimbira, Head of the Department of Intervention and Clinical Trials at the Ifakara Health Institute and first author of the review, said: "In our review, we found no evidence reduction in long-term tuberculosis prevalence in areas where tuberculosis case detection interventions were implemented. However, these findings come from only one study, and therefore it is difficult to draw conclusion. More studies have to evaluate the long-term impact of their interventions on tuberculosis prevalence so that health authorities can prioritize their resources effectively and work with the scientific community to provide evidence for the effectiveness of interventions."
While early diagnosis is desired, this could also cause problems that might not be anticipated, such as people not completing treatment because they feel better before the disease is cleared. This is not only a problem for the patient but one that could contribute to drug-susceptible TB becoming more resistant, so Dr. Mhimbira and the team believe that the importance of completing treatment should be emphasized throughout interventions.
Dr. Mhimbira states that more evidence is needed to be able to show the true impact of these interventions: "A guide especially on case definition of tuberculosis based on the standard highly sensitive diagnostic tools should be employed so that we can compare results from many settings. There is a need for political commitment and willingness to make bold decisions to take on interventions with potential to increase tuberculosis case detection and improve tuberculosis treatment outcome."
Mhimbira FA, Cuevas LE, Dacombe R, Mkopi A, Sinclair D. Interventions to increase tuberculosis case detection at primary healthcare or community-level services. Cochrane Database of Systematic Reviews 2017, Issue 11. Art. No.: CD011432. DOI: 10.1002/14651858.CD011432.pub2.
This Cochrane Review was co-ordinated by the Cochrane Infectious Diseases Group (CIDG), which has its editorial base at the Liverpool School of Tropical Medicine. The CIDG has been in operation since 1994 and consists of over 600 authors from 52 countries. Co-ordination is from the editorial base is funded by UK aid from the UK Government for the benefit of developing countries (Grant: 5242).