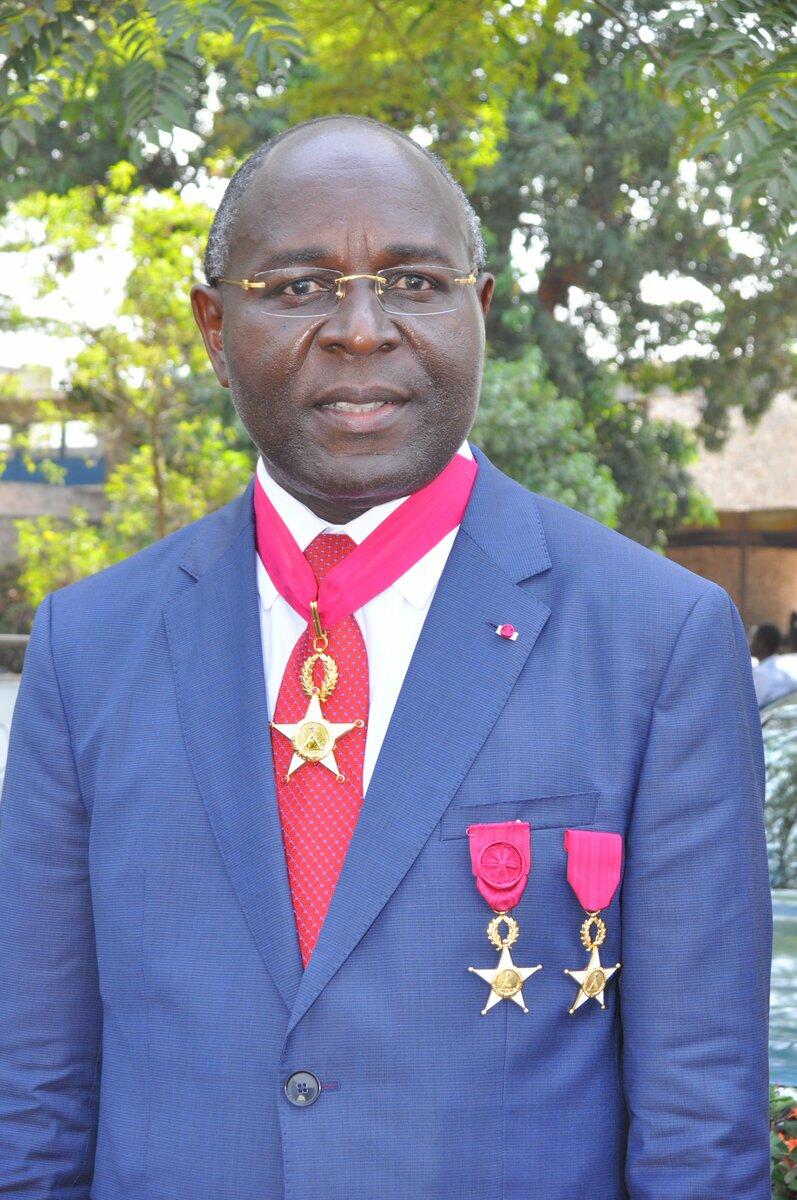 One of LSTM's ambassadors for neglected tropical diseases (NTDs) has been presented with one of Cameroon's highest honours at a ceremony earlier this week.
Professor Louis-Albert Tchuem-Tchuenté was raised to the dignity of the Commander of the National Order of Valour by Cameroon's President for his tireless work on NTDs and improving health within Cameroon.
Professor Tchuem-Tchuenté works with the LSTM based COUNTDOWN Research Consortium, as one of the Cameroon country partners. He is the coordinator of Cameroon's National Programme for the Control of Schistosomiasis and Intestinal Helminthiasis, and the Director of the Centre for Schistosomiasis and Parasitology.
LSTM's Professor Russell Stothard, Director of COUNTDOWN, said: "I am delighted to see Professor Tchuem-Tchuente honoured by his country in this way. For over twenty years, Louis has been a true pioneer in the control of NTDs, blending academic research with control programme activities. Together this has made a difference not only within his country but also in the international community beyond. At LSTM, we are very proud to be working alongside him and help to support NTD campaigns in Cameroon with COUNTDOWN implementation research".