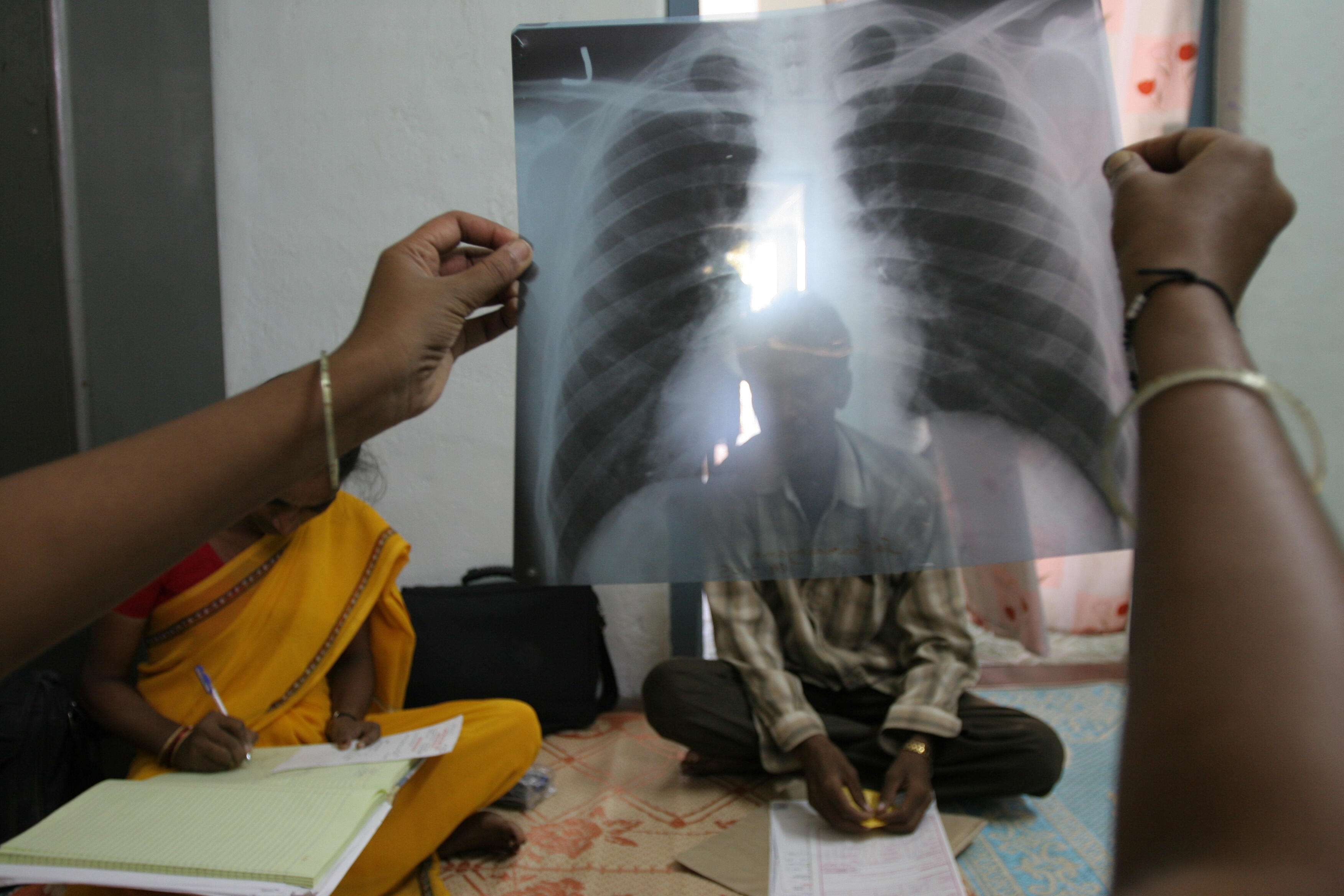 A key textbook, 'Tuberculosis in Adults and Children', is now available via a free download on the publisher's website. LSTM's senior lecturer Dr Maxine Caws is one of the four authors alongside Wellcome Trust Director Jeremy Farrar; Dorothee Heemskerk of the Oxford University Clinical Research Unit and Ben Marais of the Children's Hospital at Westmead in Sydney, Australia.
The six chapters, covering epidemiology, pathogenesis, clinical manifestations, diagnosis, treatment and prevention, can also be downloaded individually. 'The book gives an overview of the latest developments within these fields', says Dr Caws. 'Access to the latest information can be very difficult in those settings where the disease burden is highest, particularly for junior clinicians. By publishing this open access textbook on tuberculosis we  as authors hope to improve the availability of concise summaries of the current state, challenges and future directions in the field of tuberculosis', Dr Caws stated.
The book is written for healthcare workers in any setting who are faced with the complex care for patients with tuberculosis. Prevention, diagnosis and treatment of tuberculosis are fraught with challenges that are often reflective of problems in society as a whole. Significant progress has been made since the millennium; Global TB incidence has been reduced, access to rapid molecular diagnosis for both TB and drug resistance has been scaled up, and two new TB drugs have been approved in Europe and the USA. However, major political and socio-economic obstacles remain in the translation of these and other advances into equitable TB healthcare access for all. Access to information on developments in TB care is one such barrier, and by summarizing the most recent advances in disease epidemiology, scientific achievements in treatment and diagnosis and current recommendations for all forms of tuberculosis, we hope to improve the dissemination of access to the latest evidence base for the care of individuals with tuberculosis.