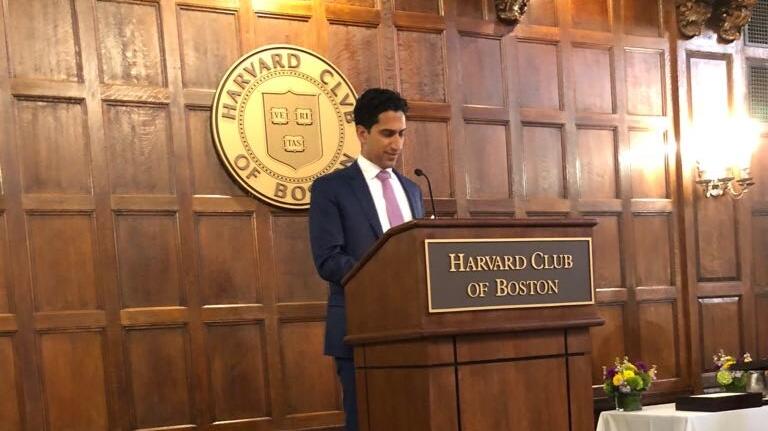 LSTM's Senior Clinical Lecturer, Dr Shevin Jacob, has been honoured with a Leadership Award in Public Health Practice from the Harvard T.H. Chan School of Public Health Alumni Association.
The mid-career award was presented during an alumni event for the Harvard T.H. Chan School of Public Health in September. Each year, the Alumni Association honours six of their alumni with either mid-career or Merit awards.
Dr Jacob said: "To be recognised by my alma mater as a leader in Public Health Practice is humbling. I hope that my work at LSTM in severe infections, particularly in relation to sepsis and the National Institute of Health Research (NIHR)-funded ARCS group, continues to build research capacity in Africa and prioritise public health leadership internationally."
Dr Jacob joined LSTM in 2017 as a senior clinical lecturer in sepsis research. He is co-Director of the African Research Collaboration in Sepsis (ARCS) which was established following a £2 million award from the NIHR. Set up as a Global Health Research Group, it works across Malawi, Uganda and Gabon, working with academic, clinical and government partners in each country.
Since 2006, Dr Jacob has been conducting sepsis research in Africa. He has also served as a consultant to the World Health Organization (WHO) as part of several working groups focussed on improving clinical management of sepsis and other severe illnesses, including viral haemorrhagic fevers. He was deployed by the WHO to West Africa during the 2014/15 Ebola outbreak and he has recently returned from the Democratic Republic of Congo after working with the WHO on the ongoing Ebola outbreak there.