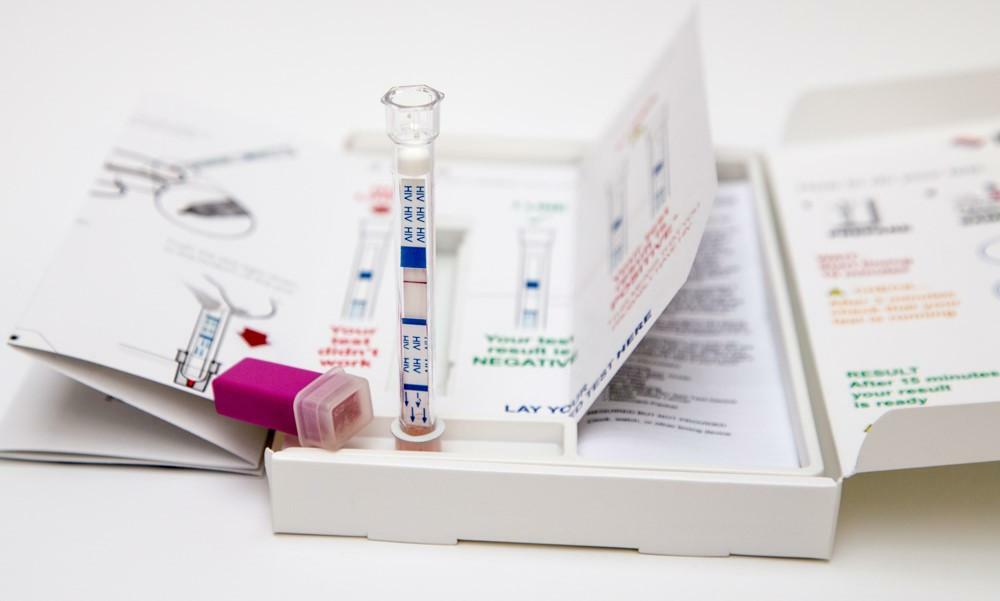 LSTM are leading a Liverpool community project to encourage people to be aware of their HIV status with free and easy to use HIV self-testing kits available at a number of community pharmacies from June 1st.
Liverpool signed up the Paris Declaration on Fast Track Cities (FTC) in 2018, a way of getting high-burden cities to fast track their response to HIV and make feasible ending HIV as a public health threat by 2030.
This saw the city pledge to attain the UNAIDS 90-90-90: 90% of all people living with HIV knowing their HIV status, 90% of all people with diagnosed HIV infection receiving sustained antiretroviral therapy, and 90% of all people receiving antiretroviral therapy having viral suppression and getting to zero new HIV infections and zero AIDS-related deaths.
Testing and treatment is free and available to everyone in the UK, however a high number of individuals in the UK remain undiagnosed and rates of late diagnosis remain high in Liverpool (approximately 50%). Late diagnosis leads to poorer prognosis with a tenfold risk of mortality within one year. Since the highest number of new infections are passed on 'unknowingly' before treatment is initiated early HIV diagnosis is crucial to prevention control.
Regular HIV testing and 'knowing your status' is crucial in helping people with HIV access treatment when they are still healthy. Successful treatment for HIV supresses the virus and an individual with viral suppression cannot pass the virus on to anyone else- hence if everyone knew their status, new HIV infections could be a thing of the past, moving us towards the goal of HIV eradication by 2030.
An LSTM Directors Catalyst study, led Dr Victoria Watson, was designed to find out ways to make it easier for people in Liverpool to test themself for HIV. Interviews with local community members were conducted to help understand the current barriers to HIV testing services and help develop a tailored HIV self-testing pilot which specifically meet the needs of local communities within Liverpool.
Dr Watson said: "I am delighted that LSTM, in collaboration with Fast Track Cities Initiative partners are able to provide HIV self-testing kits to our community for free during this pilot study. Members of our local communities where asked where they would like to access HIV self-test kits- they wanted to see them in community pharmacies, and it is great that we are able to provide this. We hope that reducing barriers to HIV testing enables more people to know their HIV status and in doing reduce the number of new HIV infections."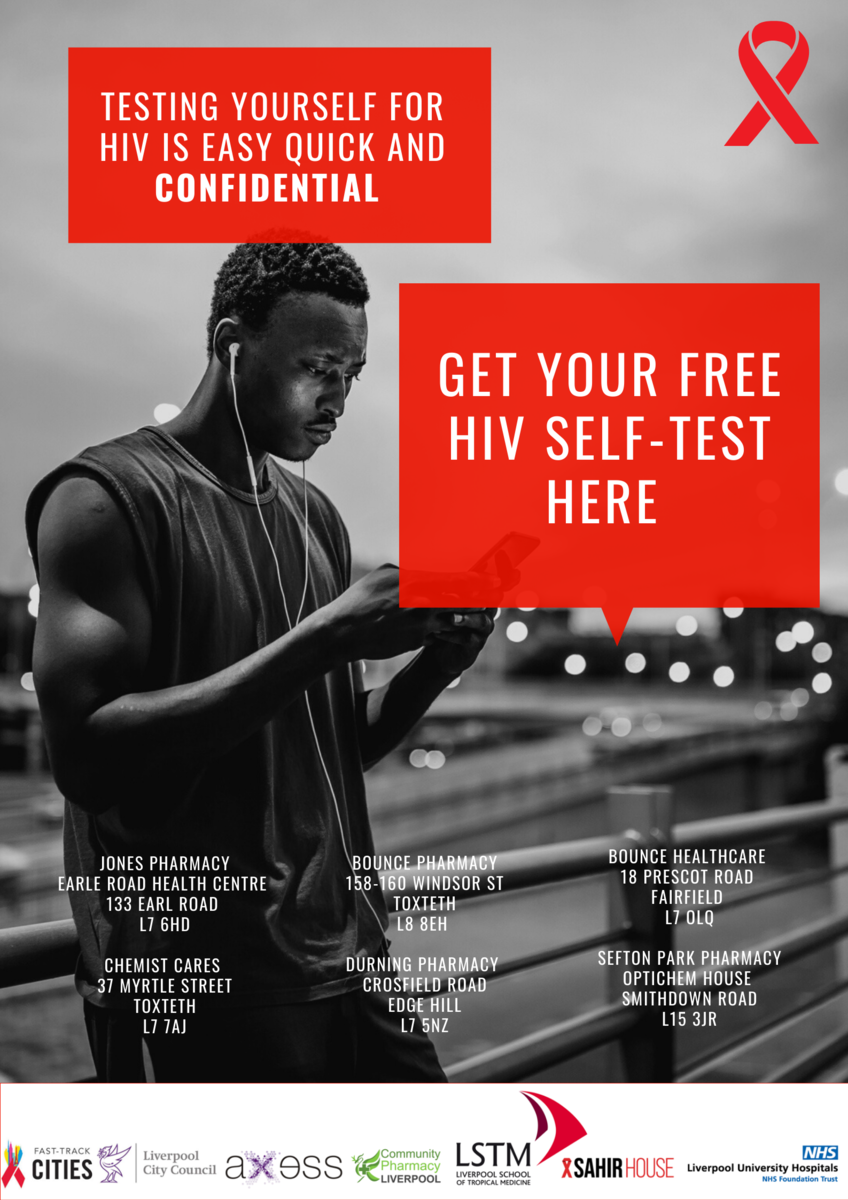 The project launches in Liverpool community pharmacies on June 1st where free HIV self-test kits will be available for a month to anyone in the local community who wants to know their HIV status. 
Matt Harvey, Chief Officer of Community Pharmacy Liverpool, said: "Community pharmacies in Liverpool are the cornerstone of every community.  Thousands of patients access their services every day and we are delighted that patients will be able to freely access HIV test kits in the pilot areas."
As well as working with Community Pharmacy Liverpool, Dr Watson has also been working with Public Health Liverpool, Liverpool University Hospitals NHS Foundation Trust and Sahir House whom provide HIV support, prevention, information, and training across Merseyside.  
Dr Emily Clarke, Key Opinion Lead for Fast Track Cities Liverpool and Clinical lead of HIV at Liverpool University Hospitals NHS Foundation Trust, said: "HIV is a readily treatable condition, but late diagnosis continues to result in avoidable illness and deaths. Knowing your HIV status is essential, and this project will increase HIV testing options, and we hope encourage people who may not have previously tested, to feel confident to take a test and know their HIV status."
Cath Turner, Training and Development Manager for Sahir House, said: "Sahir House is proud to be part of Liverpool FTCI and this community testing project. Sahir House is instrumental in ending the stigma so to improve health access for all. Knowing your HIV status is a way of being in control of your sexual health. Sahir House provides a wide range of support to many diverse people living with HIV. The HIV medication available enables people diagnosed HIV positive to live full and independent lives. Know the facts, know your HIV status."
This pilot aims to increase uptake of HIV testing, reduce the numbers of undiagnosed infections, improve health outcomes, and reduce onward transmission of HIV.
You can collect a FREE HIV SELF-TEST from the following community pharmacies:

Jones Pharmacy
Earle Road Health Centre
133 Earl Road
L7 6HD
Chemist Cares
37 Myrtle Street
Toxteth
L7 7AJ
Bounce Pharmacy
158-160 Windsor St
Toxteth
L8 8EH
Durning Pharmacy
Crosfield Road
Edge Hill
L7 5NZ
Bounce Healthcare
18 Prescot Road
Fairfield
L7 OLQ
Sefton Park Pharmacy
Optichem House
Smithdown Road
L15 3JR