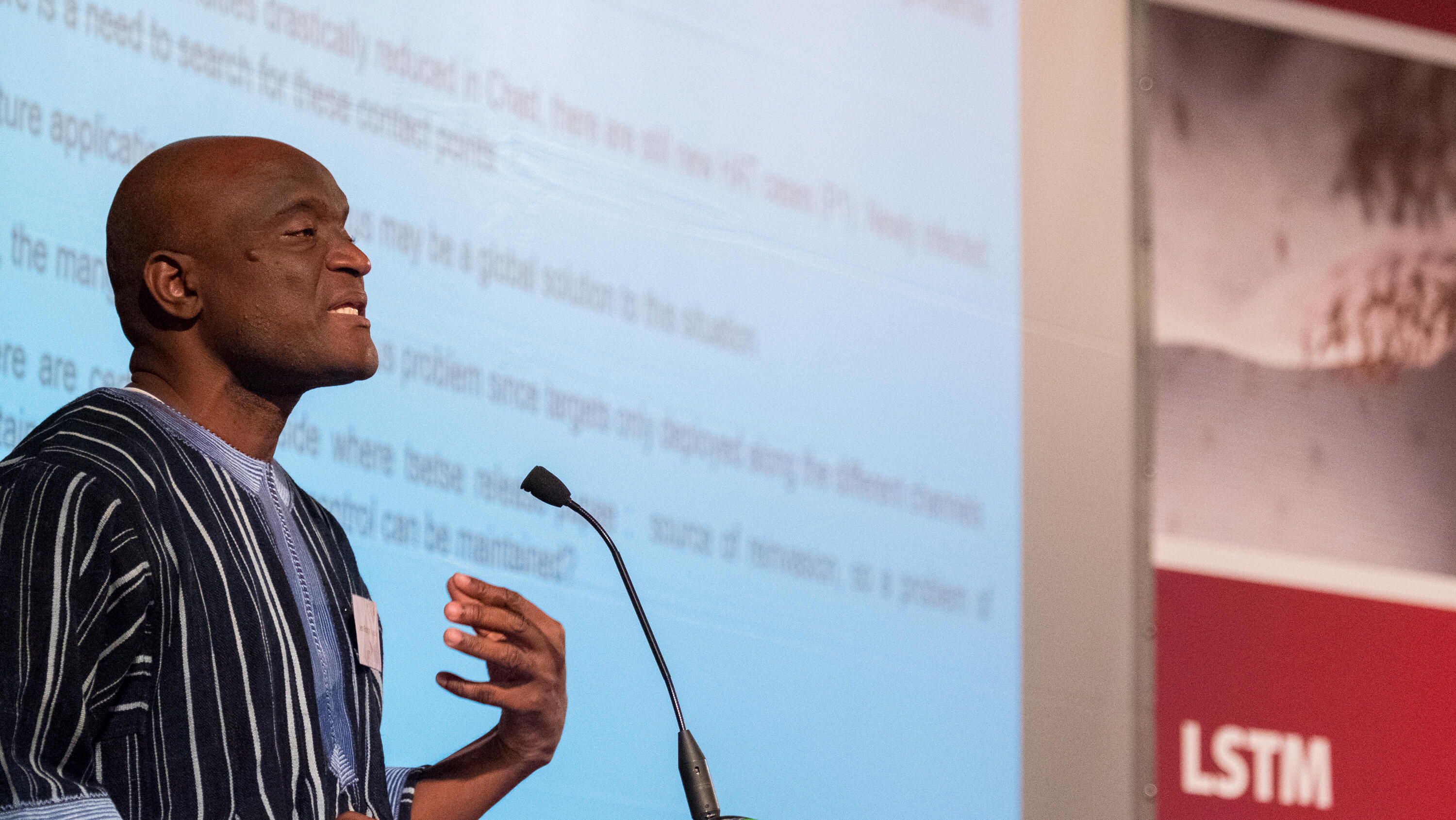 As part of the two days celebrating the work of Professor Janet Hemingway CBE FRS as she retires as LSTM's Director, a scientific conference was held in her honour at Liverpool's St George's Hall.
Looking at the role of vector control in disease elimination, over 200 delegates from around the world attended the conference with speakers from North and South America, Africa and the UK. Welcomed by LSTM's Professor Hilary Ranson the day was split over four sessions, each chaired by a member of LSTM's faculty.
The delegates heard from Dr David Brandling-Bennet, former Deputy Director of Malaria for the Bill and Melinda Gates Foundation (BMGF) and a current board member of IVCC, which was founded by Professor Hemingway. He talked about over a decade of collaboration between LSTM and the BMGF in the fight against malaria and other infectious diseases, paying tribute to Professor Hemingway and her impact of global health.
The scientific sessions covered neglected tropical diseases, malaria, emerging technologies and opportunities and future challenges. Each contained a number of different speakers and the audience were given the opportunity to ask questions.
The day was closed by LSTM's incoming Director, Professor David Lalloo. He described the event as a fitting tribute to Professor Hemingway, highlighting her contribution not only to LSTM, but to the field of tropical medicine and global health. He said: "Working with Janet has been challenging, inspiring and mostly great fun. She has left LSTM in a very strong position and I hope that we can do justice to all of her hard work and dedication."
Before the scientific sessions began, Tamar Ghosh, CEO of the Royal Society of Tropical Medicine and Hygiene (RSTMH), announced a new award which will be given jointly with LSTM from 2019. The Hemingway Award will be a cash prize, named in recognition of Professor Hemingway's achievements in delivering and encouraging translational science during her leadership of LSTM. Available to early career researchers and professionals from all anywhere in the world the award will consist of a prize of £5,000 annually.
Professor Janet Hemingway is succeeded as Director by Professor David Lalloo on 1st January 2019.