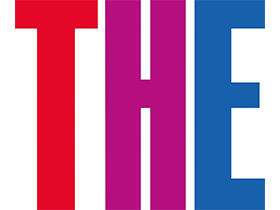 Shortlisted under the Technological or Digital Innovation of the Year category, LSTM's submission is based around a new state-of-the-art teaching space, designed around student experience. Partly funded by charitable donations, LSTM's Weston Active Learning Laboratory is a cutting-edge, multifunctional learning environment which offers students a unique teaching and collaborative experience, contributing to LSTM's aim of being the 'go-to' institution for the training of global health professionals and leaders of the future.
Also shortlisted for Education Project of the year by the European AV industry awards, the bespoke system has been co-designed by LSTM following an assessment of unsuitable 'off the shelf' products, and includes: pods of desks with pop up computers and shared screens; streaming capability; portable device enabling the Lecturer to share any screen at any time to any point in the room; VR integration capability; a separate green screen recording suite.
Dan Robinson is Manager of LSTM's Technology Enhanced Learning Unit (TEL). He said: "We are delighted to have been shortlisted for a THE Award for the Weston Active Learning Lab. We were determined to design a space that inspired innovation and radical thinking, and the fact that we are also nominated for an industry award is a testament to what we have achieved. We train the global health leaders of the future and our aspiration was to create a technologically-advanced learning environment that will support our graduates in making informed and agile life-saving decisions in their day-to-day work."
The Winners of the THE Awards will be announced during a ceremony at the Grosvenor House Hotel in London on the evening of 28th November 2019.
The Weston Active Learning Lab is part of LSTM's commitment to developing future global health leaders. Find out more about how we are doing this.