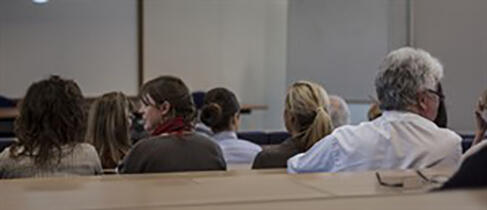 A new short course is due to start at LSTM next week entitled "Masterclass HIV in Resource Limited Settings". The course will run for two weeks and aims to give a comprehensive knowledge of HIV prevention and control in different setting and populations to prepare clinicians to deliver HIV services and programmes
Students are coming from as far afield as Tanzania, Malawi and Nigeria, South Korea, Spain and Italy as well as attracting students from Ireland and the UK. It is open to anyone who works in the fields of international public health, medicine, HIV prevention or other related disciplines.
The course will cover a number of different areas in relation to HIV including virology and resistance, issues with young people and a number of co-infections including TB and malaria, and will culminate in an exam in February (optional for academic credits). There will be a number of seminars delivered during the programme by LSTM and University of Liverpool staff with international expertise in the field. The course carries 10 academic credits (awarded by the University of Liverpool) for those students who wish to be entered for them.
The course convenor, Dr Ralf Weigel, highlights the importance of the course: "HIV is among the world's leading infectious killers, with 36 million people having died from HIV/AIDS so far and the biggest burden of infection being in sub-Saharan Africa. The course will offer health professionals a comprehensive knowledge of HIV prevention and control in order to prepare them to deliver a range of HIV services and programmes in resource limited settings."
The course is one of several new short courses being offered this year at LSTM.