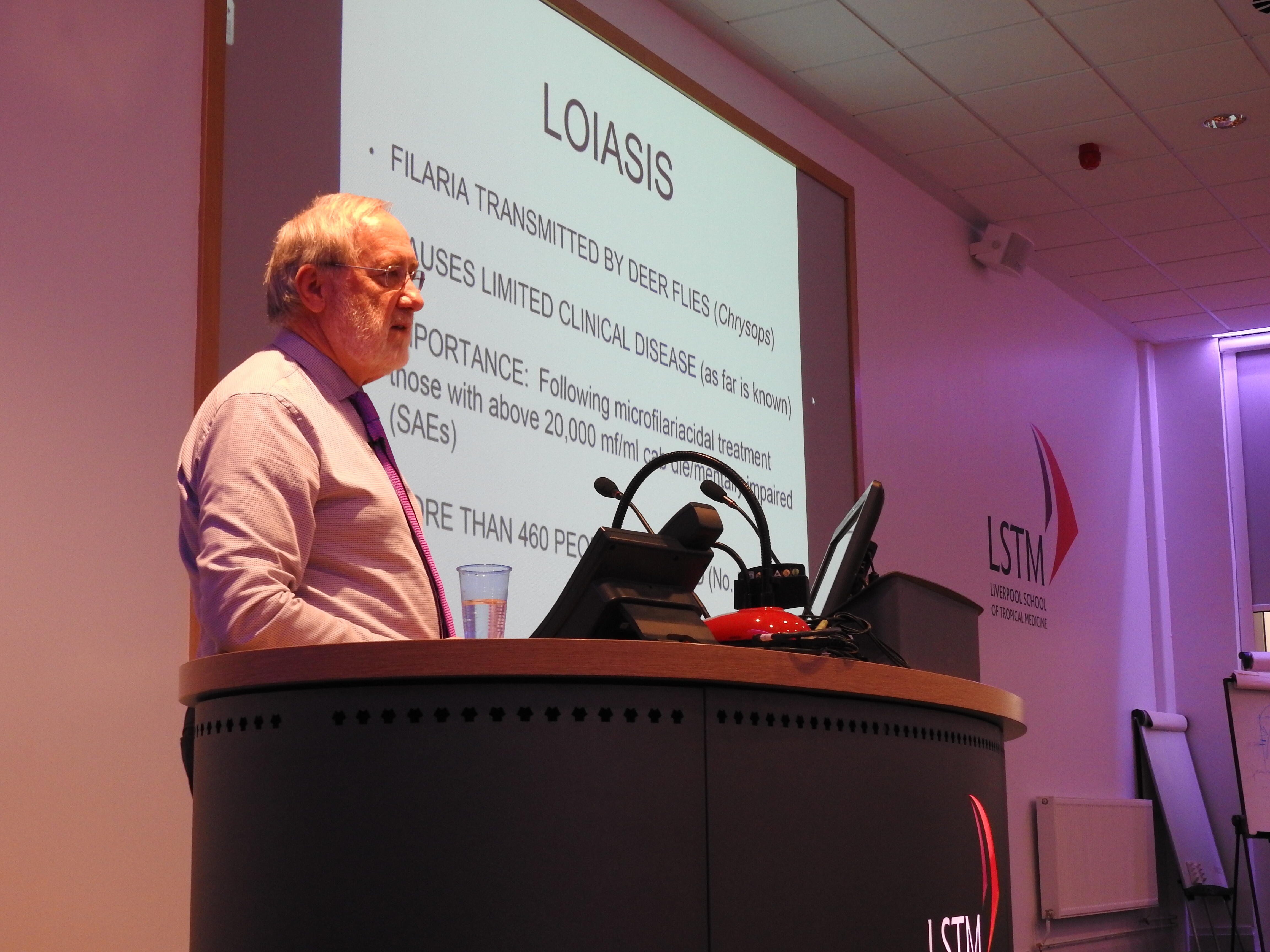 LSTM's Seminar Series continued this week with a talk by Charles Mackenzie, Professor of Pathobiology and Diagnostic Investigation at Michigan State University and a consultant with LSTM's Centre for Neglected Tropical Diseases. His talk, entitled: Understanding filarial disease: a story of success, was introduced by LSTM's Senior Professorial Fellow David Molyneux.
Professor Mackenzie spoke about transmission, pathogenesis and treatment for filarial diseases, focusing on onchocerciasis, lymphatic filariasis and Loa. Throughout his talk he focussed on why community engagement should remain central to the process of treatment and looked at how far we had come since some of the mass drug administration programmes had begun in the 1980s and 90s. He concluded by giving examples of the progress that had been made in reducing the number of cases of these chronic and debilitating diseases, but stressed that there was still a way to go.
You can watch a recording of his presentation here.