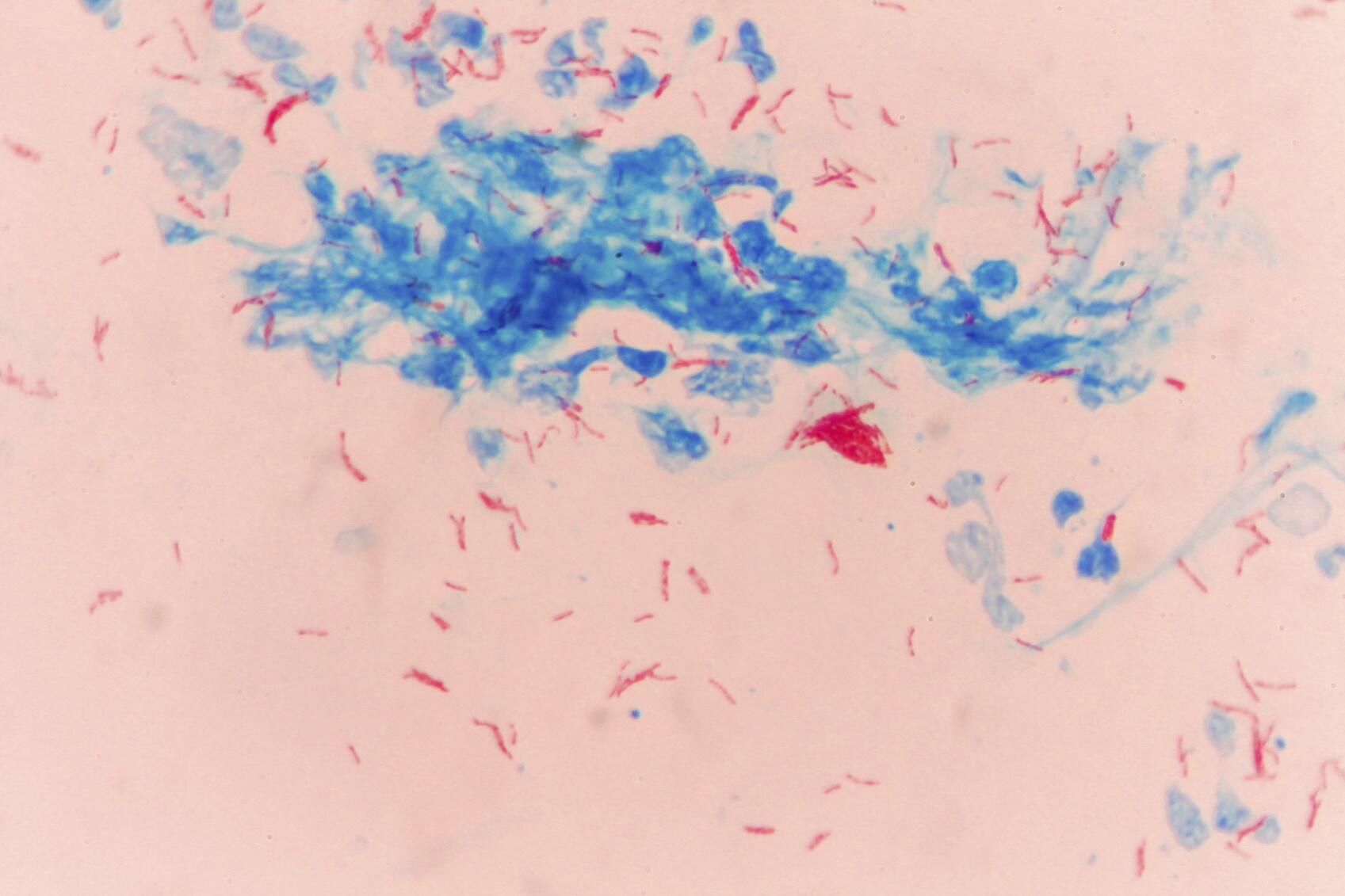 The Newton Fund Vietnam has funded a collaborative research project on non-multi-drug-resistant tuberculosis with the aim of finding the optimal therapeutic dose.
In order to share the burden with the Vietnamese health system, the project is implemented by the School of Pharmacy and Medicine, Vietnam National University Hanoi and Liverpool School of Tropical Medicine over 30 months (from 2016) at the National Lung Hospital, Hanoi Lung Hospital, National Hospital 74, Faculty of Medicine and Pharmacy - National University Hanoi and National Institute of Hygiene and Epidemiology.
Tuberculosis (TB) remains a major global public health burden with 6.3 million new cases and 1.7 million deaths in 2016 (source: WHO). Vietnam is ranked 15th among the 30 highest TB burden countries. 133 new cases were reported per 100,000 population in 2016. Data from the National TB Control Programme indicates that first-line therapy for new TB patients is not successful in 10% of cases (some patients are still unwell at the end and others relapse after apparent cure). Only 20-30% of unsuccessful treatments can be attributed to major problems with antibiotic resistance, which requires specialist management. The remainder go on to receive a standard "Category 2" treatment regimen, which is internationally approved but has not been carefully studied. In Vietnam, 25% of this "Category 2" regimen is unsuccessful. The reason why patients may fail two rounds of treatment is not well understood. One reason could be that the level of drug in the patient's body is too low to kill the infection. This problem could also be worsened by the fact that the drug levels required to kill the bacteria causing TB are not the same in every patient i.e. some patients are infected with a strain of the M. tuberculosis bacteria which can survive higher concentrations of drugs than others.
The collaborative research project focuses on improving outcomes for non-multi-drug-resistant retreatment patients (in reference with a control group of new pulmonary TB patients). The research includes using advanced analytical techniques to measure drug level in patient's blood samples and study the susceptibility of the M. tuberculosis strains as well as conducting clinical monitoring to evaluate the responsiveness in each patient. All of this information will then be combined and analysed using mathematical models to:
Determine whether the laboratory/analytical measurements can explain the low treatment success rates

Improve pulmonary TB treatment by predicting bad outcomes at an early stage and recommending a better drug course
Commenting on the impacts of the project, Associate Professor Le Thi Luyen, Vietnamese Principal Investigator of the project said:
"This is a multi-disciplinary (clinical, pharmacokinetics, microbiology and molecular biology) study with many stakeholders. Despite the difficulties, Vietnamese and UK researchers collaborated regularly on e-mail and Skype communications to carry out research on schedule and have achieved some results and shared data for interim data analysis. The results of this study will be practical in the practice of tuberculosis treatment, contributing to improving the treatment effectiveness and public health."
Meanwhile, Professor Giancarlo Biagini, UK Principal Investigator from Liverpool School of Tropical Medicine confirmed that the project will help identify the alternative life-saving regimens:
"The study aims to understand why a significant proportion of TB patients respond poorly to standard treatment. Data is still being collected but it is clear already that we have identified a subset of patients which are poor responders to treatment – we are actively working with our Vietnamese colleagues to systematically identify the root causes for this phenomenon – the ultimate goal being to develop a strategy to identify non-responders early in treatment so that alternative life-saving regimens can be adopted."
Up to now, the project has organised technical transfer activities in the UK for Vietnamese and vice versa. The project has also conducted field surveys at hospitals and research institutes, as well as agreeing on the process of conducting research in Vietnam. Three quarters of the expected number of patients have been confirmed and enrolled in the study.
About the Newton Fund
The Newton Fund builds research and innovation partnerships with 18 partner countries to support their economic development and social welfare, and to develop their research and innovation capacity for long-term sustainable growth. It has a total UK Government investment of £735 million up until 2021, with matched resources from the partner countries.
The Newton Fund is managed by the UK Department for Business, Energy and Industrial Strategy (BEIS), and delivered through 15 UK delivery partners, which include the Research Councils, the UK Academies, the British Council, Innovate UK and the Met Office.
The research project of the School of Pharmacy and Medicine, Vietnam National University Hanoi and Liverpool School of Tropical Medicine belongs to a collaboration programme of the UK Medical Research Council and Vietnamese Ministry of Science and Technology under the Newton Fund Vietnam.
For further information visit the Newton Fund website and follow via Twitter: @NewtonFund.