The Wellcome Trust and the Department for International Development (DFID) 'Developing Excellence in Leadership, Training and Science (DELTAS)' initiative aims to improve health in Africa through research driven by the most urgent regional challenges. Eleven DELTAS research programmes are currently funded, each involving a consortium of world class researchers led by an African research institution.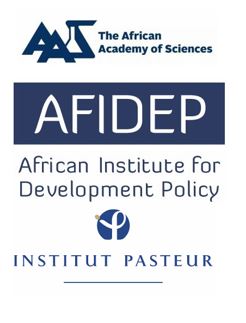 The institutions are committed to training the next generation of researchers through programmes that support women in science, create opportunities for masters, doctoral and post-doctoral candidates and provide mentorship. By supporting the training of scientists within the continent, DELTAS Africa is seeking to stem the 'brain drain' of the best African scientists and promote Africa-led development of world class research leaders to solve the continent's most pressing health needs. The scheme will run for five years, but fits into a longer-term strategy with a 20-year time horizon.
Centre for Capacity Research Objectives
The Learning Research Programme (LRP), led by the Centre for Capacity Research, will work alongside DELTAS Africa consortia to produce research-based learning about how to train and develop world-class researchers, foster their careers and collaborations and promote research uptake.
A team of LRP researchers will employ a mixed methods approach to prospectively investigate the collective experience of DELTAS scientific staff as they implement their respective research programs, looking for common barriers and enablers to equitable research careers, research uptake and effective consortia management. The LRP team will also systematically review the range and quality of professional development opportunities available to African-based researchers.
The LRP team expect to contribute to the success of the DELTAS Africa initiative by providing relevant findings to consortia members as they implement their projects and by advancing current understanding of effective practice in global health research capacity strengthening. The LRP will be led by Centre for Capacity Research in close partnership with the Alliance for Accelerating Excellence in Science in Africa (AESA), the African Institute for Development Policy (AFIDEP), Institute Pasteur and all DELTAS Africa consortia.
One of the earliest outputs from the DELTAS Africa initiative has been the registry of health-related postgraduate training programmes in Sub-Saharan Africa (SSA). This was compiled by the Centre for Capacity Research, in collaboration with the Institute Pasteur Paris, by mapping the number and type of health-related postgraduate training programmes currently provided by the Higher Education Institutes (HEI) in Anglophone and Francophone countries within Sub-Saharan Africa. The aim of the mapping was to provide a comprehensive, up-to-date registry of SSA HEIs providing postgraduate training in health-related courses and a description of the courses themselves; and to identify the relative availability of health-related postgraduate training programmes both across and between Anglophone and Francophone SSA countries. It is hoped that the report and registry will be a useful tool to inform research capacity strengthening initiatives in the SSA region.
Three African scientists are completing PhD projects within the frame of the LRP. These include: Ms Millicent Liani's 'Examining barriers and enablers to gender equitable scientific career pathways in African research institutions' (LSTM, UK); Ms Violet Murunga's 'Exploring the research uptake strategies used by African researchers to promote evidence-informed decision-making' (LSTM, UK); and Ms Nadia Tagoe's 'Understanding how health research capacity strengthening partnerships are established and managed' (Open University, UK). The three PhD students are joined by Dr Abiola Aiyenigba   who is assisting with a variety of LRP-related projects.