PhD fellowships: NIHR Global Health Unit on Stillbirth Prevention and Management in sub-Saharan Africa and South Asia
Background and Objectives of the Programme
The NIHR Global Health Unit on the Prevention and Management of Stillbirths and Neonatal Deaths in Sub-Saharan Africa and South Asia, led from the Centre for Childbirth, Women's and Newborn Health at Liverpool School of Tropical Medicine UK, is an established equitable multidisciplinary partnership between Africa, Asia and UK-based researchers. As an international centre of research excellence, our goal is to end preventable stillbirths and newborn deaths, ensure adequate support for parents and families whose baby dies and reduce associated stigma.
Using a whole systems approach, we work across high burden settings in India, Kenya, Malawi, Pakistan, Tanzania, Uganda, Zambia and Zimbabwe. We aim to develop, test and implement sustainable and cost-effective solutions to strengthen maternity and newborn care, reducing mortality and morbidity through high-quality, respectful and compassionate maternity and newborn care. Activities cover the entire spectrum of maternal and newborn health from preconception to post/neonatal care, with a strong focus on meaningful community and stakeholder partnerships. We co-produce research with women, families, front-line health workers and policy makers. We have methodological expertise across development including evidence synthesis, exploratory (qualitative and quantitative approaches), core outcomes sets, clinical trials and implementation research.  
Capacity strengthening for maternal and newborn health research, across all partner countries is embedded throughout the Unit. We have a particular, but not exclusive, interest and experience in developing midwifery and nursing research capacity to address global shortages in these disciplines. Our development programmes span masters, PhD and post-doctoral fellowships as well as project specific and institutional skills training. All staff have regular development reviews, we have an active mentorship programme and facilitate networking opportunities across partner institutions and research sites.
PHD Fellowships
We have several exciting opportunities within the NIHR unit, which will provide world class PhD fellowships, allowing talented individuals to develop research expertise in a dynamic supportive environment, guided by experienced multidisciplinary supervisors and the wider Unit academic network. 
These fellowships will be offered within one of the Unit workstreams, focussed in across a variety of research related to stillbirth and neonatal death, for projects based in specified countries. Students will be supported to develop and conduct an independent research study complimentary to the overall aims of the workstream. Registration will be at Liverpool School of Tropical Medicine or Partner Institutions, please see 'research project opportunities' for more details. Students will be required to select their project area from those available at the application stage.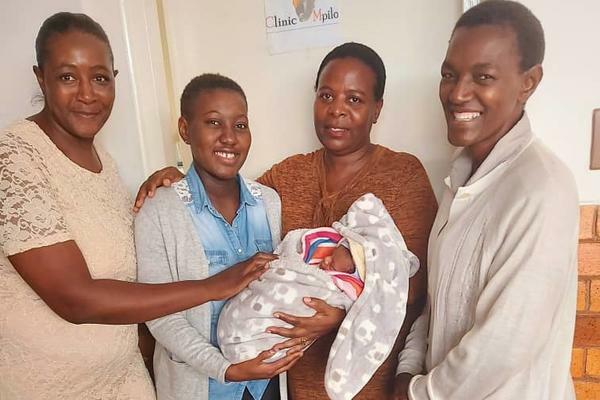 The projects below are receiving applications via LSTM. Application process and guidance can be found here. 

Workstream 1:  Development, feasibility, and evaluation of an antenatal care package to increase antenatal contacts and improve perinatal outcomes
Location: Tanzania
Workstream 2: Development, implementation, and evaluation of a respectful maternal and newborn care bundle
Location: Malawi (1 Student), Tanzania (1 Student)
Workstream 5:  Parental involvement in the care of sick neonates
Location: India
Workstream 6: Development, feasibility, and evaluation of a multi-component intervention to improve care and support for parents after stillbirth or neonatal death in sub-Saharan Africa and South Asia
Location: Kenya  
---
The projects below are receiving applications via the partner institution. Full details on the application process are on the project pages.
Workstream 6: Development, feasibility, and evaluation of a multi-component intervention to improve care and support for parents after stillbirth or neonatal death in sub-Saharan Africa and South Asia
Location: Uganda  
Workstream 6: Development, feasibility, and evaluation of a multi-component intervention to improve care and support for parents after stillbirth or neonatal death in sub-Saharan Africa and South Asia
Location: Pakistan   
Workstream 7: Effectiveness of a community-based peer-support programme for women who give birth to a stillborn baby and have co-morbidities (fistula) in Kenya
Location: Kenya   
Workstream 9: Development of a core outcome sets for stillbirth research in LMICs
Location: Zimbabwe  
Application Timeline
Application Closing date: 30thSeptember 2021, 12 noon UK time
Your application must be Submitted 12:00 noon UK time on Thursday 30th September 2021. You must have completed and submitted all of the information indicated above to be considered for shortlisting. Please take care to ensure that you have:
Uploaded or submitted all available academic qualification documentation
Uploaded a Curriculum Vitae
Uploaded a personal statement
Nominated 2 references, and ideally arranged for both to be received.
Uploaded evidence that you meet LSTM's English Language Requirements

Uploaded proof of nationality of ODA eligible country and submitted right to study in project country evidence (if different)
Shortlisting – mid-October 2021
Interviews – end October 2021
Registration – January/February 2022