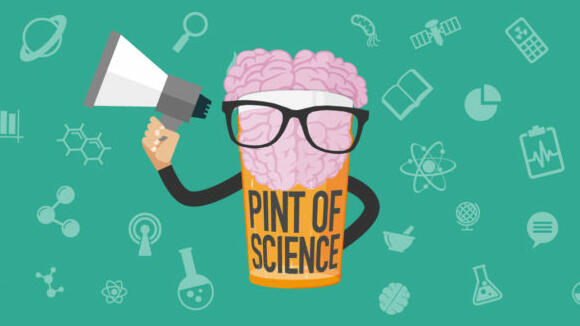 For the third year running Liverpool will host Pint of Science, an annual three-day festival that brings engaging science and latest research findings to pubs and bars across the world.  Talks will also be taking place across the UK and in countries including France, Spain, Italy, Australia and Brazil.
IMPALA's Dr Tom Wingfield, Consultant Physician and NIHR Academic Clinical Lecturer in Infectious Diseases at the University of Liverpool, Liverpool School of Tropical Medicine and the Karolinksa Institute in Sweden, will give a talk entitled "Beyond pills and tests: Addressing poverty to end tuberculosis" as part of the Journey to the Tropics night at Pint of Science.  Tom will describe the interventions which have been used to end TB, from 19th-century Europe to 21st-century Peru. He will be accompanied by CMNH's Terry Kana, Senior Research Associate, who will speak about the challenges to providing maternity care in low-resource settings, and Joanna Furnival-Adams a vector biologist exploring the different ways homes can be modified to prevent mosquito entry and the transmission of malaria. The speakers are hoping the talks will generate a lot of discussion amongst the audience as they enjoy a pint or two! 
LSTM's Public Engagement Manager, Dr Elli Wright, said: "What an amazing festival to be a part of, Pint of Science is an excellent opportunity to engage with non-scientific audiences in the relaxed and informal venue of Oh Me of My.  We are looking forward to taking part in the festival again this year alongside our colleagues within the University of Liverpool!"
Tickets to Pint of Science and Journey to the Tropics are available on the Pint of Science website.