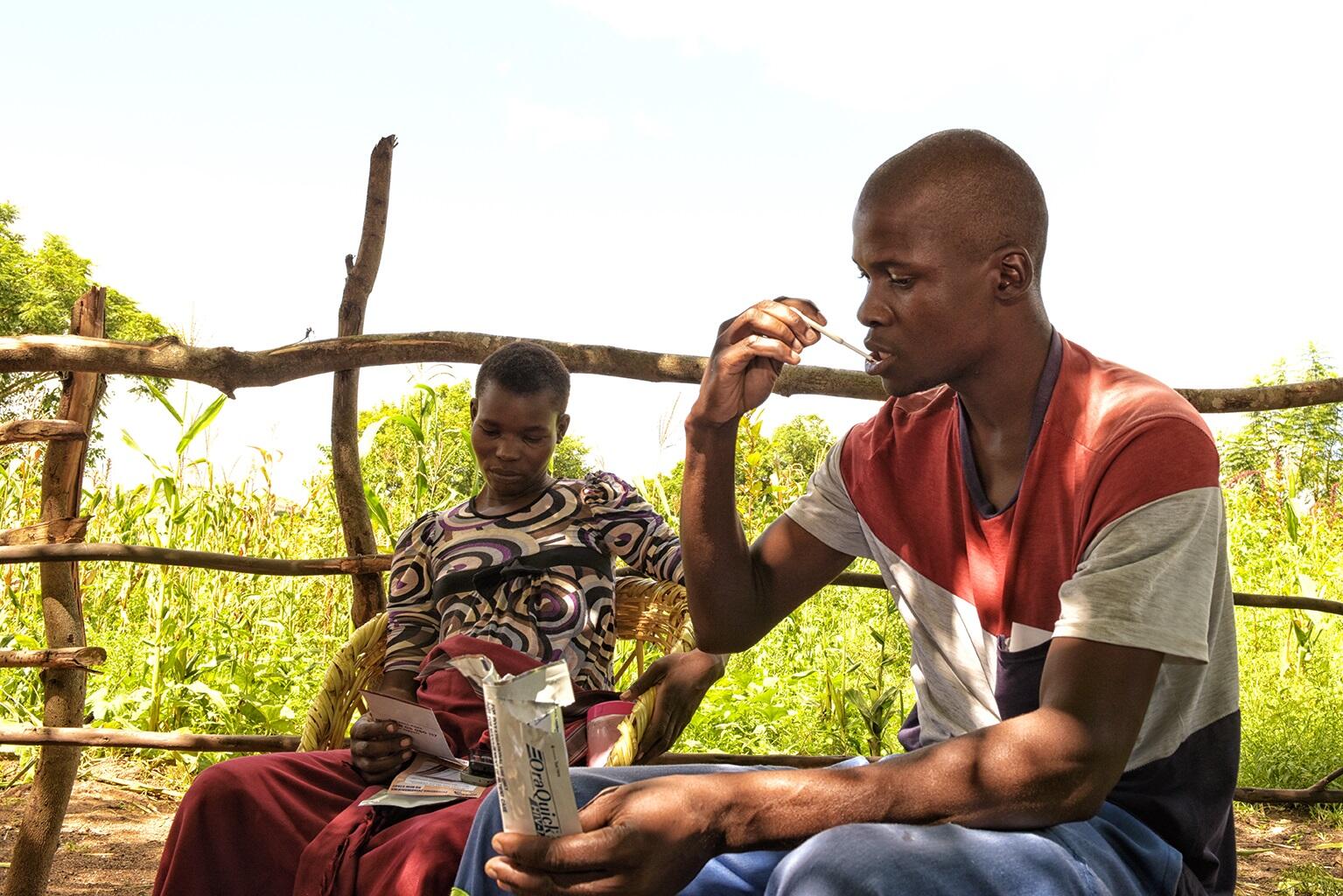 LSTM researchers based in Zimbabwe have found that a peer-led programme of support for adolescents living with HIV results in a significant reduction in HIV treatment failure, which will ultimately reduce rates of AIDS-related illness and death.
In a paper published in the journal Lancet Global Health LSTM's Dr Webster Mavhu and Professor Frances Cowan led research collaborators from CeSHHAR Zimbabwe, LSHTM and University of Sydney to evaluate the effectiveness and cost of a peer-led program run by Africaid, the Zvandiri programme, on clinical and psychosocial outcomes among adolescents living with HIV in Zimbabwe. 
The first author on the paper, Dr Mavhu, explained: "Globally the number of adolescents living with HIV is growing. These vulnerable adolescents have higher rates of HIV treatment failure, morbidity, and mortality than children or adults. While there is widespread recognition of the need for better support and care, there is currently relatively little evidence for cost-effective, psychosocial, community-based support for these HIV affected young people."
The trial, which was funded by ViiV Healthcare's Positive Action for Adolescents, took place between 2016 and 2018 in the rural districts of Bindura and Shamva in Zimbabwe. The trial recruited around 500 adolescents (aged between 13-19 years), with a control group being offered the standard support currently available via the Ministry of Health. The trial group was offered peer-related support including support groups, home visits, and weekly text message reminders.
The trial found that the Zvandiri programme reduced the rate of HIV treatment failure among adolescents by 42% compared with those who were only receiving Ministry of Health HIV care, which will ultimately reduce rates of AIDS-related illness and death. Senior author, Professor Cowan said: "Qualitative research showed that the Zvandiri programme had a transformative effect on the lives of adolescents living with HIV. This trial is one of the first to show that youth-led programmes can result in robust changes in HIV care outcomes and will have important implications for HIV management across Africa and beyond."
Webster Mavhu, Nicola Willis, Juliet Mufuka, Sarah Bernays, Maureen Tshuma, Collin Mangenah, Hendramoorthy Maheswaran, Walter Mangezi, Tsitsi Apollo, Ricardo Araya, Helen A Weiss, Frances M Cowan, Effect of a differentiated service delivery model on virological failure in adolescents with HIV in Zimbabwe (Zvandiri): a cluster-randomised controlled trial, The Lancet Global Health,
2020, ISSN 2214-109X, https://doi.org/10.1016/S2214-109X(19)30526-1.