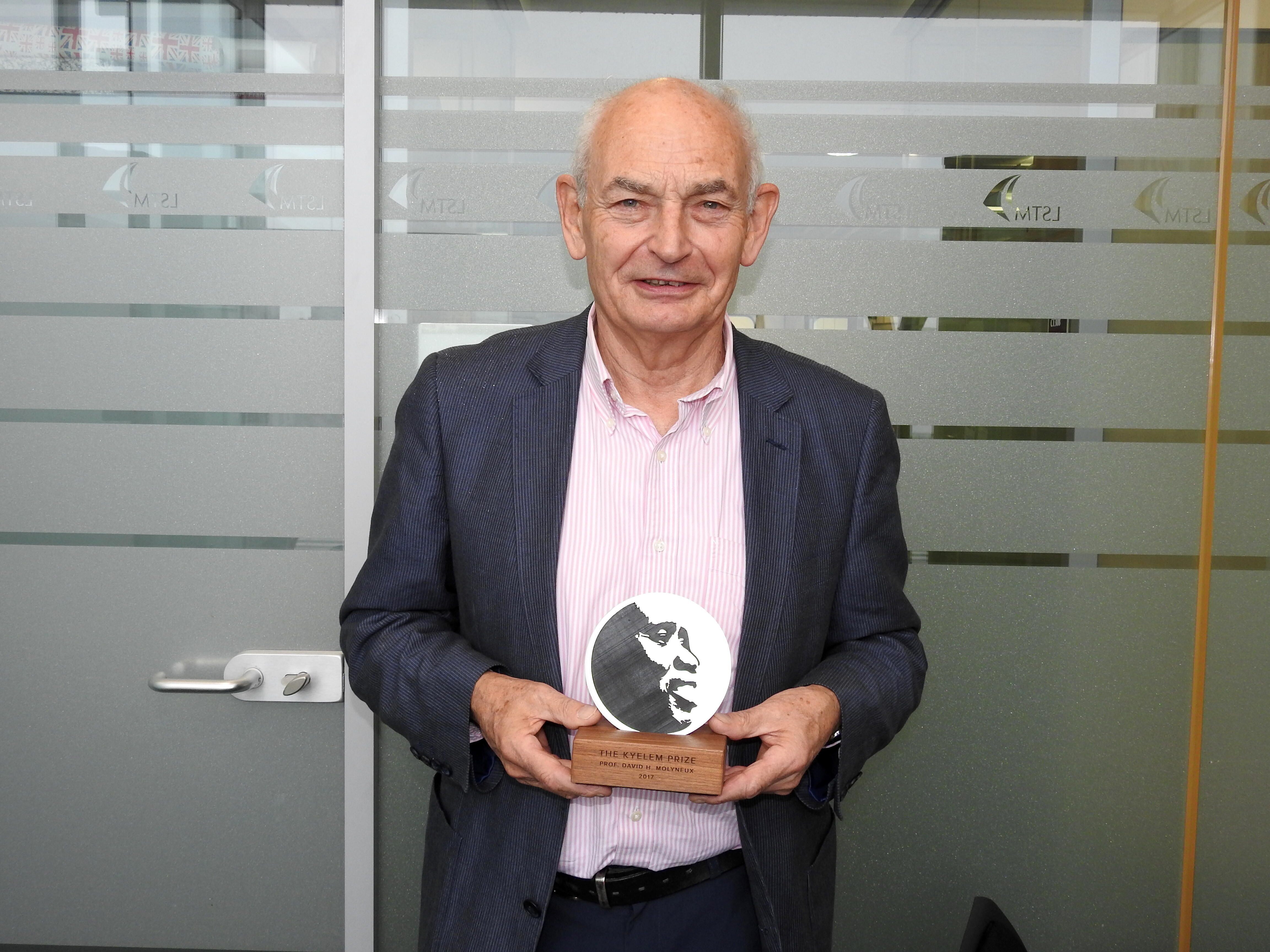 LSTM's Professor David Molyneux has been awarded this year's Dominique Kyelem Prize at the COR-NTD annual meeting in Baltimore, USA, together with Dr Mwele Malecela, from Tanzania.
The award is given annually in memory of Dr Kyelem, a medical doctor from Burkina Faso, who was a District Medical Officer and then Programme Manager for the National Lymphatic Filariasis Programme. A major player on the global NTD stage Dr Kyelem earlier gained his PhD at LSTM under the supervision of Professor Molyneux and with LSTM's assistance and DFID funding he pioneered the Mass Drug Administration approach to LF. He later became Programme Director at the Task Force for Global Health in Atlanta and was a consultant with the WHO until his death in 2013.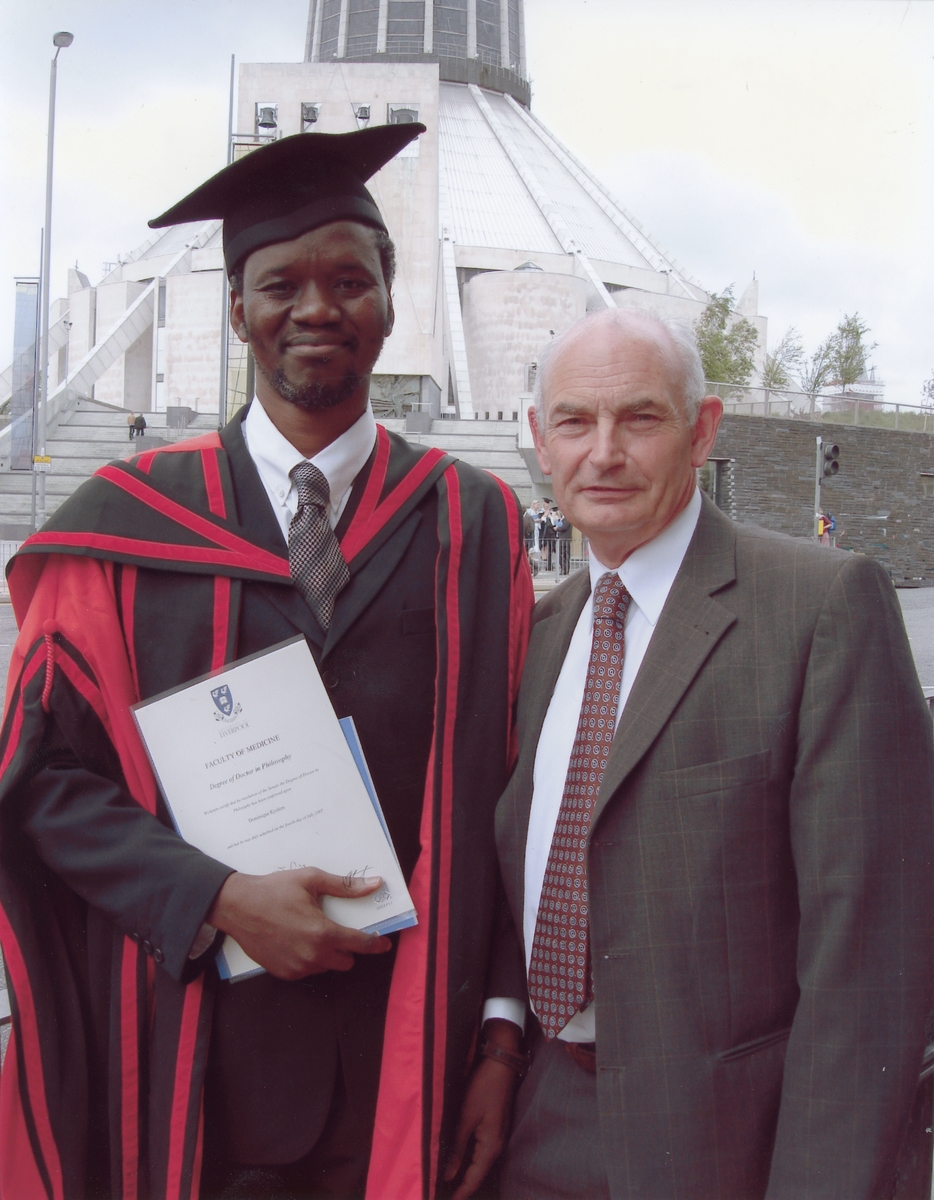 This is the third time that the annual prize has been awarded in his memory and this year two awards were made to Professor Molyneux and one of his long-time collaborators Dr Mwele Malecela, who is now the Director of Office of the WHO Regional Director for Africa. Professor Molyneux is delighted to have been honoured, especially given his close personal relationship with Dominique. He said: "It is a privilege to have been awarded this prize in memory of such a close friend and truly wonderful individual. What has made it even more special for me is to share the accolade with Mwele, a close friend, partner and collaborator with whom I share so many memories of Dominique, our own work and the progress that we have made towards the control and elimination of NTDs. I could not have wished to share it with anyone more deserving."
The prize was presented by Dr Eric Ottesen, Director of the Neglected Tropical Diseases Support Center, a programme of The Task Force for Global Health. On presenting the prize as a joint award this year he said: "These individuals together reflect another element essential to the success of our NTD community. And that is the tight linkage between NTD program implementers and academic researchers. This linkage – mentor – student - who then becomes the next-generation mentor is that additional intangible element that this pair of Kyelem awardees together exemplify."
The Coalition for Operational Research on Neglected Tropical Diseases (COR-NTD) is a group of researchers, programme implementers and their supporters with a shared goal to optimise NTD control and elimination. It is coordinated by the Neglected Tropical Diseases Support Center, which is funded by grants from the Bill & Melinda Gates Foundation, the U.S. Agency for International Development, and the U.K. Department for International Development.