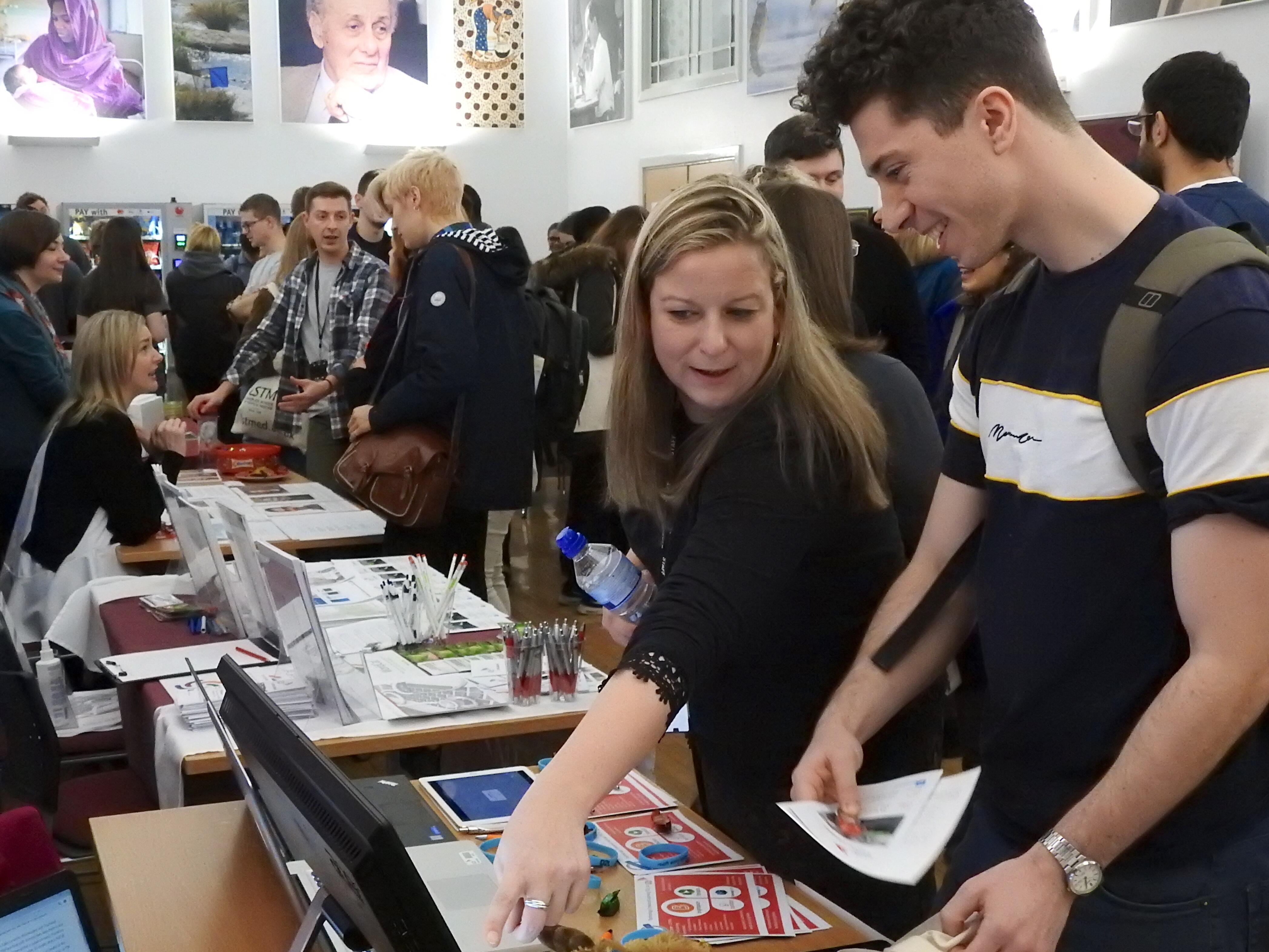 LSTM welcomed prospective students as it opened its doors for December's postgraduate open day.
LSTM's Dean of Education, Professor Phil Padfield, introduced the potential students to LSTM and the different postgraduate courses and programmes of study, as well as talking through the various funding opportunities available. The introduction included information about LSTM's upcoming Masters in Global Health and the LEAP Masters programme. The latter is delivered in collaboration with the University of Manchester's Humanitarian and Conflict Response Institute (HCRI) and Médecins Sans Frontières (MSF), both of which will begin in 2019.
Following the introduction there were presentations from some of the course leaders and visitors were given the option to talk to current and previous students about their experiences of studying at LSTM. There were a number of demonstrations from research staff highlighting the work carried out in Liverpool and overseas, with LSTM's Centre for Maternal and Newborn Health, the team from IMPALA, Swab and Send and LSTM's TEL Unit showcasing Brightspace and other digital learning tools available to students.
The prospective students were taken on a tour by researchers and members of the Education department, incl. visiting the main teaching laboratory, The Dagnall, along with the new Weston Active Learning Lab, a cutting edge multifunctional learning environment offering students a unique teaching and collaborative experience. As well as giving them the opportunity to look at the facilities available, the tours also allowed them to ask staff about their experiences both in the lab and working the field across a host of developing countries.
Professor Padfield was delighted with the feedback received. He said: "It is important to open our doors to prospective students, so that they can experience firsthand the passion of our education and research teams when talking about their life-saving work. LSTM is able to offer students an excellent post-graduate education and assist them in reaching their goals, but it is always fantastic when they are able to hear that directly from current and former students as well as our teaching staff. We want to invite our students to become part of LSTM's ongoing legacy, with an opportunity to work with the best in the world and carry out research that has the potential to benefit people all over the world."
For those unable to attend the event, a Virtual Open day section can be found on the website.