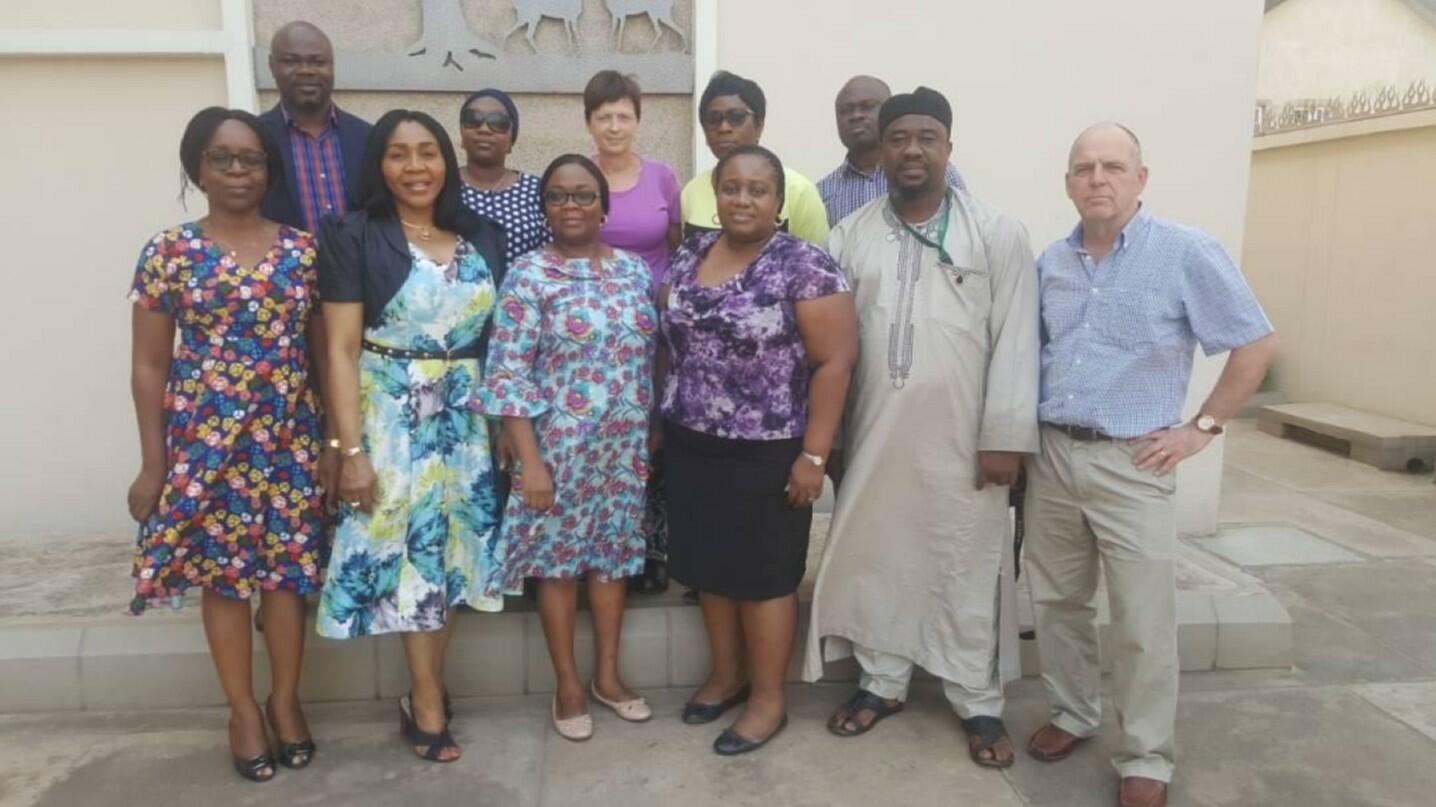 On March 4th Professor Steve Allen, Dr Ian Sinha and Ismaela Abubakar flew to Lagos and were met by their hosts from Ibadan Drs Olukemi (Kemi) Tongo and Abimbola Akindolire who took them for a quick tour of the inborn wing of the neonatal units of Massey Street Children's Hospital and Lagos University Hospital whilst waiting for Dr Alison Talbert flying in from Kilifi, Kenya. Dr Kevin Mortimer arrived from Liverpool later the same day.
The first workshop of the Neonatal Nutrition Network project, funded by the Medical Research Council, UK (MRC), in conjunction with the Nigerian Society of Neonatal Medicine (NISONM) took place at Le Ville Hotel in Ibadan from the 5th to 9th March 2018. Over 60 Nigerian paediatricians with a specialist interest in neonatology took part in the 2-day meeting which started with an introductory talk by Professor Steve Allen on the Neonatal Nutrition Network project, to enable international multidisciplinary collaboration to design pragmatic large-scale studies of nutritional interventions to improve outcomes of low birth weight (LBW) babies. After pre-recorded talks from UK researchers:  Dr Nick Embleton reviewing issues in feeding LBW babies and gut microbiome, and Dr Melissa Gladstone on the early origins of impaired development , there were question and answer sessions with the presenters via Skype. Dr Kemi Tongo gave an overview of neonatal sepsis in the University College Hospital Ibadan. Dr Kevin Mortimer described the research on respiratory disease in sub-Saharan Africa as part of the IMPALA project and the potential for measuring respiratory function of LBW babies in infancy to provide a baseline for long-term follow up.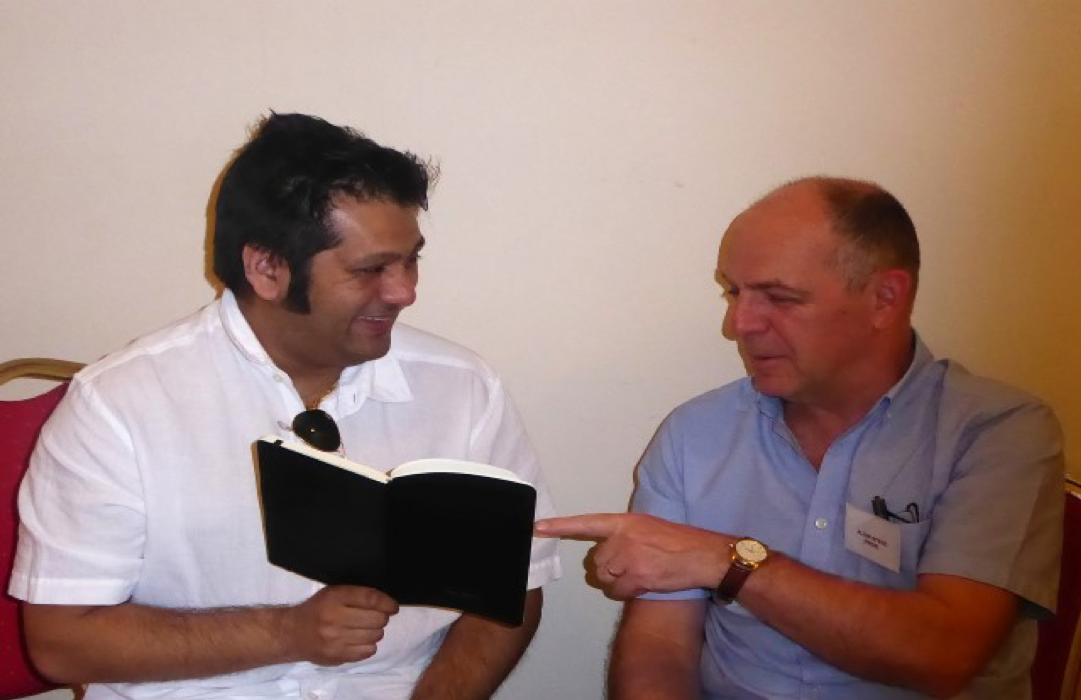 In the afternoon Professor Chinyere Ezeaka, president of NISONM led a series of talks by society members on their local perspectives of providing neonatal care, and there was also a presentation of the Federal Ministry of Health strategy on feeding of LBW babies in Nigeria. The challenges of   premature babies being referred to tertiary hospitals whilst their mothers remained elsewhere, parents lacking funds to pay upfront for tests and treatments, and insufficient or broken equipment such as incubators and phototherapy units were highlighted.  Members described their solutions such as making their own bubble CPAP and phototherapy apparatus and assisting indigent parents with treatment costs. The need for trained birth attendants for skilled delivery was emphasized because many mothers deliver at home or in church compounds.
 On the second day Dr Kemi Tongo presented a review of the critical issues in feeding LBW infants in Nigeria, then Dr Abimbola Akindolire summarized the results of a systematic review of feeding practices of LBW infants. Type of feed, mode of feeding, when to start feeding and rate of increase of feed volumes were included in the review. Almost all studies were from high-income countries and even amongst these, Cochrane Reviews noted there was insufficient data to support particular feeding regimes due to small sample sizes, risk of bias and heterogeneous outcome measures. Dr Alison Talbert presented an overview of neonatal admissions to Kilifi County Hospital, one of the 2 Kenyan network sites, and the ongoing inpatient and demographic surveillance activities and laboratory research undertaken by the Kenya Medical Research Institute/Wellcome Trust Research Programme attached to the hospital.
Attendees filled in a survey of feeding practices for LBW infants in their respective hospitals which will be collated with those to be collected in Kenya. Dr Ian Sinha, after an initial presentation on how to draw up core outcomes for research, led group work to find out what interventions in neonates delegates felt should be researched and which outcomes were most important to measure e.g. safety of interventions, survival to discharge, freedom from disability or prevention of long-term complications.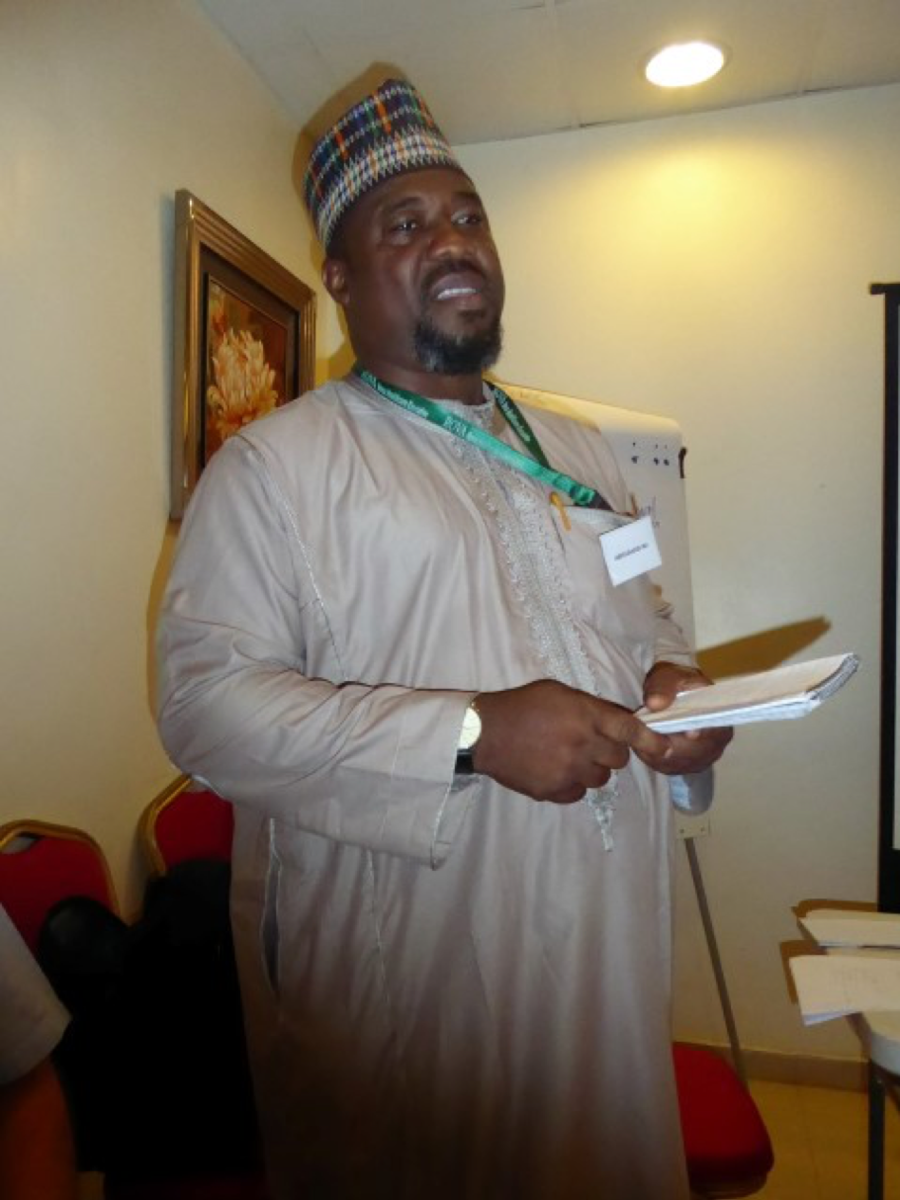 A working group from 6 of the network hospitals (from Ibadan, Lagos, Abuja, Zaria and Kilifi) stayed on with Professor Steve Allen and Ismaela Abubakar for the rest of the week to discuss and refine network diagnostic criteria for neonatal sepsis, abdominal conditions including necrotizing enterocolitis, respiratory distress and birth asphyxia.  They also agreed on a list of maternal, infant, feeding and socio-economic variables to be collected across the network for the shared database.  Professor Steve Allen and Dr Alison Talbert were taken on a tour of the neonatal wards at the Ibadan University College Hospital and paid a courtesy call to the Deputy Provost of the Medical College.
The outputs on core outcomes, case definitions, database variables together with the feeding survey results will be discussed further with Kenyan and Nigerian network members at the forthcoming workshop to be held in Kisumu, Kenya on the week of the 4th June 2018. A 1-day symposium on neonatal nutrition for invited stakeholders will also be held in Nairobi on that week.
Table of presentations
Meeting agenda