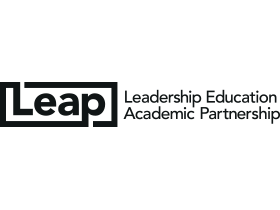 To mark the launch of a new programme, humanitarian and academic experts from three leading organisations met last week at Liverpool School of Tropical Medicine (LSTM) for a thought-provoking panel discussion.
Vickie Hawkins, Executive Director of Médecins Sans Frontières (MSF) UK, chaired the session titled: The humanitarian professional at a crossroads: combining experience and knowledge in humanitarian practice. Representatives of LSTM, the University of Manchester's Humanitarian & Conflict Response Institute (HCRI), and MSF discussed current challenges faced by humanitarians in the context of their professional development, continuous learning and sharing knowledge and experiences.
The event took place as part of the launch celebration of the Leadership Education Academic Partnership (LEAP) programme in Humanitarian Practice. LEAP is a bespoke higher education programme designed to strengthen and diversify the leadership and management capabilities of humanitarians from around the world.
LEAP is delivered jointly by the LSTM and the HCRI at the University of Manchester in partnership with the international medical humanitarian organisation MSF. 
"The commencement of delivery of this programme is culmination of over 3 years of development between our organisations. We are thrilled to welcome the first cohort of students who will  serve as ambassadors of enhanced humanitarian practice in their respective  missions across the globe." Michael Lurie, Director of Partnerships and Business Development at LSTM.
LEAP seamlessly integrates world-class higher education into the career paths of humanitarians, with the intention of strengthening leadership within the sector. The programme offers flexible blended courses that can fit demanding schedules, with study pathways of Postgraduate Certificate, Postgraduate Diploma and Master's of Science in Humanitarian Practice to choose from.
 "The LEAP programme is about bringing together our future potential leaders, to share their experience and knowledge, and develop their capacities to take on the challenges of medical, humanitarian assistance today. MSF's staff base is a truly global one, and the LEAP creates opportunity for staff from all over the MSF movement to access world-class education designed by and for humanitarian medical practitioners." Vickie Hawkins, Executive Director, MSF UK
The programme crosses traditional subject boundaries and draws from a wide range of disciplines and expertise at both LSTM and HCRI, from public health and epidemiology to history and political science. These are contextualised by practical insight from the experience of professional MSF fieldworkers.
"The LEAP programme brings together two universities who have a long history of collaboration in the humanitarian sector, combining social sciences, humanitarian medicine and epidemiology. Our work builds on experience and partnering with MSF over many years. It is wonderful to be able to engage field humanitarian workers and help them develop their skills." Professor Bertrand Taithe, Executive Director, Humanitarian and Conflict Response Institute.
The programme is now also opening to candidates from outside MSF, creating an exceptional opportunity for knowledge and practice sharing within the humanitarian sector. Non-MSF candidates can now apply for a September 2019 entry. Further information about the programme can be found at: www.humanitarianleap.org